Add or remove names to/from authornames fields
This tip describes how to add or remove names to/from authornames fields.
Looking for something else?
You Can View User Feedback To This Tip
This agent is runs on selected documents. It checks whether or not the user has the appropriate role to run the agent. Then it checks all the fields in selected document for authornames fields and lists them in a dialogbox. The user chooses which field to change and is then prompted for one or more new names.

Download this free guide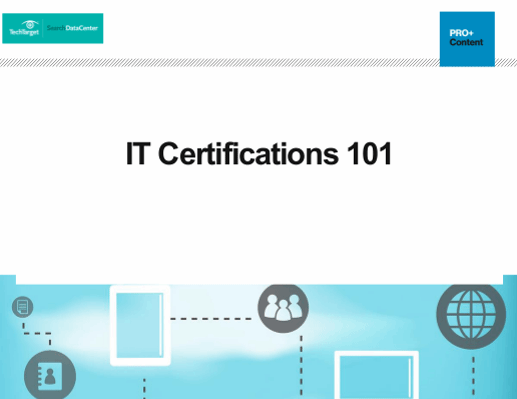 Download: IT certifications that stand out
Are you looking to advance your career? Expand your knowledge? Boost your credibility? Our editors put together this complimentary 19-page guide on everything you need to know about obtaining an IT certification—with special attention given to cloud and desktop certifications.
By submitting your email address, you agree to receive emails regarding relevant topic offers from TechTarget and its partners. You can withdraw your consent at any time. Contact TechTarget at 275 Grove Street, Newton, MA.
You also agree that your personal information may be transferred and processed in the United States, and that you have read and agree to the Terms of Use and the Privacy Policy.

 Sub Initialize
 Dim ws As New notesUIWorkspace
 Dim session As New notesSession
 Dim coll As notesDocumentCollection
 Dim doc As notesDocument
 Dim dlgDoc As notesDocument
 Dim msgTitle As String
 Dim valueArr As Variant
 Dim item As notesItem
 Dim fieldName As String
 Dim x As Integer
 Dim admin As Integer
 Dim roller As Variant
 
' ** Set header for msgboxes
 msgTitle = session.currentDatabase.title
' ** Chech for appropriate roles
 roller = Evaluate ("@UserRoles")
 Forall roll In roller
  If Lcase (roll) = "[admin]" Or Lcase (roll) = 
"[notesadmin]" Then
   admin = True
   Exit Forall
  End If
 End Forall
 
 If Not admin Then
  Msgbox "This action is allowed to Admins only!", 
64, msgTitle
  Exit Sub
 End If
 
 
 Set coll = session.currentDatabase.
unprocessedDocuments
 If coll.count = 0 Then
  Msgbox "No documents selecte in the view" 
& Chr (13) & "Action aborted.", 64, msgTitle
  Exit Sub
 End If
 
 Set doc = coll.getFirstDocument
 Set dlgDoc = session.currentDatabase.
createDocument ()
 dlgDoc.CollCount = Cstr (coll.count)
 
 Dim promptSvar As Variant
 Dim forf As Variant
 Dim forfattare () As String
 Dim forfattare2 As Variant
 x = 0

 forf = doc.items
 If Islist (forf) Or Isarray (forf) Then
  Forall falt In forf
   If falt.isnames Or falt.isAuthors Then
    Redim Preserve forfattare (x)
    forfattare (x) = falt.name     
    x = x + 1
   End If
  End Forall
  Stop
 End If
 
 forfattare2 = SortArray (forfattare)
 promptSvar = ws.Prompt( 5, msgTitle, 
"Choose field to alter.", , forfattare2 )
 
 If promptSvar = "" Then
  Msgbox "Action aborted by user.", 64, msgTitle
  Exit Sub
 End If
 
 fieldName = promptSvar
 
 valueArr = ws.picklistStrings (0, True)
 
 Do While Not doc Is Nothing
  Set item = doc.getFirstItem (fieldName)
  If Not Islist (item.values ) And Not Isarray 
(item.values) Then
   Call doc.replaceItemValue (fieldName, valueArr)
  Else
   Forall newAuthor In valueArr
    Call item.appendTotextList (newAuthor)
   End Forall
  End If
  
  Call doc.save (True, True)
  
  Set doc = coll.getNextDocument (doc)
 Loop
 
End Sub

Function SortArray (MyArray As Variant) As Variant
 If Ubound (MyArray) <= 0 Then 
  SortArray = MyArray
  Exit Function
 End If
 Dim nElem As Integer
 Dim indx As Integer
 Dim Large As String
 Dim i As Integer
 Dim j As Integer
 
 nElem = Ubound (MyArray) + 1
 For i = nElem - 1 To 1 Step -1
  Large$ = MyArray(0)
  indx = 0
  For j = 1 To nElem
   If j > i Then Exit For
   If Strcompare(MyArray(j), Large$) > 0 Then ' Ascending order
    Large$ = MyArray(j)
    indx = j
   End If 
  Next 
  MyArray(indx) = MyArray(i)
  MyArray(i) = Large$
 Next
 SortArray = MyArray
End Function
  
 
This response is regarding the recent tip, "Add or remove names to/from authornames fields" Please tell your audience to be VERY careful using this code, as I have been bitten by this type of algorithm before. There is one small caveat: depending on the platform, using LotusScript to add/remove names from Authors (and Readers) fields renders them as TEXT ONLY fields. Thus, application security is null and void! There is, as I've discovered, a work-around. Once the add/remove processing is done, simply refer back to the applicable field as a NotesItem and set its IsAuthors flag to True. e.g.: NotesItem.IsAuthors = True This will keep your users out of each other's business! Happy developing. —Craig A. Benson
I have not done any testing, but it seems that the statement "If falt.isnames Or falt.isAuthors Then" checks for both Names and Authors fields and not only Authos fields.—Michael M
This is the remove part of my recently submitted tip. Here I assign .isAuthor or .isNames to the manipulated item.

  
  Sub Initialize   ' Agenten 2. Ta bort Names/Author
' ******************************************************
**************************
 ' Agent to remove a name from a names och 
authornamnes field. 
 ' Can be used as a manually trigged agent or you 
can call it from a view or document action 
 ' Calls the function SortArray to sort the alternatives 
in the dialog.
' *****************************************************
***************************
 Dim ws As New notesUIWorkspace
 Dim session As New notesSession
 Dim coll As notesDocumentCollection
 Dim doc As notesDocument
 Dim dlgDoc As notesDocument
 Dim msgTitle As String
 Dim value As String
 Dim item As notesItem
 Dim fieldName As String
 Dim x As Integer
 Dim admin As Integer
 Dim roller As Variant
 Dim authorFlag As Integer
 
' ** Set header for dialogs
 msgTitle = session.currentDatabase.title
' ** Check whether the user has the appropriate role
 roller = Evaluate ("@UserRoles")
 Forall roll In roller
  If Lcase (roll) = "[admin]" Or Lcase (roll) = "[notesadmin]" 
Then
   admin = True
   Exit Forall
  End If
 End Forall
 
 If Not admin Then
  Msgbox "Action allowed only to admins!" & Chr (13) 
& "Action aborted", 64, msgTitle
  Exit Sub
 End If
' ** Get all selected docs
 Set coll = session.currentDatabase.unprocessedDocuments
' ** Check to see that there is docs selected
 If coll.count = 0 Then
  Msgbox "No document selected." & Chr (13) 
& "Action aborted", 64, msgTitle
  Exit Sub
 End If
 
 Set doc = coll.getFirstDocument
' ** Create a temp doc to get selection from dialog 
without manipulate "sharp" document.
 Set dlgDoc = session.currentDatabase.createDocument ()
 dlgDoc.CollCount = Cstr (coll.count)
 
 Dim forf As Variant  ' Blir en array av items
 Dim forfattare () As String ' Array to store 
authornames/names fieldnames
 Dim forfattare2 As Variant ' Need another array to sort
 fieldsnames using function SortArray.
 x = 0
 
' ** Set array and loop it to sort out names and 
authornames fields.
 forf = doc.items
' ** Check that array is not empty. If empty or nothing go 
to label SLUT to clean vars and then end. 
(slut meens end in swedish and nothing else :)
 If Islist (forf) Or Isarray (forf) Then
  x = 0
' ** Loop  array and sort out choosable fields
  Forall falt In forf
   If falt.isnames Or falt.isAuthors Then
    Redim Preserve forfattare (x)
    forfattare (x) = falt.name     
    x = x + 1
   End If
  End Forall
 Else 
  Msgbox "No names or authornames fields found!" 
& Chr (13) & "Action aborted", 64, msgTitle
  Goto SLUT
 End If
' ** Sort the array
 forfattare2 = SortArray(forfattare)
 fieldName = ws.Prompt( 5, msgTitle, 
"Choose field to alter.", , forfattare2 )
 
 If fieldName = "" Then
  Msgbox "Action aborted by user", 64, msgTitle
  Goto SLUT
 End If
 
' ** Check to see if the field to alter is single value
 Stop
 If Not Islist (doc.getItemValue (fieldName) )
 And Not Isarray (doc.getItemValue (fieldName) ) Then
  Msgbox "This field is a singlevalued field.  
You are not allowed to remove a name from this field." &_
  Chr (13) & "Action aborted.", 64, msgTitle
  Goto SLUT
 Elseif Ubound (doc.getItemValue (fieldName) ) = 0 
Then
  Msgbox "This field is a singlevalued field. 
 You are not allowed to remove a name from this field." &_
  Chr (13) & "Action aborted.", 64, msgTitle
  Goto SLUT
 Else
  ' ** Unfortunatly we can´t use coll.StampAll 
since we are manipulating multivalue fields.
  ' ** Loop doccollection and update selected docs.
  Dim tmpArr As Variant
  tmpArr = doc.getItemValue (fieldName)
  value = ws.Prompt( 5, msgTitle, "Choose name to remove.", , tmpArr )
  Do While Not doc Is Nothing
   tmpArr = doc.getItemValue (fieldName)
   dlgDoc.fieldName = SortArray (tmpArr)
   dlgDoc.value = value
  ' ** Remove name from field
   tmpArr = Evaluate (|@Trim (@Replace (fieldName; value; "") )|, dlgDoc)
  ' ** Set docfield with appropriate values.
   Set item = doc.getFirstItem (fieldName)
   If item.isAuthors Then authorFlag = True
   Call doc.replaceItemValue (fieldName, tmpArr)
   Set item = doc.getFirstItem (fieldName)
   If authorFlag Then
    item.isAuthors = True
   Else
    item.isNames = True
   End If 
   Call item.copyItemToDocument (doc, "")
   Call doc.save (True, True)
   
   Set doc = coll.getNextDocument (doc)
  Loop
 End If
' ** Refresh view
 Call ws.viewrefresh
 
SLUT:
 Set session = Nothing
 Set ws = Nothing
 Set coll = Nothing
 Set doc = Nothing
 Set dlgDoc = Nothing
 Set item = Nothing
 Set forf = Nothing
 Set forfattare2 = Nothing
End Sub

Function SortArray (MyArray As Variant) As Variant
 If Ubound (MyArray) <= 0 Then 
  SortArray = MyArray
  Exit Function
 End If
 Dim nElem As Integer
 Dim indx As Integer
 Dim Large As String
 Dim i As Integer
 Dim j As Integer
 
 nElem = Ubound (MyArray) + 1
 For i = nElem - 1 To 1 Step -1
  Large$ = MyArray(0)
  indx = 0
  For j = 1 To nElem
   If j > i Then Exit For
   If Strcompare(MyArray(j), Large$) > 0 Then ' Ascending order
    Large$ = MyArray(j)
    indx = j
   End If 
  Next 
  MyArray(indx) = MyArray(i)
  MyArray(i) = Large$
 Next
 SortArray = MyArray
End Function
  

— Ulf Bark
Dig Deeper on Lotus Notes Domino Agents