Another Search / Replace Substring
Looking for something else?
Search and replace of a substring with the ability to replace the first occurence, last occurence or every occurence of the string.
Sub LibReplaceString( sourceStr As String, fromStr As String, toStr As String, what As Integer )

Download this free guide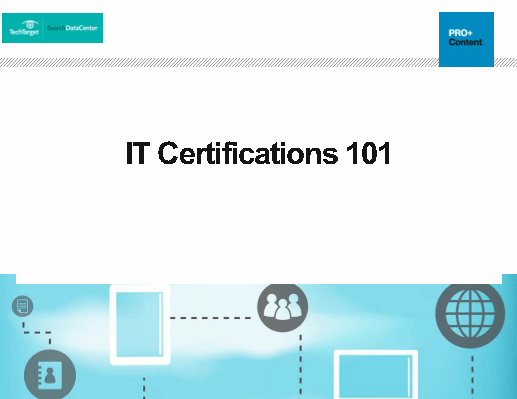 Download: IT Certifications 101
Inside this exclusive essential guide, our independent experts break down which IT certifications are worth your time and effort, and how to get started obtaining them to further your career— including specific certifications that any cloud or desktop pro should seriously consider.
By submitting your personal information, you agree that TechTarget and its partners may contact you regarding relevant content, products and special offers.
You also agree that your personal information may be transferred and processed in the United States, and that you have read and agree to the Terms of Use and the Privacy Policy.
' This function takes a source string and replaces a specified substring with a destination string.
' It provides for the first occurence, last occurence or all occurences of the string to be replaced.
' Inputs : Source String to replace values in, a string to match in the source string and the string to replace with.
' What to replace. First, Last or All occurrences.
' Outputs : Updates passed in source string
' History:
' 08/08/98 - Steven Rieger : Created Function.
' 10/12/98 - Steven Rieger : Added ability to do first, last or all occurences.
Dim tempPosition As Long
Dim currentPosition As Long
Dim counter As Integer
Dim tempStr As String
If( fromStr = toStr ) Then
Print( "Error: FromStr and ToStr must be different" )
Goto Done
End If
If( what = 1 ) Then ' First occurrence only.
tempPosition = Instr( 1, sourceStr, fromStr )
If( tempPosition > 0 ) Then
If( tempPosition = 1 ) Then ' First part of the string
sourceStr = toStr & Right( sourceStr, Len( sourceStr ) - Len( fromStr ) )
Else
If( ( Len( sourceStr ) - Len( fromStr ) ) + 1 = tempPosition ) Then ' Last piece of the string.
sourceStr = Left( sourceStr, tempPosition - 1 ) & toStr
Else ' Middle part of the string
sourceStr = Left( sourceStr, tempPosition - 1 ) & toStr & Right( sourceStr, ( Len( sourceStr ) - tempPosition - Len( fromStr ) ) + 1)
End If
End If
End If
Else
If( what = 2 ) Then ' All occurrences.
tempPosition = Instr( 1, sourceStr, fromStr )
While( tempPosition > 0 )
If( tempPosition = 1 ) Then ' First part of the string
sourceStr = toStr & Right( sourceStr, Len( sourceStr ) - Len( fromStr ) )
Else
If( ( Len( sourceStr ) - Len( fromStr ) ) + 1 = tempPosition ) Then ' Last piece of the string.
sourceStr = Left( sourceStr, tempPosition - 1 ) & toStr
Else ' Middle part of the string
sourceStr = Left( sourceStr, tempPosition - 1 ) & toStr & Right( sourceStr, ( Len( sourceStr ) - tempPosition - Len( fromStr ) ) + 1)
End If
End If
currentPosition = tempPosition + 1
tempPosition = Instr( currentPosition, sourceStr, fromStr )
Wend
Else
If( What = 3 ) Then ' What = 3 is Last Occurences.
tempPosition = Instr( 1, sourceStr, fromStr )
While( tempPosition > 0 )
currentPosition = tempPosition + 1
tempPosition = Instr( currentPosition, sourceStr, fromStr )
Wend
If( currentPosition > 0 ) Then
tempPosition = currentPosition - 1
If( tempPosition = 1 ) Then ' First part of the string
sourceStr = toStr & Right( sourceStr, Len( sourceStr ) - Len( fromStr ) )
Else
If( ( Len( sourceStr ) - Len( fromStr ) ) + 1 = tempPosition ) Then ' Last piece of the string.
sourceStr = Left( sourceStr, tempPosition - 1 ) & toStr
Else ' Middle part of the string
sourceStr = Left( sourceStr, tempPosition - 1 ) & toStr & Right( sourceStr, ( Len( sourceStr ) - tempPosition - Len( fromStr ) ) + 1)
End If
End If
End If
End If
End If
End If
Done:
End Sub
Dig Deeper on Domino Resources - Part 2