Array Class Set For Dynamic Arrays
Looking for something else?
This is a class I wrote for creating dynamic arrays. It's very easy to use and
provides a flexable way of using arrays.

I don't know why more people don't use classes in script. It makes all code
much easier and reusable.
'Past the class in your Declarations
Class ArraySets
Public Value() As String
Public TotalElements As Integer

Sub Init
TotalElements = 0
Redim Value(1 To 1) As String
End Sub

Sub AddElement(NewValue As String)
TotalElements = TotalElements + 1
Redim Preserve Value(1 To TotalElements) As String
Value(TotalElements) = NewValue
End Sub

Function Search(SearchFor As String) As Integer
Dim CurrentLabelEntry As Integer
CurrentLabelEntry = 1
'a Forall is faster
Forall c In Value
If Ucase(c) = Ucase(SearchFor) Then Exit Forall
CurrentLabelEntry = CurrentLabelEntry + 1
End Forall
Search = CurrentLabelEntry
End Function
End Class

'--------- END DECLARATION SECTION ----------

'Paste this code in your Sub or Function

Dim WhereIs As Integer
Dim Names As ArraySets 'Declare your Class
Set Names = New ArraySets 'Set your class
'Init your class array
Call Names.Init

'Add elements to the array
Names.AddElement("Kevin")
Names.AddElement("Wally")
Names.AddElement("Peter")

'Search for a element
WhereIs = Names.Search("Wally")
Print Names.Value(WhereIs) + " is in position nr : " + Cstr(WhereIs)

'Display the values in the array
For CurrentName = 1 To Names.TotalElements
Print Names.Value(CurrentName)
Next

'Reset the array
Call Names.Init

Download this free guide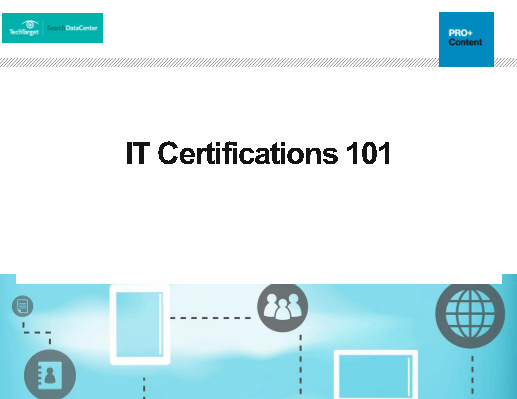 Download: IT Certifications 101
Inside this exclusive essential guide, our independent experts break down which IT certifications are worth your time and effort, and how to get started obtaining them to further your career— including specific certifications that any cloud or desktop pro should seriously consider.
By submitting your personal information, you agree that TechTarget and its partners may contact you regarding relevant content, products and special offers.
You also agree that your personal information may be transferred and processed in the United States, and that you have read and agree to the Terms of Use and the Privacy Policy.
Dig Deeper on Domino Resources - Part 2