Avoid closing Notes client
This tip gives code to prevent the closing of the Notes client by users.
Looking for something else?
Editor's Note: This feature will reportedly be included in ND7.
Sometimes it can be helpful to control the Notes client if a user really wants to close it. To do this you can easily change the Queryclose event in the Bookmark.nsf database or you can change your own homepage on the Queryclose event (normally you should choose the Main page to do this). The script is very short.


Download this free guide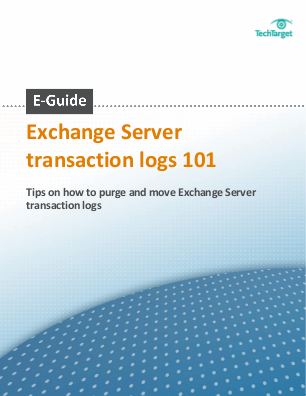 Download this strategic guide on moving Exchange Server transaction logs
Brush up on how log files have changed in Exchange to protect your setup against disaster, discover how to effectively purge transaction logs, and learn how to free up some of the disk space transaction logs have taken up on your drive.

'Declaration
Const MB_YESNO= 4
Const MB_ICONQUESTION = 32
Const MB_DEFBUTTON2 = 256
Const IDYES = 6
Const IDNO = 7

Sub Queryclose(Source As 
Notesuidocument, Continue As Variant)
 yesno = Messagebox ("Do you 
really want exit ?",
MB_YESNO+MB_ICONQUESTION+
MB_DEFBUTTON2,"Close Notes")
 If yesno = IDYES Then continue = True
  Else continue = False
End Sub

Do you have comments on this tip? Let us know.
Dig Deeper on Lotus Notes 7