Be Twice As Productive With Notes
Looking for something else?
Are you sick of waiting for Notes to respond ? Use two Notes clients on
your workstation !
You maybe know that you can install two different Notes versions (for
example R4 and R5) on your windows workstation. Just by keeping the
Notes.ini files separate by creating a short cut like :
c:\notes\notes.exe =c:\path\notesr4.ini and a short cut like
"c:\notesr5\notes.exe =c:\path\notesr5.ini
You can take this technic a step further to run two Notes applications of
1 installation simultaneously by using the NLNOTES.exe file in your notes
program directory.
1. Create a new data directory (example: c:\notes\data2) with a copy of
your user.id and names.nsf
2. Create two separate Notes.ini files (notes.ini and notes2.ini)
3. Specify in the notes2.ini your second data directory
4. Adjust you existing Notes shortcut like c:\notes\notes.exe
=c:\path\notes.ini
5. Now the trivial part: Create a shortcut like c:\notes\nlnotes.exe
=c:\path\notes2.ini
Start the first short cut, minimize the window and click the second short
cut. You now run two Notes applications simultaneously !


Download this free guide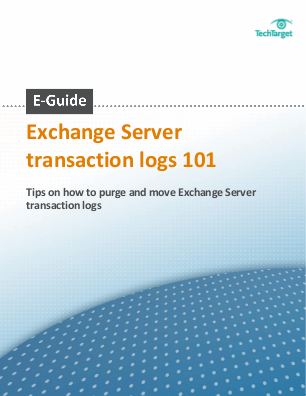 Download this strategic guide on moving Exchange Server transaction logs
Brush up on how log files have changed in Exchange to protect your setup against disaster, discover how to effectively purge transaction logs, and learn how to free up some of the disk space transaction logs have taken up on your drive.
By submitting your email address, you agree to receive emails regarding relevant topic offers from TechTarget and its partners. You can withdraw your consent at any time. Contact TechTarget at 275 Grove Street, Newton, MA.
You also agree that your personal information may be transferred and processed in the United States, and that you have read and agree to the Terms of Use and the Privacy Policy.

Dig Deeper on Domino Resources - Part 2