Manage
Learn to apply best practices and optimize your operations.
Button Script To Add Server Connection Documents To Personal Address Book
This script can be used in an Action Button sent to users in order for them to
add server connection documents to their Personal Address Book. This script
will first alert the user to what is about to happen, then check for the
existence of one of two connection documents, add any connection documents as
appropriate, and notify the user how many connection documents were added.


Download this free guide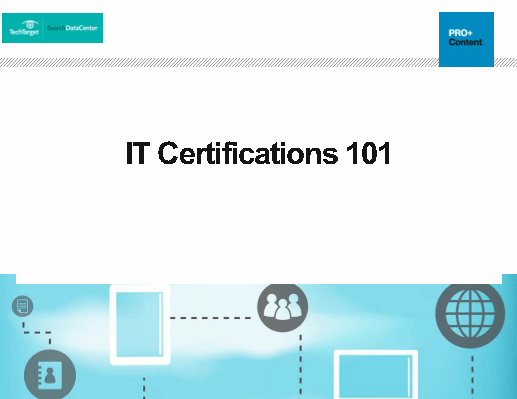 Download: IT Certifications 101
Inside this exclusive essential guide, our independent experts break down which IT certifications are worth your time and effort, and how to get started obtaining them to further your career— including specific certifications that any cloud or desktop pro should seriously consider.
By submitting your personal information, you agree that TechTarget and its partners may contact you regarding relevant content, products and special offers.
You also agree that your personal information may be transferred and processed in the United States, and that you have read and agree to the Terms of Use and the Privacy Policy.

Sub Click(Source As Button)

Messagebox "This action will automatically add Connection Documents to the

Huntsville servers if they do not already exist in your Personal Address

Book.", 0 + 64, "Huntsville Connection Documents"

Dim db As New NotesDatabase("" , "names.nsf")

Dim view As NotesView

Dim doc As NotesDocument

Dim success As Variant

Dim connect As NotesDocument

Dim State As Integer

State = 0

Set view = db.GetView("Connections")

Set doc = view.GetFirstDocument

While Not (doc Is Nothing)

If doc.Destination(0) =

"Server1Name(i.e.CN=RSCHUN-DH01/OU=RES/O=Raytheon/C=US)" Then

Goto NextServer

Else

Set doc = view.GetNextDocument(doc)

End If

Wend

Set connect = db.CreateDocument

connect.form = "local"

connect.type = "Connection"

connect.destination = "Server1Name(i.e.,

CN=RSCHUN-DH01/OU=RES/O=Raytheon/C=US)"

connect.lanportname = "TCPIP"

connect.connectiontype = "0"

connect.optionalnetworkaddress = "Server1IPAddress (i.e., xxx.xx.xx.xx)"

success = connect.ComputeWithForm( False, False)

Call connect.Save(True,True)

State = State + 1

NextServer:

Set view = db.GetView("Connections")

Set doc = view.GetFirstDocument

While Not (doc Is Nothing)

If doc.Destination(0) = "Server2Name" Then

Goto Alert

Else

Set doc = view.GetNextDocument(doc)

End If

Wend

Set connect = db.CreateDocument

connect.form = "local"

connect.type = "Connection"

connect.destination = "Server2Name"

connect.lanportname = "TCPIP"

connect.connectiontype = "0"

connect.optionalnetworkaddress = "Server2IPAddress(xxx.xx.xxx.xx)"

success = connect.ComputeWithForm( False, False)

Call connect.Save(True,True)

State = State + 1

Alert:

Select Case State

Case 0

Messagebox "Your Personal Address Book already has both Server Connection

Documents; no new connection documents were created." , 0 + 64 , "Finished!"

Case 1

Messagebox "Your Personal Address Book already had one of the Server

Connection documents; one new connection document was created." , 0 + 64,

"Finished!"

Case 2

Messagebox "Two new server connection documents were created in your Personal

Address Book." , 0 + 64, "Finished!"

End Select

End Sub

Dig Deeper on Lotus Domino Directory