C.Dtf "Phantom Attachment" Strip Code
Looking for something else?
If you have an older version of Notes (like 4.6.3), and have an Email-In database to capture incoming emails, sometimes you may receive a bounced message along with a file attachment called C.DTF that can not be opened. Such documents can not be archived through agents normally because the attachment apparently does not exist and so the agent may crash. To prevent this, run this code to first strip out the phantom attachment.

Download this free guide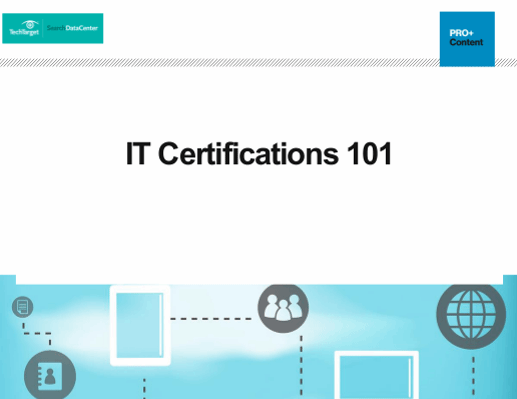 Download: IT certifications that stand out
Are you looking to advance your career? Expand your knowledge? Boost your credibility? Our editors put together this complimentary 19-page guide on everything you need to know about obtaining an IT certification—with special attention given to cloud and desktop certifications.
By submitting your email address, you agree to receive emails regarding relevant topic offers from TechTarget and its partners. You can withdraw your consent at any time. Contact TechTarget at 275 Grove Street, Newton, MA.
You also agree that your personal information may be transferred and processed in the United States, and that you have read and agree to the Terms of Use and the Privacy Policy.

Note: This example uses a daily scheduled agent that is set to run on "all new and unmodified documents since last run."
Note: Replace the field names at the bottom of the code as needed.
Sub Initialize
REM Strip Phantom Attachment C.DTF
REM
On Error Resume Next
Dim rtitem As Variant,doc As NotesDocument,item As NotesItem
Dim session As New NotesSession,db As NotesDatabase
Set db = session.CurrentDatabase
Set collection = db.UnprocessedDocuments
Print "....agent starting"
REM Attempt to kill known types of phantom attachments
For i = 1 To collection.Count
Set doc = collection.GetNthDocument(i)
REM First attempt to strip phantom doc...
REM Old Phantom Strip Code
Set rtitem = doc.GetFirstItem("Body")
If (rtitem.Type = RICHTEXT) Then
Forall o In rtitem.EmbeddedObjects
If (o.Type = EMBED_ATTACHMENT) Then
If (o.Name ="C.DTF") Then
Call o.Remove
Call doc.Save(False,True)
End If
End If
End Forall
End If
REM Second, let's really make sure there's no phantom left....
REM New Phantom Strip Code (due to server changes)
myFile = doc.GetItemValue("$FILE")
If Isempty(myFile) Then
REM No file attached
Else
REM Check for known phantom attachment name of C.DTF
If myFile(0) = "C.DTF" Then
Print "Found phantom attachment. File attached is ---> "
& myFile(0)
REM Copy Doc to new replaceDoc
Dim replaceDoc As New NotesDocument(db)
replaceDoc.Form = "Memo"
REM NOTE: Replace these field names as needed
Set item =
replaceDoc.ReplaceItemValue("Subject",doc.Subject)
Set item = replaceDoc.ReplaceItemValue("From",doc.From)
Set item = replaceDoc.ReplaceItemValue("SendTo",doc.SendTo)
Set item = replaceDoc.ReplaceItemValue("Body",doc.Body)
Set item = replaceDoc.ReplaceItemValue("Owner",doc.Owner)
Set item = replaceDoc.ReplaceItemValue("CopyTo",doc.CopyTo)
Set item =
replaceDoc.ReplaceItemValue("BlindCopyTo",doc.BlindCopyTo)
Set item =
replaceDoc.ReplaceItemValue("DefaultMailSaveOptions",doc.DefaultMailSaveOptions)
Set item = replaceDoc.ReplaceItemValue("Logo",doc.Logo)
Set item =
replaceDoc.ReplaceItemValue("MailSaveOptions",doc.MailSaveOptions)
Set item =
replaceDoc.ReplaceItemValue("COUNTED",doc.COUNTED)
Set item =
replaceDoc.ReplaceItemValue("IPNotify",doc.IPNotify)
Set item =
replaceDoc.ReplaceItemValue("DeliveredDate",doc.DeliveredDate)
Set item =
replaceDoc.ReplaceItemValue("Categories",doc.Categories)
Set item =
replaceDoc.ReplaceItemValue("RouteTimes",doc.RouteTimes)
Set item =
replaceDoc.ReplaceItemValue("RouteServers",doc.RouteServers)
Set item =
replaceDoc.ReplaceItemValue("PostedDate",doc.PostedDate)
REM Mark this new doc for future reference that it was a phantom
Set item = replaceDoc.ReplaceItemValue("WasPhantom","true")
Call replaceDoc.Save(True,False)
REM Remove old doc
Call doc.remove(True)
End If
End If
Next
Print "....agent ends"
End Sub
Dig Deeper on Domino Resources - Part 2