Manage
Learn to apply best practices and optimize your operations.
Capture mailbox database size and export to Excel
Do you have a cap limit on mailbox database size? Have you ever wondered how you could quickly find out the size of all the databases, and then put the data into Excel?
Looking for something else?
View member feedback to this tip.
Do you have a limit on mailbox database size? Have you ever wondered how you could quickly find out the size of all the databases, and then put the data into Excel?

Download this free guide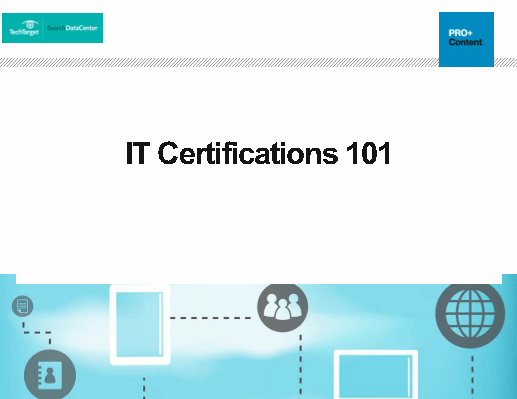 Download: IT Certifications 101
Inside this exclusive essential guide, our independent experts break down which IT certifications are worth your time and effort, and how to get started obtaining them to further your career— including specific certifications that any cloud or desktop pro should seriously consider.
By submitting your personal information, you agree that TechTarget and its partners may contact you regarding relevant content, products and special offers.
You also agree that your personal information may be transferred and processed in the United States, and that you have read and agree to the Terms of Use and the Privacy Policy.
Make a directory and call it BATCH.
Put the code attachment in a file called sizelist.bat.
Map a drive (call it 'O' here) to the volume on your Domino server mapped to the mail directory.
The file dump will consist of a directory listing of the files *.nsf (in all subdirectories) using lowercase and new-long-list format.
You can easily drop this into Excel and use a data/text2columns action.
Then just send a witty e-mail to the users with mailboxes over their limit.
The code is:
  
c:
cd batch
md batchtemp
o:
dir *.nsf /o:s /s /l /n >> 
c:\batch\tempsizelist.txt 
c:

You can even run this fix on a local PC rather than the server.
What's wrong with the Admin client? Under the Files tab choose Mail, then you can find some valuable information.
—Max L.
******************************************
This tip was written to support administrators who don't have access to the Admin client. Some companies (like mine) do not permit IT staff of or below a certain level to access the Domino Admin client. Hence, writing the batch file was of use to my staff.
—Mike Bird, tip author
******************************************
This will only work against Intel-based mail servers or clients. This tip should include a disclaimer about that.
—Steve H.
******************************************
Can we get this for OS/400, Linux, or AiX too? We all don't run Windows Server...because we are smarter than that!
—Davis V.
******************************************
Can the equivalent be done in z/OS (which is Unix based) Domino? We have 9 z/OS Domino servers so Wintel-based tips don't help me.
—Robert S.
******************************************
Unfortunately, my knowledge of Unix/Linux is patchy. I'm sure any Unix Admin could code an equivalent using the 'ls' command. The same goes for Aix/AS400 and Z/OS where I am completely unfamiliar with the Operating System.
—Mike Bird, tip author
******************************************
This tip is fine, but there also is a Domino way to do this. Our e-mail files are on an AS400, so this tip would not work for us. This method will work for everyone (I think).
Go to the server log where the e-mail files are.
Go to the Usage/By Size view
Execute File/Export; then select a Path/Filename (say A.WK4) and pick a type of Lotus 1-2-3.
In the pop-up box select All Docs and Include View Titles.
This will create a spreadsheet file that you can open in Excel. Please note that the WK4 is important to avoid extra termination characters in each cell.
—Bob L.
******************************************
Be very careful about permissions when mapping drives containing Domino data files. Anyone able to 'see' the drive will be able to access the Domino files as if they are on a 'local' server and thus circumvent most of the built-in Domino security.
—Peter T.
Do you have comments on this tip? Let us know.
This tip was submitted to the SearchDomino.com tip exchange by member Mike Bird. Please let others know how useful it is via the rating scale below. Do you have a useful Notes/Domino tip or code to share? Submit it to our monthly tip contest and you could win a prize and a spot in our Hall of Fame.

Dig Deeper on Lotus Notes Domino Mailbox Management