Change Spelling Dictionary from Menu
Looking for something else?
This Agent changes the NOTES.INI variable responsible for the spellchecker language (SPELL_LANG).
You have to set up a shared agent, which is called manually from the actions menu (run once (@Commands may be used)). Because I use this agent for several languages this agents exists several times in my mail database. As name I recommand something hierarchical (DictionarySet English - UK) so you can build your own menu for the dictionaries you will use.

Download this free guide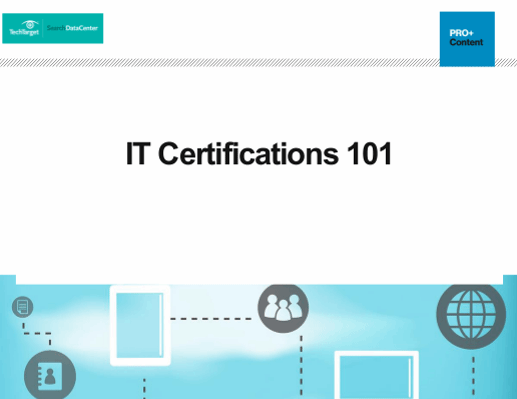 Download: IT certifications that stand out
Are you looking to advance your career? Expand your knowledge? Boost your credibility? Our editors put together this complimentary 19-page guide on everything you need to know about obtaining an IT certification—with special attention given to cloud and desktop certifications.
By submitting your email address, you agree to receive emails regarding relevant topic offers from TechTarget and its partners. You can withdraw your consent at any time. Contact TechTarget at 275 Grove Street, Newton, MA.
You also agree that your personal information may be transferred and processed in the United States, and that you have read and agree to the Terms of Use and the Privacy Policy.

As you can see I have set up agents for English (UK), English (USA), French, Italian, German (Standard) and German (Reform).
Declarations: %INCLUDE "lsconst.lss"
Sub Initialize
Dim s As New NotesSession
Dim sDictionary As String
Dim boxType As Long, ret As Integer
Dim sTempString As String
Dim sDir As String, iFile As Integer
Dim FileName As String
On Error Goto Errhandle
boxType& = MB_YESNO + MB_ICONQUESTION
sDictionary = s.GetEnvironmentString( "SPELL_LANG", True )
Select Case sDictionary
Case "1031" :
sTempString = "German (Standard)"
Case "1033":
sTempString = "English (USA)"
Case "1036":
sTempString = "French"
Case "1040":
sTempString = "Italiano"
Case "2057":
sTempString = "English (UK)"
Case "32775":
sTempString = "German (Reform)"
Case Else :
sTempString = "unknown"
End Select
ret% = Messagebox("The active dictionary is: " & sTempString, boxType&, "Continue?")
If ret = 6 Then
sDir$ = s.GetEnvironmentString( "Directory", True )
Chdir sDir$
iFile% = Freefile()
FileName$ = "uk.dic"
Open FileName$ For Input As iFile%
Close iFile%
Call s.SetEnvironmentVar( "SPELL_LANG", "2057", True )
Msgbox "You now have changed the spelling dictionary to English (UK)", 0+64, "Dictionary"
Else
Exit Sub
End If
Exit Sub
Errhandle:
Select Case Err
Case 101 :
Msgbox "The selected dictionary 'uk.dic' wasn't found in your NotesData", 0+64, "Error"
Exit Sub
Case Else :
Messagebox "Error" & Str(Err) & ": " & Error$
Exit Sub
End Select
End Sub
Dig Deeper on Lotus Notes Domino Agents