Country Names, Codes, Idd Codes
Looking for something else?
A list of Country Names, two character country codes and IDD codes.

Stote the text in a multivalue list field separated by newline. Use DbLookup to
get the field contents then use @Right and @Left etc to get the Country, its
IDD code etc.
REM "Produce a lookup list of world countries";
ViewName := "yourviewname";
Key := "nameofthelookuplist";
FieldName := "NameOfTheField";
@Left(@DbLookup(""; ServerName : DbName; ViewName; Key; FieldName); "*")

Once the country is found you can easily get the Country code and IDD code.



Australia*61#AU
Argentina*54#AR
Austria*43#AT
Belgium*32#BE
Canada*1#CA
Chile*56#CL
China*86#CN
France*33#FR
Germany*49#DE
Hong Kong*852#HK
Indonesia*62#ID
Malaysia*60#MY
Netherlands*31#NL
New Zealand*64#NZ
Singapore*65#SG
Taiwan*886#TW
Thailand*66#TH
United Kingdom*44#GB
USA*1#US
Afghanistan*---#AF
Albania*355#AL
Algeria*213#DZ
American Samoa*684#AS
Andorra*33#AD
Angola*244#AO
Anguilla*1809497#AI
Antarctica*672#AC
Antigua & Barbuda*1809#AG
Armenia*374#AM
Aruba*2978#AW
Ascension Island*247#AA
Azerbaijan*994#AZ
Bahamas*1809#BS
Bahrain*973#BH
Bangladesh*880#BD
Barbados*1809#BB
Belarus*375#BY
Belize*501#BZ
Benin*229#BJ
Bermuda*1809#BM
Bhutan*975#BT
Boliva*591#BO
Bosnia Herzegovina*387#BA
Botswana*267#BW
Brazil*55#BR
Brunei*673#BN
Bulgaria*359#BG
Burkina Faso*226#BF
Burundi*257#BI
Cambodia*855#KH
Cameroon*237#CM
Cape Verde*238#CV
Cayman Islands*1809947#KY
Central African Rep.*236#CF
Chad*235#TD
Christmas Island*6724#CX
Cocos Island*6722#CC
Colombia*57#CO
Comoro Island*269#KM
Congo*242#CG
Congo - Dem. Rep.*243#ZR
Cook Islands*682#CK
Costa Rica*506#CR
Croatia*385#HR
Cuba*53#CU
Cyprus (Greek)*357#CY
Cyprus (Turkish)*90392#CT
Czech Republic*420#CZ
Denmark*45#DK
Diego Garcia*2469#DG
Djibouti*253#DJ
Dominica Island*1809#DM
Dominican Republic*1809#DO
Ecuador*593#EC
Egypt*20#EG
El Salvador*503#SV
Equatorial Guinea*240#GQ
Eritrea*291#ER
Estonia*372#EE
Ethiopia*251#ET
Falkland Islands*500#FK
Faroe Islands*298#FO
Fiji*679#FJ
Finland*358#FI
French Guiana*594#GF
French Polynesia*689#PF
Gabon*241#GA
Gambia*220#GM
Georgia*995#GE
Ghana*233#GH
Gilbraltar*350#GI
Greece*30#GR
Greenland*299#GL
Grenada*1809#GD
Guadeloupe*590#GP
Guam*671#GU
Guatemala*502#GT
Guinea Bissau*245#GN
Guinea Republic*224#GW
Guyana*592#GY
Haiti*509#HT
Honduras*504#HN
Hungary*36#HU
Iceland*354#IS
India*91#IN
Iran*98#IR
Iraq*964#IQ
Ireland*353#IE
Israel*972#IL
Italy*39#IT
Ivory Coast*225#CI
Jamaica*1809#JM
Japan*81#JP
Jordan*962#JO
Kazakhstan*7#KZ
Kenya*254#KE
Kiribati*686#KI
Korea (North)*850#KP
Korea (South)*82#KR
Kuwait*965#KW
Kyrgyzstan*996#KG
Laos*856#LA
Latvia*371#LV
Lebanon*961#LB
Lesotho*266#LS
Liberia*231#LR
Libya*218#LY
Liechtenstein*4175#LH
Lithuania*370#LT
Luxembourg*352#LU
Macau*853#MO
Macedonia*389#MI
Madagascar*261#MG
Malawi*265#MW
Maldives Republic*960#MV
Mali*223#ML
Malta*356#MT
Mariana Islands*670#MI
Marshall Islands*692#MH
Martinque*596#MQ
Mauritania*222#MR
Mauritius*230#MU
Mayotte*2696#YT
Mexico*52#MX
Micronesia*691#FM
Moldova*373#MD
Monaco*33#MC
Mongolia*976#MN
Montserrat*1809492#MS
Morocco*212#MA
Mozambique*258#MZ
Myanmar*95#MM
Nambia*264#NA
Nauru*674#NR
Nepal*977#NP
Netherlands Antilles*599#AN
New Caledonia*687#NC
Nicaragua*505#NI
Niger*227#NE
Nigeria*234#NG
Niue Island*683#NU
Norfolk Island*6723#NF
Norway*47#NO
Oman*968#OM
Pakistan*92#PK
Palau*680#PW
Panama*507#PA
Papua New Guinea*675#PG
Paraguay*595#PY
Peru*51#PE
Philippines*63#PH
Poland*48#PL
Portugal*351#PT&LTWHATL

Download this free guide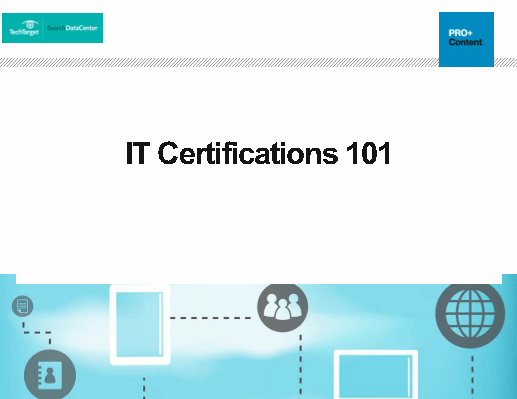 Download: IT Certifications 101
Inside this exclusive essential guide, our independent experts break down which IT certifications are worth your time and effort, and how to get started obtaining them to further your career— including specific certifications that any cloud or desktop pro should seriously consider.
By submitting your personal information, you agree that TechTarget and its partners may contact you regarding relevant content, products and special offers.
You also agree that your personal information may be transferred and processed in the United States, and that you have read and agree to the Terms of Use and the Privacy Policy.
Dig Deeper on Domino Resources - Part 3