Creating ACL spreadsheets with Excel
This tip describes creating spreadsheets for ACLs in Excel.
Looking for something else?
TECHNOLOGIES

PRODUCTS

Download this free guide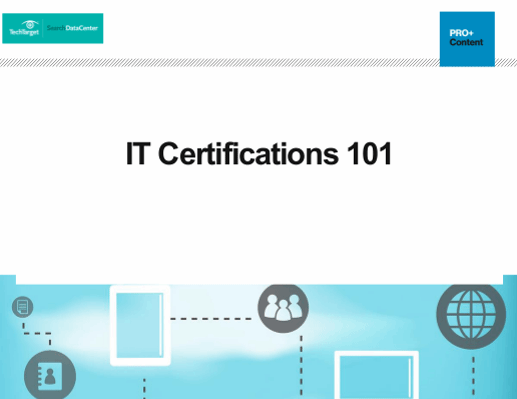 Download: IT certifications that stand out
Are you looking to advance your career? Expand your knowledge? Boost your credibility? Our editors put together this complimentary 19-page guide on everything you need to know about obtaining an IT certification—with special attention given to cloud and desktop certifications.
By submitting your email address, you agree to receive emails regarding relevant topic offers from TechTarget and its partners. You can withdraw your consent at any time. Contact TechTarget at 275 Grove Street, Newton, MA.
You also agree that your personal information may be transferred and processed in the United States, and that you have read and agree to the Terms of Use and the Privacy Policy.

Have you ever had to create an Excel spreadsheet detailing your ACL, and then had to compare this to the required ACL?
This agent will create a two sheet spreadsheet of the current database ACL, one sheet for the ACL and another containing the roles.
'Declarations
'===============================
Dim xlApp As Variant
Dim xlWkBook As Variant
Dim sColumnCode As String
Const xlDiagonalDown=5
Const xlNone=-4142
Const xlDiagonalUp=6
Const xlEdgeBottom=9
Const xlEdgeLeft=7
Const xlEdgeRight=10
Const xlEdgeTop=8
Const xlAutomatic=-4105
Const xlContinuous=1
Const xlThin=2
Const xlInsideVertical=11
Const xlUnderlineStyleNone=-4142
Const xlPrintNoComments=-4142
Const xlLandscape=2
Const xlPaperA4=9
Const xlDownThenOver=1
'===================================

Sub Initialize
 Dim s As New NotesSession
 Dim db As NotesDatabase
 Dim acl As NotesACL
 Dim entry As NotesACLEntry
 Dim row As Integer
 Dim Col As Integer
 Dim x As Integer
 Dim RoleList List As Integer
 Dim UserTypeList List As String
 Dim AccessLevel List As String
 Set db = s.currentdatabase
 Set acl = db.ACL
 
 row = 1
 col = 1
 UserTypeList(0) = "Unspecified"
 UserTypeList(1) = "Person"
 UserTypeList(2) = "Server"
 UserTypeList(3) = "Mixed"
 UserTypeList(4) = "Person Group"
 UserTypeList(5) = "Server Group"
 AccessLevel(0) = "No Access"
 AccessLevel(1) = "Depositor"
 AccessLevel(2) = "Reader"
 AccessLevel(3) = "Author"
 AccessLevel(4) = "Editor"
 AccessLevel(5) = "Designer"
 AccessLevel(6) = "Manager"
 
 'Create Spreadsheet titles
 Set xlApp = CreateObject("Excel.Application")
 xlApp.Visible = True
 Set xlWkBook = xlApp.Workbooks
 xlWkBook.Add
 xlApp.Application.DisplayAlerts = False
 xlApp.Sheets("Sheet1").Select
 xlApp.Sheets("Sheet1").Name = "ACL"
 xlApp.Sheets("Sheet2").Select
 xlApp.Sheets("Sheet2").Name = "Roles"
 xlApp.Sheets("Sheet3").Select
 xlApp.ActiveWindow.SelectedSheets.Delete 
 'Set Headings
 xlApp.Sheets("ACL").Select
 xlApp.Cells(Row,6) = "Create"
 xlApp.Cells(Row,7) = "Create"
 xlApp.Cells(Row,8) = "Create"
 xlApp.Cells(Row,9) = "Create"
 xlApp.Cells(Row,10) = "Read"
 xlApp.Cells(Row,11) = "Write"
 row = row + 1
 xlApp.Cells(Row,2) = "User"
 xlApp.Cells(Row,4) = "Create"
 xlApp.Cells(Row,5) = "Delete"
 xlApp.Cells(Row,6) = "Personal"
 xlApp.Cells(Row,7) = "Personal"
 xlApp.Cells(Row,8) = "Shared"
 xlApp.Cells(Row,9) = "LotusScript"
 xlApp.Cells(Row,10) = "Public"
 xlApp.Cells(Row,11) = "Public"
 row = row + 1
 xlApp.Cells(Row,1) = "Name"
 xlApp.Cells(Row,2) = "Type"
 xlApp.Cells(Row,3) = "Access"
 xlApp.Cells(Row,4) = "Documents"
 xlApp.Cells(Row,5) = "Documents"
 xlApp.Cells(Row,6) = "Agents"
 xlApp.Cells(Row,7) = "Folders/Views"
 xlApp.Cells(Row,8) = "Folders/Views"
 xlApp.Cells(Row,9) = "Agents"
 xlApp.Cells(Row,10) = "Documents"
 xlApp.Cells(Row,11) = "Documents"
 
 ' Now do the roles
 xlApp.Sheets("Roles").Select
 row=1
 xlApp.Cells(Row,2) = "User"
 row = row + 1
 xlApp.Cells(Row,1) = "Name"
 xlApp.Cells(Row,2) = "Type"
 xlApp.Cells(Row,3) = "Access"
 col =3
 x=1
 Forall r In acl.Roles
  col=col+1
  xlApp.Cells(Row,col) = r
  RoleList(r) = x
  x=x+1
 End Forall
 row = 4
 
 'populate the spreadsheet
 Set entry = acl.GetFirstEntry
 While Not(entry Is Nothing)
  xlApp.Sheets("ACL").Select
  xlApp.Cells(Row,1) = entry.Name 
  xlApp.Cells(Row,2) = UserTypeList(entry.UserType)
  xlApp.Cells(Row,3) = AccessLevel(entry.Level)
  If entry.CanCreateDocuments Then xlApp.Cells(Row,4) = "X"
  If entry.CanDeleteDocuments Then xlApp.Cells(Row,5) = "X"
  If entry.CanCreatePersonalAgent Then xlApp.Cells(Row,6) = "X"
  If entry.CanCreatePersonalFolder Then xlApp.Cells(Row,7) = "X"
  If entry.CanCreateSharedFolder Then xlApp.Cells(Row,8) =  "X"
  If entry.CanCreateLSOrJavaAgent Then xlApp.Cells(Row,9) =  "X"
  If entry.IsPublicReader Then xlApp.Cells(Row,10) = "X"
  If entry.IsPublicWriter Then xlApp.Cells(Row,11) = "X"
  xlApp.Sheets("Roles").Select
  xlApp.Cells(Row,1) = entry.Name 
  xlApp.Cells(Row,2) = UserTypeList(entry.UserType)
  xlApp.Cells(Row,3) = AccessLevel(entry.Level)
  Forall r In entry.Roles
   If Not(r = "") Then
    col=3+Cint(RoleList(r))
    xlApp.Cells(Row,col) = "X"
   End If
  End Forall
  row = row+1
  Set entry = acl.GetNextEntry(entry)
 Wend 
 
 ' Bold Titles
 xlApp.Sheets("ACL").Select
 For y = 1 To 3
  For z = 1 To 11
   Call GetColumnCode(Cstr(z))
   xlApp.Range(sColumnCode & Cstr(y)).Select
   With xlApp.Selection.Font
    .FontStyle = "Bold"
   End With
  Next
 Next
 xlApp.Sheets("Roles").Select
 For y = 1 To 2
  For z = 1 To x+2
   Call GetColumnCode(Cstr(z))
   xlApp.Range(sColumnCode & Cstr(y)).Select
   With xlApp.Selection.Font
    .FontStyle = "Bold"
   End With
  Next
 Next
 
 ' autofit the columns in both sheets and underline the titles
 xlApp.Sheets("ACL").Select 
 xlApp.Columns("A:K").EntireColumn.AutoFit
 xlApp.Range("A4:K4").Select
 With xlApp.Selection.Borders(xlEdgeTop)
  .LineStyle = xlContinuous
  .Weight = xlThin
  .ColorIndex = xlAutomatic
 End With
 xlApp.Sheets("Roles").Select 
 Call GetColumnCode(Cstr(x+2))
 xlApp.Columns("A:" & sColumnCode).EntireColumn.AutoFit
 xlApp.Range("A3:" & sColumnCode & "3").Select
 With xlApp.Selection.Borders(xlEdgeTop)
  .LineStyle = xlContinuous
  .Weight = xlThin
  .ColorIndex = xlAutomatic
 End With
End Sub
'=================================

Sub GetColumnCode(sColumnNumber As String)
 Select Case sColumnNumber
 Case "1"
  sColumnCode = "A"
 Case "2"
  sColumnCode = "B"
 Case "3"
  sColumnCode = "C"
 Case "4"
  sColumnCode = "D"
 Case "5"
  sColumnCode = "E"
 Case "6"
  sColumnCode = "F"
 Case "7"
  sColumnCode = "G"
 Case "8"
  sColumnCode = "H"
 Case "9"
  sColumnCode = "I"
 Case "10"
  sColumnCode = "J"
 Case "11"
  sColumnCode = "K"
 Case "12"
  sColumnCode = "L"
 Case "13"
  sColumnCode = "M"
 Case "14"
  sColumnCode = "N"
 Case "15"
  sColumnCode = "O"
 Case "16"
  sColumnCode = "P"
 Case "17"
  sColumnCode = "Q"
 Case "18"
  sColumnCode = "R"
 Case "19"
  sColumnCode = "S"
 Case "20"
  sColumnCode = "T"
 Case "21"
  sColumnCode = "U"   
 Case "22"
  sColumnCode = "V"
 Case "23"
  sColumnCode = "W"
 Case "24"
  sColumnCode = "X"
 Case "25"
  sColumnCode = "Y"
 Case "26"
  sColumnCode = "Z"
 Case "27"
  sColumnCode = "AA"
 Case "28"
  sColumnCode = "AB"
 Case "29"
  sColumnCode = "AC"
 Case "30"
  sColumnCode = "AD"
 Case "31"
  sColumnCode = "AE"
 Case "32"
  sColumnCode = "AF"
 Case "33"
  sColumnCode = "AG"
 Case "34"
  sColumnCode = "AH"
 Case "35"
  sColumnCode = "AI"
 Case "36"
  sColumnCode = "AJ"
 Case "37"
  sColumnCode = "AK"
 Case "38"
  sColumnCode = "AL"
 Case "39"
  sColumnCode = "AM"
 Case "40"
  sColumnCode = "AN"
 Case "41"
  sColumnCode = "AO"
 Case "42"
  sColumnCode = "AP"
 Case "43"
  sColumnCode = "AQ"
 Case "44"
  sColumnCode = "AR"
 Case "45"
  sColumnCode = "AS"
 Case "46"
  sColumnCode = "AT"
 Case "47"
  sColumnCode = "AU"   
 Case "48"
  sColumnCode = "AV"
 Case "49"
  sColumnCode = "AW"
 Case "50"
  sColumnCode = "AX"
 Case "51"
  sColumnCode = "AY"
 Case "52"
  sColumnCode = "AZ"
 End Select
 
End Sub

Dig Deeper on Lotus Notes Domino Administration Tools