Manage
Learn to apply best practices and optimize your operations.
Custom Pictures of Attachments on the Web
Looking for something else?
Wouldn't it be nice to create custom pictures for attachments on the Web. Now it is possible.
e.g. a custom picture of html page you attach to a document instead of the ugly picture Domino create for an attachment. Use the following steps:

Download this free guide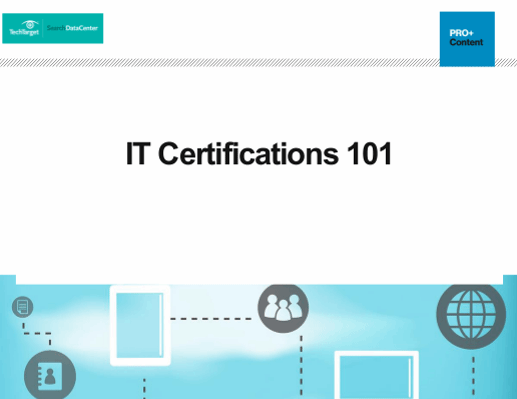 Download: IT certifications that stand out
Are you looking to advance your career? Expand your knowledge? Boost your credibility? Our editors put together this complimentary 19-page guide on everything you need to know about obtaining an IT certification—with special attention given to cloud and desktop certifications.
By submitting your personal information, you agree that TechTarget and its partners may contact you regarding relevant content, products and special offers.
You also agree that your personal information may be transferred and processed in the United States, and that you have read and agree to the Terms of Use and the Privacy Policy.
1 - create a subform
2 - place all the code in passthrough html except the fields with the @formula's
3 - when you have created the subform you only have to place a editable field with attribute type="hidden" that has a default value of "0" and is called:
$V2AttachmentOptions (to hide the attachments domino generate)
4 - place the subform on the document where you want the pictures to be visible.
You can easily adjust the code to create more custom pictures of attached document.
By the way: the custom pictures you use must be in the imageresource of the database.
name // where name is an editable field with attribute type="hidden"
<Script> // Declaratie variabelen
var frm = window.document.forms[0];
var countAtt =attNo; // Where attNo is a computed for display number field with the formula @Attachments
// Array with data per attachment
var Attach=new Array(countAtt);
// Alle names of Attachments separated with a ~
var attName ="AN"; // where AN is a computed for display text field with the formula @Implode(@AttachmentNames;"~")
// fill the field Name with the values of attName
frm.Name.value=attName;
// Loop through all attachments and the array attName
for (var i=0; i {
// Fill Variabele dummy with the value of the Name field
var dum=frm.Name.value;
// fill Variabele str with the position from the first ~ form right
var str=dum.indexOf("~");
// walk through dum and extract the last character of each name and put these in array Attach
if (str>-1)
{
// most right attachmentname
var a=dum.substr(0,+str);
// Rest of the de variabele dum
var rest=dum.substr(str+1,dum.length);
// fill array Attach with the name of the attachment
Attach[i]=a;
// fill field Name with the rest of the attachment names
frm.Name.value=rest;
}
else
{
// When field Name does not contain ~ anymore, there is only one name left Attach[i]=frm.Naam.value;
}
Attach[i]=frm.Name.value;
var ID="docID"; // where docID is a computed for display text field with the formula Text(@DocumentUniqueID)
var pic=Attach[i];
var ext=pic.substr(pic.length-3, pic.length);
// ext contains now the extension of the attachment name (jpg, gif etc)
switch(ext)
{
default:
// create a new custom picture of the attachment.
document.writeln("<A HREF=" + ID + "/$File/" + Attach[i] + ">" + "<IMG SRC=../overig1.jpg?OpenImageResource BORDER=0 ALT=" + Attach[i]+ ">" + "</A>" + " ");
break;
case "jpg":
document.writeln("<A HREF=" + ID + "/$File/" + Attach[i] + ">" + "<IMG SRC=../graphic1.jpg?OpenImageResource BORDER=0 ALT=" + Attach[i]+ ">" + "</A>" + " ");
break;
case "bmp":
document.writeln("<A HREF=" + ID + "/$File/" + Attach[i] + ">" + "<IMG SRC=../graphic1.jpg?OpenImageResource BORDER=0 ALT=" + Attach[i]+ ">" + "</A>" + " ");
break;
case "gif":
document.writeln("<A HREF=" + ID + "/$File/" + Attach[i] + ">" + "<IMG SRC=../graphic1.jpg?OpenImageResource BORDER=0 ALT=" + Attach[i]+ ">" + "</A>" + " ");
break;
case "txt":
document.writeln("<A HREF=" + ID + "/$File/" + Attach[i] + ">" + "<IMG SRC=../txt1.jpg?OpenImageResource BORDER=0 ALT=" + Attach[i]+ ">" + "</A>" + " ");
break;
case "tml":
document.writeln("<A HREF=" + ID + "/$File/" + Attach[i] + ">" + "<IMG SRC=../html1.jpg?OpenImageResource BORDER=0 ALT=" + Attach[i]+ ">" + "</A>" + " ");
break;
case "xls":
document.writeln("<A HREF=" + ID + "/$File/" + Attach[i] + ">" + "<IMG SRC=../excel1.jpg?OpenImageResource BORDER=0 ALT=" + Attach[i]+ ">" + "</A>" + " ");
break;
case "doc":
document.writeln("<A HREF=" + ID + "/$File/" + Attach[i] + ">" + "<IMG SRC=../word1.jpg?OpenImageResource BORDER=0 ALT=" + Attach[i]+ ">" + "</A>" + " ");
break;
case "db":
document.writeln("<A HREF=" + ID + "/$File/" + Attach[i] + ">" + "<IMG SRC=../db1.jpg?OpenImageResource BORDER=0 ALT=" + Attach[i]+ ">" + "</A>" + " ");
break;
case "":
break;
}
}
</Script>
Dig Deeper on Domino Resources - Part 3