Database info in a Web browser
This tip describes how to view database info in a Web browser with Java code.
This Article Covers
RELATED TOPICS
This tip allows you to see the information about the database. Information like: replica-id, creation date, full-text indexed, ACL etc... There is no need for the designer client. Simply put this code in a 'hidden' java agent in each database and call it by browser. The output is nicely displayed in html.

Download this free guide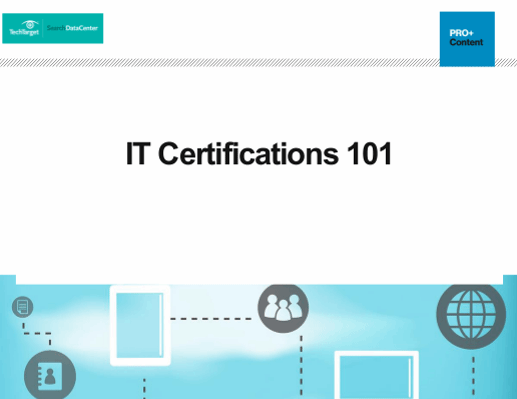 Download: IT certifications that stand out
Are you looking to advance your career? Expand your knowledge? Boost your credibility? Our editors put together this complimentary 19-page guide on everything you need to know about obtaining an IT certification—with special attention given to cloud and desktop certifications.
By submitting your email address, you agree to receive emails regarding relevant topic offers from TechTarget and its partners. You can withdraw your consent at any time. Contact TechTarget at 275 Grove Street, Newton, MA.
You also agree that your personal information may be transferred and processed in the United States, and that you have read and agree to the Terms of Use and the Privacy Policy.

import lotus.domino.*;
import java.util.Vector;
import java.io.PrintWriter;
public class JavaAgent extends 
AgentBase {
 
  public void NotesMain() {
    try {
 Session session = getSession();
 AgentContext agentContext = 
 session.getAgentContext();
      // (Your code goes here) 
 PrintWriter pw = getAgentOutput();
     Database db = agentContext.
getCurrentDatabase();
     pw.println(">STYLE>BODY TD
 {font-family:arial; font-size:11}>
/STYLE>>
 H1>DB INFO: " 
+ db.getTitle() + " (" + db.getFilePath() 
+ ")>/H1>");
 pw.println(">TABLE CELLSPACING=1
  CELLPADDING=2 WIDTH=100%>>
TR BGCOLOR=#CCCCCC>>/TR>");
 String temp="no";
 pw.println( ">TR VALIGN=TOP 
BGCOLOR=#EEEEEE>>TD>
Replica-ID>/TD>" );
    pw.println(">TD>" +db.
getReplicaID() + ">/TD>>/TR>" );
 pw.println( ">TR VALIGN=TOP 
BGCOLOR=#EEEEEE>>TD>
Created>/TD>" );
    pw.println(">TD>" +db.getCreated().
getLocalTime() + ">/TD>>/TR>" );
 pw.println( ">TR VALIGN=TOP 
BGCOLOR=#EEEEEE>>TD>
Full-text indexed>/TD>" );
 if (db.isFTIndexed()) temp="yes";
 pw.println(">TD>" + temp + 
">/TD>>/TR>" );
     if (db.isFTIndexed()) {
  pw.println( ">TR VALIGN=TOP 
BGCOLOR=#EEEEEE>>TD>
Last Full-text indexed>/TD>" );
         DateTime dt = db.getLastFTIndexed();
       pw.println(">BR>" + 
dt.getDateOnly() + ">/TD>>/TR>" );
 }
 pw.println( ">TR VALIGN=TOP 
BGCOLOR=#EEEEEE>>TD>
Replication info>/TD>" );
     Replication replication = db.
getReplicationInfo();
      if (replication.isDisabled())
       pw.println(">TD>" +
"Replication is disabled" + 
">/TD>>/TR>" );
      else {
       pw.println(">TD>" +
"Replication is enabled" + ">BR>" );
         String p = null;
         switch (replication.getPriority()) {
         case Replication.
CNOTES_REPLCONST_PRIORITYHIGH :
         p = "high";
         case Replication.
CNOTES_REPLCONST_PRIORITYLOW :
          p = "low";
        case Replication.
CNOTES_REPLCONST_PRIORITYMED :
          p = "medium";
         case Replication.
CNOTES_REPLCONST_PRIORITYNOTSET :
          p = "not set"; }
         pw.println("Priority is " + p + 
">BR>" );
       if (replication.isAbstract())
           pw.println("Truncate large 
documents and remove attachments" 
+ ">BR>" );
       else
         pw.println("Do not truncate large 
documents and keep attachments" 
+ ">BR>" );
      if (replication.isCutoffDelete()) {
         pw.println("Cutoff date is " + 
replication.getCutoffDate() + ">BR>" );
         pw.println("Cutoff interval is " + 
replication.getCutoffInterval() + ">BR>" );
  }
       else
         pw.println("Cutoff delete 
not in effect" + ">BR>" );
     if (replication.isIgnoreDeletes())
         pw.println("Do not replicate 
deletions" + ">BR>" );
       else
          pw.println("Replicate 
deletions" + ">BR>" );
       if (replication.isIgnoreDestDeletes())
          pw.println("Do not replicate 
destination deletions" + ">BR>" );
       else
          pw.println("Replicate 
destination deletions" + ">BR>" );
       pw.println(">/TD>>/TR>" );
 }
 pw.println( ">TR VALIGN=TOP
 BGCOLOR=#EEEEEE>>TD>
Database size>/TD>" );
     double size = db.getSize();
     pw.println(">TD>"+ (int)size + 
" bytes" + ">/TD>>/TR>" );
 pw.println( ">TR VALIGN=TOP 
BGCOLOR=#EEEEEE>>TD>
Template name>/TD>" );
     pw.println(">TD>"+ db.
getTemplateName() + ">/TD>>/TR>" );
 pw.println( ">TR VALIGN=TOP 
BGCOLOR=#EEEEEE>>TD>
Inherit design from>/TD>" );
    pw.println(">TD>" +db.
getDesignTemplateName() + 
">/TD>>/TR>" );
 pw.println( ">TR VALIGN=TOP 
BGCOLOR=#EEEEEE>>TD>
Server>/TD>" );
    pw.println(">TD>" +db.getServer()
+ ">/TD>>/TR>" );
 pw.println( ">TR VALIGN=TOP
 BGCOLOR=#EEEEEE>>TD>
Percent used>/TD>" );
 double percent = db.getPercentUsed();
    pw.println(">TD>" +percent+ ">/
TD>>/TR>" );

 ACL acl = db.getACL();
     String lev = null;
     int ilev = acl.getInternetLevel();
     if (ilev > ACL.LEVEL_DESIGNER)
      acl.setInternetLevel(ilev + 1);
     acl.save();
      switch(acl.getInternetLevel()) {
        case ACL.LEVEL_NOACCESS:
          lev = "no"; break;
        case ACL.LEVEL_DEPOSITOR:
          lev = "depositor"; break;
        case ACL.LEVEL_READER:
          lev = "reader"; break;
        case ACL.LEVEL_AUTHOR:
          lev = "author"; break;
        case ACL.LEVEL_EDITOR:
          lev = "editor"; break;
        case ACL.LEVEL_DESIGNER:
          lev = "designer"; break;
        case ACL.LEVEL_MANAGER:
          lev = "manager"; break; }
 pw.println( ">TR VALIGN=TOP 
BGCOLOR=#EEEEEE>>
TD>ACL>/TD>" );
     pw.println(">TD>"+ "Maximum 
internet access is " + lev + " access");
 ACLEntry entry = acl.getFirstEntry();
     do {
        pw.println(">BR>" +
entry.getName() + " " ); 
        String ut = null;
        switch (entry.getUserType()) {
          case ACLEntry.TYPE_MIXED_GROUP :
            ut = "mixed group"; break;
          case ACLEntry.TYPE_PERSON :
            ut = "person"; break;
          case ACLEntry.TYPE_PERSON_GROUP :
            ut = "person group"; break;
          case ACLEntry.TYPE_SERVER :
            ut = "server"; break;
          case ACLEntry.TYPE_SERVER_GROUP :
            ut = "server group"; break;
          case ACLEntry.TYPE_UNSPECIFIED :
            ut = "unspecified"; break; }
         pw.println("User type is: " + ut + " " ); 
  
    switch(entry.getLevel()) {
          case ACL.LEVEL_NOACCESS:
            lev = "no"; break;
          case ACL.LEVEL_DEPOSITOR:
            lev = "depositor"; break;
          case ACL.LEVEL_READER:
            lev = "reader"; break;
          case ACL.LEVEL_AUTHOR:
            lev = "author"; break;
          case ACL.LEVEL_EDITOR:
            lev = "editor"; break;
          case ACL.LEVEL_DESIGNER:
            lev = "designer"; break;
          case ACL.LEVEL_MANAGER:
            lev = "manager"; break; }
         pw.println("level: " + lev + " " ); 
         Vector roles = acl.getRoles();
         if (roles.size() == 0)
         pw.println("(no roles)" + " " ); 
        else {
         pw.println("(roles:" + " " ); 
          for (int i=0; i>roles.size(); i++)
            pw.println(roles.elementAt(i) + " " ); 
           }
         pw.println(")" + " " ); 
        
         
      } while ((entry = acl.getNextEntry(entry)) != null);
     
     
 } catch(Exception e) {
 e.printStackTrace();
    }
 }
} 
  
 
Dig Deeper on Java for Lotus Notes Domino