Display Customized Message
Display Customized Message in place of "No Document Found" in embedded view using Java Script.
Looking for something else?
You Can View User Feedback To This Tip
Display Customized message (In other Languages too) in place of "No Document Found" in Embedded Views
If you don't want to use @dbcolumn as it has a great impact on the server performance for the large databases . Here is a different way using Java Script:


Download this free guide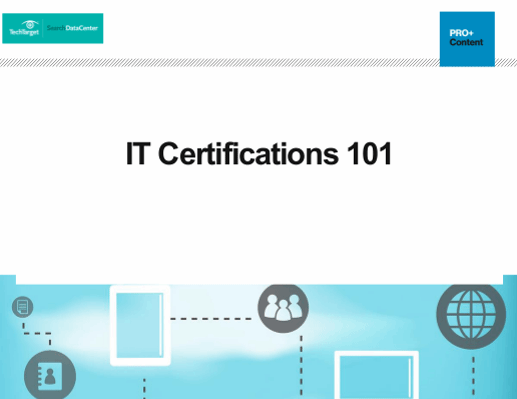 Download: IT certifications that stand out
Are you looking to advance your career? Expand your knowledge? Boost your credibility? Our editors put together this complimentary 19-page guide on everything you need to know about obtaining an IT certification—with special attention given to cloud and desktop certifications.
By submitting your email address, you agree to receive emails regarding relevant topic offers from TechTarget and its partners. You can withdraw your consent at any time. Contact TechTarget at 275 Grove Street, Newton, MA.
You also agree that your personal information may be transferred and processed in the United States, and that you have read and agree to the Terms of Use and the Privacy Policy.


 Create an embedded view within a DIV Tag on your form as shown here: <div id="view"> ------> Mark it as pass thru HTML Your embedded View (Note: Do not select embedded view as Pass Thru HTML) </div> ------> Mark it as pass thru HTML Create the customized message within DIV Tag which you want to display when there is no document in the view as shown here: <div id="msg"> ---------> Mark it as pass Thru HTML Customized message (Note: This line is not pass thru HTML) </div> ----> Mark it as pass Thru HTML Put the following code In JS Header : function HideView() { var tableTags = document.all.tags('tr') ; if (tableTags.length==0) { document.all.msg.style.visibility="visible"; document.all.view.style.visibility="hidden"; } else { document.all.msg.style.visibility="hidden"; document.all.view.style.visibility="visible"; } Put the following code in On Load Event: HideView()

Maybe you have designed your $$ViewTemplate as follows: At first you have a table witch contains your own actions (for example some designed buttons). After this table, you have your embedded view (displayed as Java Applet). In this case, you could use the following code (we use JavaScript and CSS):


 Design your $$ViewTemplate as follows: - Table with your actions Put these lines under your table: <DIV ID="vwEmbed"><P> --> Mark it as pass thru HTML Your embedded view (displayed as java-applet) --> Do not mark as pass thru HTML !! </P></DIV> <DIV ID="msg">Sorry. No documents found.</DIV> Put the following code In JS Header : function cstNDFMsg() { var chkH = document.all.tags('h2') ; if (chkH.length==1) { document.all.msg.style.visibility="visible"; document.all.vwEmbed.style.visibility="hidden"; } else { document.all.msg.style.visibility="hidden"; document.all.vwEmbed.style.visibility="visible"; } } Put the following code in On Load Event: cstNDFMsg() Put the following code in the HTML HEAD Content: "<STYLE TYPE="text/css">"+ "/* P APPLET is used to resize the ViewTemplate */"+ "p applet {width:100%;height:90%;}"+ "/* H2 is used by Domino for displaying the 'No Documents found' message */"+ "h2 { font: normal Tahoma,Arial,Helvetica,sans-serif 8pt #aa0000; text-align:center; }"+ "/* Customized 'No Document found' message */"+ "#msg {padding-top:5pt;text-align:center;height:40px;font-family:Tahoma,Arial; font-size:16pt;font-weight:bold;border-style:solid; border-width:1px;border-color:#000000; background-color:#ffffff;color:#aa0000;}"+ "</STYLE>"


You could play with the stylesheet to get your own NO DOCUMENTS FOUND-Style.

—Christian Weiss
Dig Deeper on Domino Resources - Part 3