Looking for something else?
Here's a very simple tip that has saved our team a lot of time and aggrevation.
To display information on an as-needed basis, we use many hide formulas. In
this way, we dynamically reveal fields, sections and layout regions based on a
user's answers "thus far". This in turn creates an interview of sorts which
can lead to many different and complex paths. As you can imagine, writing hide
formulas then becomes tricky. It is often hard to even think in terms of when
you want something hidden let alone code for it.

Then it dawned on me, why not write the hide formula in terms of when you want
the element shown. Then, surround the entire statement with the NOT operator
"!". It works and its much easier to implement and maintain.
Here's a working example:

!(
app_type_sel = "undetermined" &
gp_comm1 = "No" &
gp_comm2 = "No" &
( und14 = "No" |
( und1 = "Yes" & und9 = "No" ) ) )

Download this free guide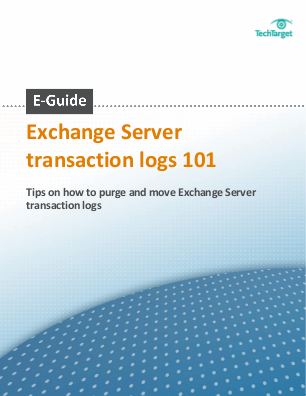 Download this strategic guide on moving Exchange Server transaction logs
Brush up on how log files have changed in Exchange to protect your setup against disaster, discover how to effectively purge transaction logs, and learn how to free up some of the disk space transaction logs have taken up on your drive.
By submitting your email address, you agree to receive emails regarding relevant topic offers from TechTarget and its partners. You can withdraw your consent at any time. Contact TechTarget at 275 Grove Street, Newton, MA.
You also agree that your personal information may be transferred and processed in the United States, and that you have read and agree to the Terms of Use and the Privacy Policy.

Dig Deeper on Domino Resources - Part 4