Filling in multiple fields without using a computed field
Filling in multiple fields without using a computed field or a field's Input Translation event
You Can View User Feedback To This Tip
There has been many times that I want the user to select an item from a drop down list and have multiple fields update according the choice the user made. The users usually want to be able to make changes to those fields if they need to. So, I have come up a solution using a button.


Download this free guide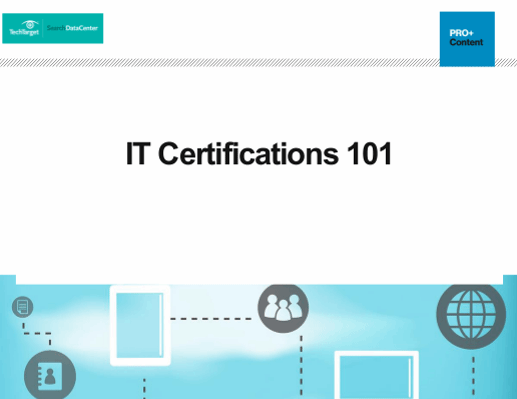 Download: IT certifications that stand out
Are you looking to advance your career? Expand your knowledge? Boost your credibility? Our editors put together this complimentary 19-page guide on everything you need to know about obtaining an IT certification—with special attention given to cloud and desktop certifications.
By submitting your personal information, you agree that TechTarget and its partners may contact you regarding relevant content, products and special offers.
You also agree that your personal information may be transferred and processed in the United States, and that you have read and agree to the Terms of Use and the Privacy Policy.

All of the following formula goes under the Click event of the button.
I create a button that assigns a @DbColumn function or two to a variable, depending on what I want the user to see in the drop down list. If I use more than one @DbColumn I create another variable that appends the results of my @DbColumn functions.
See below for an example:

ALPI := "85256A56:00663314";
p1 := @DbColumn( "" : "NoCache" ; ALPI ; "By Part Number" ; 1 );
p2 := @DbColumn( "" : "NoCache" ; ALPI ; "By Part Number" ; 2 );
p3 := p1 + " - " + p2;

I then use this variable in @Prompt function, which I assign to another variable. 
Example of the @Prompt function:
choice := @Prompt([OKCANCELLIST]; "Part Number"; "Please select an Part Number."; "";p3);

If I am using more than one @DbColumn, I use the @Left statement to pull the first item from the selection. 
Example: 
part := @Left(choice;" - ");
FIELD IMKEY := part;

Now I will use the part variable in a @DbLookup function that find the information I have set up in the lookup column in a previously created view, this column will have several fields appended together, separated by a special character such as "Y".
The view column formula should look something like below:


IMKEY+"Y"+Description+"Y"+P_C+"Y"+LEADTIME+"Y"+@Text(UnitPrice)+"Y"+Type+"Y"+Catalog

Example of the @DbLookup function:
lookup := @DbLookup("":"NoCache";ALPI;"By Part Number";part;7);

Once I have the lookup variable set I can now use @Word to populate the fields.
Example of populating the fields:
FIELD Desc := @Word(lookup;"Y";2);
FIELD UnitPrice := @Word(lookup;"Y";5);
FIELD LEADTIME := @Word(lookup;"Y";4);
FIELD Catalog := @Word(lookup;"Y";6);

There has been many times that I want the user to select an item from a drop down list and have multiple fields update according to the choice the user made. The users usually want to be able to make changes to those fields if they need to. So, I have come up a solution using a button.

Greg used "Y" as a delimiter for parsing a word string in his example. This shouldn't be used because if a "Y" occurs in the description field, it will mess up the whole parsing process and he will end up loading wrong information in the fields. I have found that using the "~" symbol is the best because it is very rarely used anywhere else. In the code below, I have substituted the "Y" with a "~". I haven't changed any of his other code and have not actually tested it.

All of the following formula goes under the Click event of the button.

I created a button that assigns a @DbColumn function or two to a variable, depending on what I want the user to see in the drop down list. If I use more than one @DbColumn, I create another variable that appends the results of my @DbColumn functions.

See below for an example:

ALPI := "85256A56:00663314";
p1 := @DbColumn( "" : "NoCache" ; ALPI ; "By Part Number" ; 1 );
p2 := @DbColumn( "" : "NoCache" ; ALPI ; "By Part Number" ; 2 );
p3 := p1 + " - " + p2; 

I then use this variable in @Prompt function, which I assign to another variable.
Example of the @Prompt function:
choice := @Prompt([OKCANCELLIST]; "Part Number"; "Please select an Part Number."; "";p3);

If I am using more than one @DbColumn, I use the @Left statement to pull the first item from the selection.
Example:
part := @Left(choice;" - ");
FIELD IMKEY := part;

Now I will use the part variable in a @DbLookup function that find the information I have set up in the lookup column in a previously created view, this column will have several fields appended together, separated by a special character such as "~".

The view column formula should look something like below:

IMKEY+"~"+Description+"~"+P_C+"~"+LEADTIME+"~"+@Text(UnitPrice)+"~"+Type+"~"+Catalog

Example of the @DbLookup function:
lookup := @DbLookup("":"NoCache";ALPI;"By Part Number";part;7);

Once I have the lookup variable set, I can now use @Word to populate the fields.
Example of populating the fields:
FIELD Desc := @Word(lookup;"~";2);
FIELD UnitPrice := @Word(lookup;"~";5);
FIELD LEADTIME := @Word(lookup;"~";4);
FIELD Catalog := @Word(lookup;"~";6); 

— Steve Cooper
Dig Deeper on Domino Resources - Part 6