Find Notes directory both V4 , R5 and R6 (app dir)
Get the App path for Notes in V4 & R5 & R6
Looking for something else?
Someone asked me how to get the App path for Notes in V4 & R5 & R6, as in v4 registry queries can't be handled by formulas I had to use Windows API to do so.

Download this free guide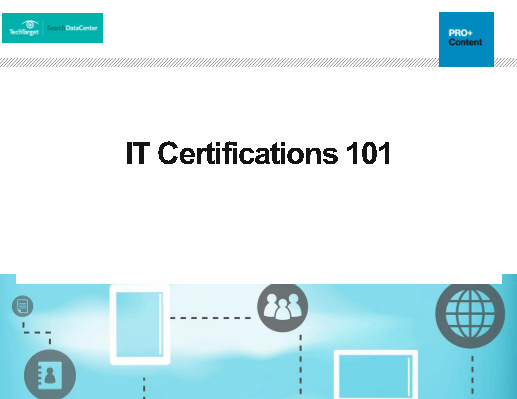 Download: IT Certifications 101
Inside this exclusive essential guide, our independent experts break down which IT certifications are worth your time and effort, and how to get started obtaining them to further your career— including specific certifications that any cloud or desktop pro should seriously consider.
By submitting your email address, you agree to receive emails regarding relevant topic offers from TechTarget and its partners. You can withdraw your consent at any time. Contact TechTarget at 275 Grove Street, Newton, MA.
You also agree that your personal information may be transferred and processed in the United States, and that you have read and agree to the Terms of Use and the Privacy Policy.


'Paste in Declaration of a form button
Type FILETIME
	dwLowDateTime As Long
	dwHighDateTime As Long
End Type

Declare Function RegOpenKey Lib "advapi32.dll" Alias "RegOpenKeyA" (Byval hKey 
As Long, Byval lpSubKey As String, phkResult As Long) As Long

Declare Function RegOpenKeyEx Lib "advapi32.dll" Alias "RegOpenKeyExA" (Byval 
hKey As Long, Byval lpSubKey As String, Byval ulOptions As Long, Byval 
samDesired As Long, phkResult As Long) As Long
Declare Function RegCloseKey Lib "advapi32.dll" (Byval hKey As Long) As Long

Declare Function RegQueryValueEx Lib "advapi32.dll" Alias "RegQueryValueExA" 
(Byval hKey As Long, Byval lpValueName As String, Byval lpReserved As Long,
lpType As Long, Byval lpData As String, lpcbData As Long) As Long

Declare Function RegEnumKey Lib "advapi32.dll" Alias "RegEnumKeyA" (Byval hKey
As Long, Byval dwIndex As Long, Byval lpname As String, Byval cbName As Long) As Long

Declare Function RegEnumKeyEx Lib "advapi32.dll" Alias "RegEnumKeyExA" (Byval
 hKey As Long, Byval dwIndex As Long, Byval lpname As String, lpcbName As Long, 
Byval lpReserved As Long, Byval lpClass As String,
 lpcbClass As Long, lpftLastWriteTime As FILETIME) As Long

Declare Function RegSetValueEx& Lib "advapi32.dll" Alias "RegSetValueExA" _

(Byval hKey As Long, Byval lpValueName As String, Byval Reserved As Long, Byval _
dwType As Long, Byval lpData As String, Byval cbData As Long)

Declare Function RegCreateKey& Lib "advapi32.dll" Alias "RegCreateKeyA" (Byval _
hKey
 As Long, Byval lpSubKey As String, phkResult As Long)




'-- Constant Definitions for WIN32API
Const HKEY_CLASSES_ROOT = &H80000000
Const HKEY_CURRENT_USER = &H80000001
Const HKEY_LOCAL_MACHINE = &H80000002
Const HKEY_USERS = &H80000003
Const HKEY_PERFORMANCE_DATA = &H80000004

Const SYNCHRONIZE = &H100000
Const STANDARD_RIGHTS_READ = &H20000
Const STANDARD_RIGHTS_WRITE = &H20000
Const STANDARD_RIGHTS_EXECUTE = &H20000
Const STANDARD_RIGHTS_REQUIRED = &HF0000
Const STANDARD_RIGHTS_ALL = &H1F0000
Const KEY_QUERY_VALUE = &H1
Const KEY_SET_VALUE = &H2
Const KEY_CREATE_SUB_KEY = &H4
Const KEY_ENUMERATE_SUB_KEYS = &H8
Const KEY_NOTIFY = &H10
Const KEY_CREATE_LINK = &H20
Const KEY_READ = ((STANDARD_RIGHTS_READ Or KEY_QUERY_VALUE Or 
KEY_ENUMERATE_SUB_KEYS Or KEY_NOTIFY) And (Not SYNCHRONIZE))

Const KEY_WRITE = ((STANDARD_RIGHTS_WRITE Or KEY_SET_VALUE Or 
KEY_CREATE_SUB_KEY) And (Not SYNCHRONIZE))

Const KEY_EXECUTE = (KEY_READ)
Const KEY_ALL_ACCESS = ((STANDARD_RIGHTS_ALL Or KEY_QUERY_VALUE Or 
KEY_SET_VALUE Or KEY_CREATE_SUB_KEY Or KEY_ENUMERATE_SUB_KEYS Or 
KEY_NOTIFY Or KEY_CREATE_LINK) And (Not SYNCHRONIZE))
Const ERROR_SUCCESS = 0&

' Reg Data Types...
Const REG_NONE = 0                       ' No value type
Const REG_SZ = 1                         ' Unicode nul terminated string
Const REG_EXPAND_SZ = 2                  ' Unicode nul terminated string
Const REG_BINARY = 3                     ' Free form binary
Const REG_DWORD = 4                      ' 32-bit number
Const REG_DWORD_LITTLE_ENDIAN = 4        ' 32-bit number (same as REG_DWORD)
Const REG_DWORD_BIG_ENDIAN = 5           ' 32-bit number
Const REG_LINK = 6                       ' Symbolic Link (unicode)
Const REG_MULTI_SZ = 7                   ' Multiple Unicode strings


'Paste in the form button click event


	'Test if Notes R5?'
	Dim res As Variant
	Dim s As New notessession
	Dim db As notesdatabase
	Set db = s.currentdatabase
	Dim doc As notesdocument
	Set doc = New notesdocument(db)
 'Need a doc for evaluate to work
	Dim qry As String
	qry = {@version}
	res = Evaluate(qry,doc)
	If Cint(res(0)) > 166 Then  'rnext R6
		qry = {@RegQueryValue("HKEY_LOCAL_MACHINE"; "SOFTWARELotusNotes6.0";
"Path");}
		res = Evaluate(qry,doc)
	Elseif Cint(res(0)) > 147 Then 'R5
		qry = {@RegQueryValue("HKEY_LOCAL_MACHINE"; "SOFTWARELotusNotes5.0";
"Path");}
		res = Evaluate(qry,doc)
	Else  'V4 or Less
		Dim keyhandle As Long
		KeyName$ = "SOFTWARELotusNotes4.0"
		res3& = RegOpenKeyEx(HKEY_LOCAL_MACHINE, KeyName$ , 0, 
KEY_ALL_ACCESS,keyhandle)
		If res3& = ERROR_SUCCESS Then
			Dim Ret_Type As Long
			Dim lpFileName As String
			Dim lpReturnedString As String*127
			Dim retSize As Long
			retSize = 126
			res4& = RegQueryValueEx( keyhandle, "Path", 0,
 Ret_Type,lpReturnedString, retSize )
			If res4& = ERROR_SUCCESS Then
				Res(0) = Left$(lpReturnedString, retSize-1)
			End If
		End If
		Call RegCloseKey(keyhandle)
		
	End If
	
	
 'We have the Notes Path
	Print res(0)
	
'End Button Form Code

Dig Deeper on Lotus Notes Domino Administration Tools