Problem solve
Get help with specific problems with your technologies, process and projects.
Generate combobox >64k on Web
Populate fields on a Web form.
Looking for something else?
To populate a field on a Web form, you call an agent which displays a combobox in a popup-window where you can select a view-entry from a view of unlimited size.
The agent is reusable because you pass him variables for the view to search and the field to populate.
In the given example I use the following elements:
View 'Aufnr'
Field 'Aufnr_'
Agent 'GenerateDialog'

Download this free guide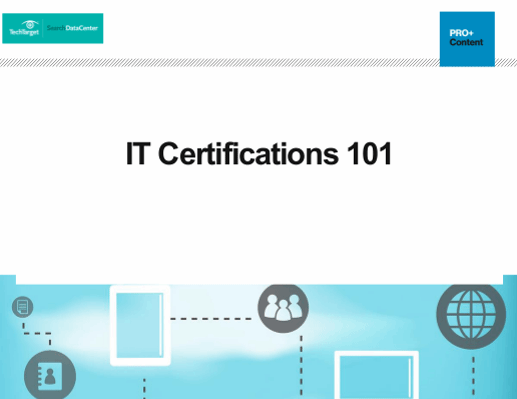 Download: IT certifications that stand out
Are you looking to advance your career? Expand your knowledge? Boost your credibility? Our editors put together this complimentary 19-page guide on everything you need to know about obtaining an IT certification—with special attention given to cloud and desktop certifications.
By submitting your personal information, you agree that TechTarget and its partners may contact you regarding relevant content, products and special offers.
You also agree that your personal information may be transferred and processed in the United States, and that you have read and agree to the Terms of Use and the Privacy Policy.
On the form use a button with Javascript: 
var pathname = window.location.pathname);
url=pathname.substring(0,(pathname.lastIndexOf(".nsf")+5))+"GenerateDialog?OpenAgent&View=Aufnr&Field=Aufnr_";
window.open(url,"GenerateDialog","width=480,height=40,left=200,top=300");

Then create a LotusScript-Agent (manually from agent list, Run Once):
Sub Initialize
	Dim session As New NotesSession
	Dim db As NotesDatabase
	Dim view As NotesView
	Dim vc As NotesViewEntryCollection
	Dim entry As NotesViewEntry
	Dim doc As NotesDocument
	Dim strVIEW,strFIELD As String
	Dim querystring As String
	Dim Params List As String
	Dim i As Integer
	
	Set db = session.CurrentDatabase
	Set doc = session.DocumentContext
	
' pull the query_string from the DocumentContext which represents an instance of this agent
	querystring=doc.query_string(0)
	i = Instr(querystring, "&" )
	Do While i>0
		querystring = Mid(querystring, i+1)
		i=Instr(querystring,"=")
		If i>0 Then 
' Get the Variable Name
			varname = Left(querystring,i-1)
		Else 
			Exit Do 
		End If
		querystring=Mid(querystring, i+1)
		i=Instr(querystring,"&") 
		If i>0 Then 
' Get the Value
			value = Left(querystring, i-1) 
		Else 
			value=querystring
		End If
		
' Save the Parameter in the list
		Params(varname)=value
	Loop
	
	strVIEW=Params("View")
	strFIELD=Params("Field")
	Set view = db.GetView(strVIEW)
	Set vc = view.AllEntries
	
' Generate the HTML-Doc
	Print "Content-Type: text/html" 
	Print "" 
	Print "<HTML><HEAD>"
	Print "<SCRIPT LANGUAGE=""JavaScript"">"
	Print "<!--"
	Print "function CheckSelection() {"
	Print "var frm=window.document._GenerateDialog;"
	Print "for(i=0;i<frm.Sel.length;++i)"
	Print "if(frm.Sel.options[i].selected == true)"
	Print "frmMain."+strFIELD+".value=frm.Sel.options[i].text"
	Print"self.close();"
	Print "} // -->"
	Print "</SCRIPT>"
	Print "<TITLE>Bitte wahlen Sie einen Eintrag</TITLE></HEAD>"
	Print "<BODY BGCOLOR=""DAFBFE"" onLoad=""frmMain = window.opener.document.forms[0]"">"
	Print "<FORM METHOD=post NAME=""_GenerateDialog"">"
	Print "<BR>"
	Print "<CENTER>"
' Fill in the Options 	
	Print "<SELECT NAME=""Sel"" onChange=""CheckSelection()"">"
	Print "<OPTION>----- Please select -----<SELECTED>"
	For i = 1 To vc.count
		Set entry=vc.GetNthEntry(i)
		Print "<OPTION>" + Cstr(entry.ColumnValues(1))
	Next
	Print "</SELECT><BR>"
	Print "</BODY></FORM></HTML>"
End Sub
Dig Deeper on Domino Resources - Part 8