Group roles on the Web
This tip helps you check roles for groups.
Looking for something else?
The core of our parts website is created by Domino web agents. These agents are written in lotusscript and Several of the items are shown or hidden base on user roles.

Download this free guide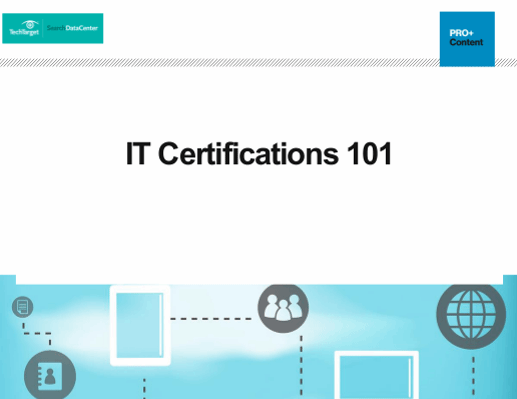 Download: IT certifications that stand out
Are you looking to advance your career? Expand your knowledge? Boost your credibility? Our editors put together this complimentary 19-page guide on everything you need to know about obtaining an IT certification—with special attention given to cloud and desktop certifications.
By submitting your email address, you agree to receive emails regarding relevant topic offers from TechTarget and its partners. You can withdraw your consent at any time. Contact TechTarget at 275 Grove Street, Newton, MA.
You also agree that your personal information may be transferred and processed in the United States, and that you have read and agree to the Terms of Use and the Privacy Policy.

Since there wasn't a function capable of checking roles for groups I wrote verifyUserRole. You pass in the Role, Session, and Canonical User name and it returns true or false.
As a test copy this code into an agent and call it via url from your web browser.
Sub Initialize
 
 Dim s As New NotesSession
 Dim db As NotesDatabase
 Dim acl As NotesACL
 Dim entry As NotesACLEntry
 Dim doc As notesdocument
 Dim nn As notesname
 Set doc = s.documentcontext
 Set nn = New notesname(doc.remote_user(0))
 role$ = "[com]"
 roleIsEnabled = verifyUserRole (role$, s, nn.Canonical)
 If roleIsEnabled Then
  Print role$ & " is enabled for user " & nn.Abbreviated
 Else
  Print role$ & " isn't enabled for user " & nn.Abbreviated
 End If
 
End Sub

Function verifyUserRole (role As String, s As NotesSession, user_Name As String) As Variant
 
 Dim acl As NotesACL 
 Dim entry As NotesACLEntry
 Dim currdb As NotesDatabase 
 Dim GroupsView As NotesView
 Dim groupdoc As NotesDocument
 Set currdb = s.CurrentDatabase
 Dim NAdb As New NotesDatabase(currdb.Server,"names.nsf")
 Set acl = currdb.ACL
 Set GroupsView = NAdb.GetView("Groups")
 roleIsEnabled = False
'Check to see if the user is listed directly in the ACL  
 Set entry = acl.GetEntry( user_Name )
 If Not entry Is Nothing Then
  If entry.Isroleenabled(role$) Then
   verifyUserRole = True
   '  print "User role" & role & " is enabled for " & user_Name
   Exit Function
  End If
 Else
  
'User is not listed get first entry in the ACL to look for groups
  Set entry = acl.GetFirstEntry 
  While Not entry Is Nothing 
   '  print "entry " & entry.name & " <br>"
   If entry.Isgroup Then
    '  print entry.name & " is a group<br>"
    If entry.IsRoleEnabled(role)Then
     '  print "The " & role & " role is enabled for " & user_Name & " in group " & entry.name & "<br>"
'Find group in the Address Book
     Set groupdoc = GroupsView.GetDocumentByKey(entry.name) 
     If Not groupdoc Is Nothing Then
'Roll through members and check for current user
      Forall names In groupdoc.members 
       If user_Name = names Then
        '  print "verified <br>"
        verifyUserRole =True 'role is enabled for user
        Exit Function
        Exit Forall
       End If
      End Forall
     End If
    End If
   End If
'Get next ACL entry
   Set entry = acl.GetNextEntry(entry)
  Wend
 End If
End Function

Dig Deeper on Lotus Notes Domino Administration Tools