Manage
Learn to apply best practices and optimize your operations.
How To Make IE as Notes Default Browser Through LotusScript
How set Internet Explorer as Notes Default Browser. Same code can be used to change different brower setting in location document.
This changes Browser settings for all location documents.
This is done in two steps,
First create a Button & Put below script, which will check for browser setting, if setting is not IE then sets to IE.
Second Create another button to Apply Changes you just made to the current Location document without Closing Notes.
You can check current Setting by this statement. @LocationGetInfo([WebRetriever])

'First Button Call it Make IE Default Notes Browser
Dim sess As New NotesSession
Dim db As New Notesdatabase("","names.nsf")
Dim doc As Notesdocument
'
Dim view As Notesview
Dim ChangeFlag As Integer

Download this free guide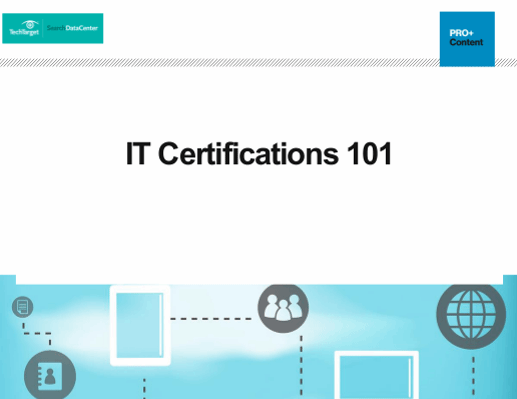 Download: IT certifications that stand out
Are you looking to advance your career? Expand your knowledge? Boost your credibility? Our editors put together this complimentary 19-page guide on everything you need to know about obtaining an IT certification—with special attention given to cloud and desktop certifications.
By submitting your personal information, you agree that TechTarget and its partners may contact you regarding relevant content, products and special offers.
You also agree that your personal information may be transferred and processed in the United States, and that you have read and agree to the Terms of Use and the Privacy Policy.
If Not(db.IsOpen) Then Call db.Open("","")
Set view=db.GetView("($Locations)")
Set doc=view.GetFirstDocument
ChangeFlag = 0
While Not(doc Is Nothing)
Print "Checking default browser for Location:
"+Ucase$(doc.Name(0))
If doc.WebRetriever(0)<>"2" Then
Print "Setting default browser to IE: "+Ucase$(doc.Name(0))
doc.WebRetriever="2"
Call doc.Computewithform(False,False)
Call doc.Save(True,True)
ChangeFlag = 1
End If
Set doc=view.Getnextdocument(doc)
Wend
Print ""
If ChangeFlag = 1 Then
Msgbox "At least 1 Location document was altered by this process.
In order for the change to take effect, click the [Apply] button, or exit
and re-start Notes."
Else
Msgbox "Your Browser settings were already correct. No Location Documents were changed."
End If
'Second Button Code Call It Apply Changes
@Command([SetCurrentLocation];"");
@If(@Prompt([YESNO];"Verify Browser Change";"We will now attemp to connect
to the Intranet using Internet Explorer. Do you want to proceed?") ;
@URLOpen(http://www.lotus411.com);"")
Dig Deeper on Domino Resources - Part 6