Manage
Learn to apply best practices and optimize your operations.
How to resolve the problem of planning in Lotus Notes
It is used to draw a planning of room reservations for a defined day.
Looking for something else?
This program is an Applet. It is used to draw a planning of room reservations for a defined day.
This Applet is not optimized. It has just a dimension instructive. This Applet uses the result of requests as well as the parameters of a mask "fiches" and also a view "resources." It is a French application but I have internationalized this version. The mask transmits like parameters to the Applet with the fields "day" and "scale." The "resources" view is only used to know the list of the rooms to display.

Download this free guide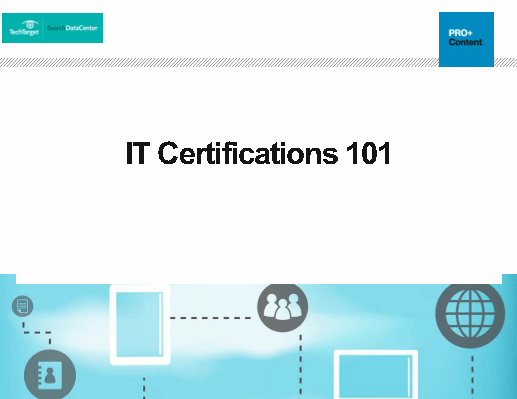 Download: IT Certifications 101
Inside this exclusive essential guide, our independent experts break down which IT certifications are worth your time and effort, and how to get started obtaining them to further your career— including specific certifications that any cloud or desktop pro should seriously consider.
By submitting your personal information, you agree that TechTarget and its partners may contact you regarding relevant content, products and special offers.
You also agree that your personal information may be transferred and processed in the United States, and that you have read and agree to the Terms of Use and the Privacy Policy.
To use it, compile this code with your Java compiler, create a new form "fiches." If you prefer another name, no problem, but don't forget to modify your code. Create an Applet object in this form and include these files, *.class, made by your Java compiler inside your Applet Objet. You can also update this program to manage human resources in a project.
*/

import lotus.domino.*;
import java.awt.*;
import java.text.SimpleDateFormat;
import java.applet.Applet;
import java.util.Vector;

public class Planning extends AppletBase {
   Session s = null;
   Database db = null;
   View vw = null;
   DocumentCollection dc = null;
   int debug = 0;

   Vector resa = new Vector();
   String paramDay;
   String[] room;
   int nbr_rooms;
   int appWidth = 0;
   int appHeight = 0;
   int timestart = 0;
   int timeend = 0;

   public void notesAppletInit() {
      paramDay = getParameter("paramDay");
      String paramScale = getParameter("paramScale");
      switch (Integer.parseInt(paramScale)) {
      case 1: timestart = 0; timeend = 24; break;
      case 2: timestart = 6; timeend = 22; break;
      case 3: timestart = 8; timeend = 20; break;
      }
      setLayout(null);
      appWidth = getSize().width;
      appHeight = getSize().height;
      if (debug!=0) System.out.println( "paramDay = " + paramDay + "nparamScale = " + paramScale + "ntaille = " + appHeight + "H x " + appWidth + "L" );
      
   }

   public void notesAppletStart() {
      int i;

      try {
         getDatabaseConnection();
      } catch(Exception e) {
         System.err.println("Error AppletStart. "+e);
      }
      try {
         ViewEntryCollection vec;
         try {
            vec = vw.getAllEntries();
            nbr_rooms = vec.getCount();
            if (debug!=0) System.out.println( "Nombre de rooms trouvees : " + nbr_rooms );
            room = new String[nbr_rooms];
         } catch(NotesException ne) {
            System.err.println("Echec lors de la recuperation des entrees. "+ne);
            throw ne;
         }
         if (debug!=0) System.out.println( "Recuperation des dates." );
         Document doc;
         for( i=0; i<nbr_rooms; i++ ) {
            doc = vw.getNthDocument(i+1);
            room[i] = doc.getItemValueString("room");

            if (debug!=0) System.out.println( room[i] + " -> " );
            try {
               String formula = "form="fiches" & paramDay=["+paramDay+"] & room=""+room[i]+""";
               dc = db.search(formula);
               int matches = dc.getCount();
               if (debug!=0) System.out.println( formula + " ok " + matches + " resultats." );
              
              Document searchdoc = dc.getFirstDocument();
              while (searchdoc != null) {
                 Vector ddeb = searchdoc.getItemValue("hour_s");
                 Vector dfin = searchdoc.getItemValue("hour_e");
                 DateTime dt1 = (DateTime)ddeb.elementAt(0);
                 DateTime dt2 = (DateTime)dfin.elementAt(0);
                 resa.addElement(new Reservations(i,dt1,dt2));
                 searchdoc = dc.getNextDocument(); 
              }

            } catch(NotesException ne) {
               System.err.println("err "+ne);
               throw ne;
            }
         }

       } catch(Exception e) {
          System.err.println("Echec lors du dessin composant. "+e);
      }
   }

   private Database getDatabaseConnection() throws Exception {
      if(s==null) {
         s = this.getSession();
         if (s == null) {
            throw new Exception("Impossible d'obtenir la session notes.");
         } else {
            if (debug!=0) System.out.println("Recuperation de la session reussie");
         }
      }
      if(db==null) {
         try {
            NotesAppletContext ap = getContext(s);
            db = ap.getDatabase();
            if (db == null) {
               throw new Exception("Impossible d'obtenir le db.");
            } 	
            if (debug!=0) System.out.println("Connection reussie");
         } catch(Exception e) {
            System.err.println("Echec de connection. "+e);
            e.printStackTrace(System.err);
         }
      }
      if(vw==null) {
         try {
            vw = db.getView("Ressources");
            if (vw == null) {
               throw new Exception("Impossible de recuperer la vue.");
            } else {
               if (debug!=0) System.out.println("Recuperation de la vue reussie");
            }
         } catch(NotesException ne) {
            System.err.println("Echec lors de l'initialisation de la vue. "+ne);
            throw ne;
          }
      }
      return db;
   }

   public void notesAppletStop() {
      if(db!=null) {
         try {
            db.recycle();
            s.recycle();         
         } catch(Exception e) {
            System.err.println("Echec lors de la fermeture de la connection. "+e);
            e.printStackTrace();
         } finally {
            s = null;
            db = null;
         }
      }
   }

   public String getAppletInfo() {
      return "Planning Thierry B. (10/7/2001)";
   }

   public void update(Graphics g) {
      paint(g);
   }

   public void paint( Graphics g ) {      
      super.paint(g);
      if (debug!=0) System.out.println("paint");

      int x_offset;
      int y_offset;
      int nbr_hours;
      int left_margin = 80;
      int top_margin = 40;
      double x_pos;
      int y_pos;
      double l_pos;
      int i;
      String t;
  
      try {

         nbr_hours = timeend-timestart;
         x_offset = (appWidth-left_margin)/nbr_hours;
         y_offset = 40;

         // I draw the background.

         g.setColor(Color.black);
         g.drawLine(0,20,appWidth,20);
         g.drawLine(left_margin,0,left_margin,(nbr_rooms*y_offset)+20);

         for( i=0; i<nbr_hours; i++ ) {
            x_pos = left_margin+(i*x_offset);
            if (i!=0) 
               g.setColor(Color.lightGray);
               g.drawLine((int)x_pos,10,(int)x_pos,(nbr_rooms*y_offset)+20);
	    t = String.valueOf(timestart+i)+"h";
            g.setColor(Color.black);
            g.drawString(t,(int)x_pos+5,10);
         }
         for( i=0; i<nbr_rooms; i++ ) {
            y_pos = top_margin+(i*y_offset);
            g.setColor(Color.red);
            g.drawString(room[i],0,y_pos+5);
            g.setColor(Color.black);
            g.drawLine(0,y_pos+20,appWidth,y_pos+20);    
         }

         // I draw the planning.
         int np = resa.size();
         for( i=0; i<np; i++ ) {
            Reservations r = (Reservations)resa.elementAt(i);
            SimpleDateFormat fmt = new SimpleDateFormat("HHmm");
            int dd = Integer.parseInt(fmt.format(r.datestart.toJavaDate()));
            int df = Integer.parseInt(fmt.format(r.dateend.toJavaDate()));
            int diff = (df-dd);
	    y_pos = top_margin+(r.indice*y_offset)-10;
            x_pos = left_margin+(double)((dd/100)*x_offset)-(timestart*x_offset);
            l_pos = (double)((diff/100)*x_offset);

            g.setColor(Color.orange);
            g.fillRect((int)x_pos,y_pos,(int)l_pos,20);
            g.setColor(Color.black);
            g.drawRect((int)x_pos,y_pos,(int)l_pos,20);
         }

      } catch(Exception e) {
         System.err.println("Traitement de chaine errone");
         e.printStackTrace();
      }
   }
}

class Reservations {
   int indice;
   DateTime datestart;
   DateTime dateend;

   public Reservations(int ind,DateTime dd,DateTime df) {
      indice = ind;
      datestart = dd;
      dateend = df;
   }
}
Dig Deeper on Lotus Notes Domino Administration Tools