Importing a CSV file into view
This tip shows you how to import a CSV file as tabular text.
Looking for something else?
This code enables you to import a CSV file as tabular text.
Note: You can only use a format file by selecting Tabular text as import. But the *.csv file won't be shown when Tabular text is selected. Select the file first (under Structured Text field type) then change the file type to Tabular text. Or you can type in the filename manually.

Download this free guide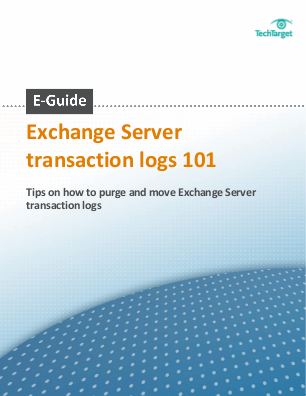 Download this strategic guide on moving Exchange Server transaction logs
Brush up on how log files have changed in Exchange to protect your setup against disaster, discover how to effectively purge transaction logs, and learn how to free up some of the disk space transaction logs have taken up on your drive.
By submitting your email address, you agree to receive emails regarding relevant topic offers from TechTarget and its partners. You can withdraw your consent at any time. Contact TechTarget at 275 Grove Street, Newton, MA.
You also agree that your personal information may be transferred and processed in the United States, and that you have read and agree to the Terms of Use and the Privacy Policy.


**********************************************
Sample view
"IPFROM","IPTO","COUNTRY_SHORT",
"COUNTRY_LONG"
number, number, text,text

***********************************************
Sample CSV file (*.csv)

"1052359840","1052359871","IE","IRELAND"
"1052359872","1052359935","IT","ITALY"
"1052359936","1052360735","ZA","SOUTH AFRICA"
"1052360736","1052360743","UK","UNITED KINGDOM"

***********************************************
The format file (*.col)

("): width 1
IPFrom: type number until '","';
IPTo: type number until '","';
CountryShort: type text until '","';
CountryLong: type text until '"'; 

Do you have comments on this tip? Let us know.
This tip was submitted to the SearchDomino.com tip exchange by member William Beh. Please let others know how useful it is via the rating scale below. Do you have a useful Notes/Domino tip or code to share? Submit it to our monthly tip contest and you could win a prize and a spot in our Hall of Fame.

Dig Deeper on Lotus Notes Domino Coding and Development