Manage
Learn to apply best practices and optimize your operations.
Lotus Putting Some Wind in its Wireless Sails
Looking for something else?
This is part one of a two-part series on Lotus' wireless offerings. This week we're taking a look at Lotus' Everyplace Quick Start.
The daily stream of wireless announcements coming out of Comdex last month (standards and protocols, Web-enabled devices, software, applications and services providers) make it clear that the wireless whirlwind has become something of a hurricane. Since the stakes to capture the mobile market are so high -- Gartner Group estimates that 40% of all e-commerce transactions will take place through a wireless device by 2004 -- you can be sure that Lotus is going to keep beating its wireless drum as well.

Download this free guide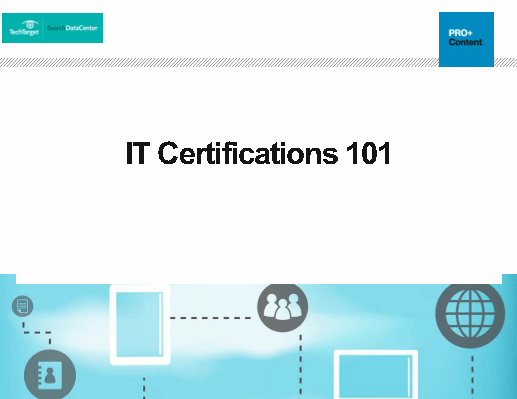 Download: IT Certifications 101
Inside this exclusive essential guide, our independent experts break down which IT certifications are worth your time and effort, and how to get started obtaining them to further your career— including specific certifications that any cloud or desktop pro should seriously consider.

By submitting your personal information, you agree that TechTarget and its partners may contact you regarding relevant content, products and special offers.

You also agree that your personal information may be transferred and processed in the United States, and that you have read and agree to the Terms of Use and the Privacy Policy.

It's no secret that Europe is the leader in embracing wireless and mobile communications, and that's where Lotus started with Domino Everyplace Quick Start, a bundle of software and services available from Lotus Professional Services or trained Lotus Business Partners, that provide the means for converting content for wireless devices without rewriting existing Notes and Domino applications.

Available since April in countries with GSM technology, the de facto wireless telephone standard in Europe, North American mobile enthusiasts can hope to see Domino Everyplace Quick Start by the middle of next year in a series of products that Lotus will roll out, according to Jim Pouliopoulos, senior marketing manager for Lotus Development's Messaging and Collaboration Group.

Currently, Lotus' North American customers can use Mobile Services for Domino (MSD), which is a product from Lotus that allows end users to access their Domino servers using the wireless networks and devices in use in North America. The functionality in MSD is similar to the functionality delivered by Domino Everyplace Quick Start. In July, Lotus shipped Mobile Notes Getting Started, a solution offered by LPS in North America similar to Domino Everyplace Quick Start.

Future offerings in the Domino Everyplace family will include the Domino Everyplace Sync Server permitting Mobile Notes users to synchronize data with the Domino server, and a set of tools to allow developers to use Domino Designer to create applications for WAP devices. Lotus is also expected to add support for Unix to Mobile Services for Domino (AIX marks the spot?), which currently runs under Windows NT.

Pouliopolous notes that many sales force applications would be "ideal candidates" for the forthcoming Everyplace offerings. Salespeople in the field, he explains, can use Mobile Notes on their handheld devices to access the databases they need, then go offline to work with the data, and synchronize the data back to the company's databases when they go back online.

"Anyone familiar with Domino Designer can go in and quickly create new mobile-phone applications or take existing applications down to the small devices," Pouliopoulos says.

One thing to bear in mind, he stresses, is that the Domino Everyplace suite is a combination of product and services. Since mobile and wireless implementation is new to most systems administrators, Lotus Professional Services offers solution bundles where LPS teams come in to get the first 20 users up and running and provide training for administrators so they can add users as they want.

In addition to a lengthy learning curve, security is foremost on administrators' mind when it comes to wireless technology. "We can't control the wireless, so we do what we can to ensure our own security," Pouliopoulos says.

Mobile Services for Domino is simply a proxy server that facilitates secure communications. MSD can be placed in front of or behind a firewall as the company sees fit. Information does not as a matter of course reside on the MSD server and only the information that a user requests during a session is piped across the wireless airwaves.

Currently, Lotus has 60 to 70 companies piloting Domino Everyplace Quickstart and a "handful" of U.S. companies behind the Mobile Notes Getting Started wheel.

Let's face it; there are hundreds of companies out there with wireless solutions, offerings, and promises. If you're feeling a bit well, wired by it all, don't despair. The links below should help you get grounded. And then, perhaps a fact-finding tour to visit wireless installations in Europe might be in order?


Lotus Mobile & Wireless Solutions home page
http://www.lotus.com/home.nsf/welcome/wireless

Domino goes wireless!
This March, 2000 article from DominoPower magazine takes a look at Mobile
Notes.
http://www.dominopower.com/issues/issue200003/mobile002.html

Lotus and the wireless data market: an interview with Stuart McRae
IT-analysis.com recently spoke with Lotus' McRae, senior product manager for
wireless solutions, in this Dec. article.
http://www.it-analysis.com/00-12-04-2.html

Mobile Services for Domino 1.0
DominoPower's May 2000 review gives you a thorough look at Mobile Services
and Wireless Domino Access.
http://www.dominopower.com/issues/issue200005/msd003.html

Making Sense of the Wireless Internet
At anywhereyougo.com Bill Gurley, general partner with Benchmark Capital,
gives you an overview of wireless' current infrastructure and then discusses
five important issues that he feels confront the business executive when
thinking about a wireless strategy.
http://www.anywhereyougo.com/ayg/ayg/wireless/Article.po?id=81542

Next up in our wireless overview, we'll take a look at IBM's WebSphere Everyplace.

Wendy Maxfield is a contributing editor based in Littleton, Mass.



Dig Deeper on Mobile and Wireless Development for Lotus Notes Domino