Looking for something else?
Everybody likes to input their phone numbers in a different way, right? This will take any format and convert it immediately to a (123) 456-7890 format. I would recommend that you also add the line source.gototop on your querysave event to ensure the script is processed before the file is saved.

Download this free guide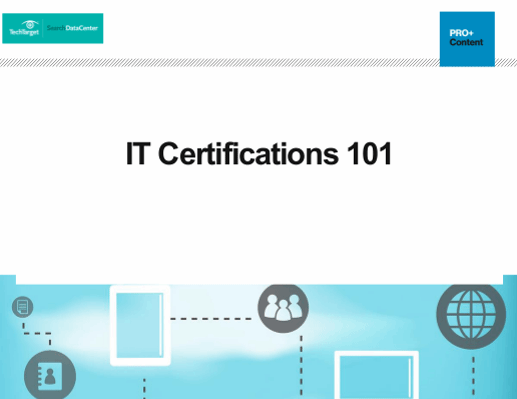 Download: IT certifications that stand out
Are you looking to advance your career? Expand your knowledge? Boost your credibility? Our editors put together this complimentary 19-page guide on everything you need to know about obtaining an IT certification—with special attention given to cloud and desktop certifications.
By submitting your email address, you agree to receive emails regarding relevant topic offers from TechTarget and its partners. You can withdraw your consent at any time. Contact TechTarget at 275 Grove Street, Newton, MA.
You also agree that your personal information may be transferred and processed in the United States, and that you have read and agree to the Terms of Use and the Privacy Policy.


Sub Exiting(Source As Field)
Dim ws As New notesuiworkspace
Dim doc As notesuidocument
Set doc = ws.currentdocument
Dim phone As String, message As String
Dim num As Double
Dim fieldname As String

fieldname = "emp_phone"  'Place the name of the field here

phone = doc.fieldgettext(fieldname)
On Error Goto clear_field
phone = Trim$(phone)
If phone = "" Then
Call doc.fieldsettext(fieldname,"")
Exit Sub
End If
If Cstr(phone) Like "[(]???[)][ ]???[-]????" Then
phone = Mid$(phone,2,3) & Mid$(phone,7,3) & Right(phone,4)
Goto correct
End If
If Cstr(phone) Like "???[-]???[-]????" Then
phone = Left$(phone,3) & Mid$(phone,5,3) & Right(phone,4)
Goto correct
End If
If Len(phone) = 10 Then
Goto correct
Else
message = "You must enter the phone number as 123-456-7890 or 1234567890."
Messagebox  message, 16, "Incorrect Entry"
Call doc.GotoField(fieldname )
Exit Sub
End If
correct:
num = Cdbl(phone)
phone =  "(" & Left$(phone,3) & ") " & Mid$(phone,4,3) & "-" & Right(phone,4)
Call doc.fieldsettext(fieldname,phone)

Exit Sub
clear_field:
message = "You must enter the phone number as 123-456-7890 or 1234567890."
Messagebox  message, 16, "Incorrect Entry"
Call doc.gotofield(fieldname)
Exit Sub
End Sub

Dig Deeper on Lotus Notes Domino Administration Tools