Protect your views from XML output
*?readviewentries* can reveal some documents to are trying to hide with a blank $viewtemplatedefault
Looking for something else?
$Defaultnav is just the beginning. *?readviewentries* can reveal some documents you might be trying to hide with a blank $viewtemplatedefault.

Someone pointed the $defaulnav use could allow anyone to query you view names in case you didn't have a $defaultnav view or you don't redirect users querying the $defaultnav of a view to some others page (using a blank $viewtemplatedefault won't help)

Download this free guide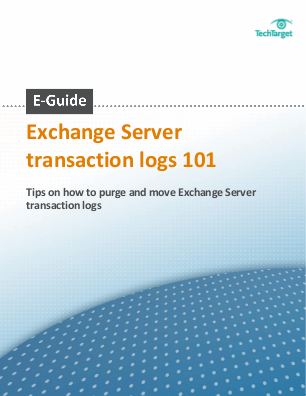 Download this strategic guide on moving Exchange Server transaction logs
Brush up on how log files have changed in Exchange to protect your setup against disaster, discover how to effectively purge transaction logs, and learn how to free up some of the disk space transaction logs have taken up on your drive.
By submitting your email address, you agree to receive emails regarding relevant topic offers from TechTarget and its partners. You can withdraw your consent at any time. Contact TechTarget at 275 Grove Street, Newton, MA.
You also agree that your personal information may be transferred and processed in the United States, and that you have read and agree to the Terms of Use and the Privacy Policy.

Well we $defaultnav you're able to get all the view names, now if you try to display the view directly the $defaultnav will be "triggered" and you'll see nothing, but what you can do to see all public documents is replace the


http://server/db/view?openview by
http://server/db/view?readviewentries

This will allow you to see all the precious notesid of all the documents in the view that you were trying to hide.
?readviewentries is a nice feature, but you don't want people to see all your public documents this way.
To prevent I suggest doing the same as for $defaultnav a URL redirect to some other page.
Create and URL redirect for all incoming
*?readviewentries* to somepage.htm
Dig Deeper on Domino Resources - Part 4