Read ID3-Tags from MP3 Files
This Content Component encountered an error

This code do a recursive search from the start directory for MP3-files. For each file, it extract the ID3-tag which contain information about title, artist, year of release, genre, album, etc., and put the data in a new document. The form for the document (called MP3) contain the following fields:
Title, Artist, Album, Year, Genre, Comment, Location : Text Created : Date, compute when composed using the formula @Now

Download this free guide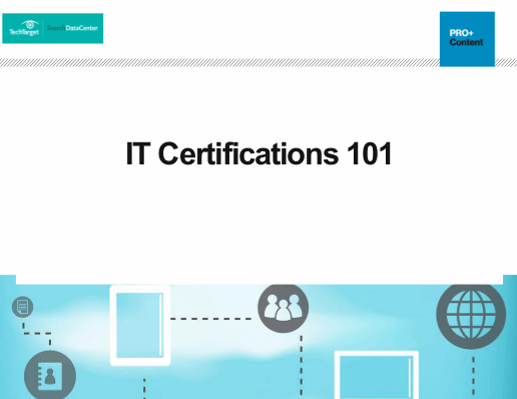 Download: IT certifications that stand out
Are you looking to advance your career? Expand your knowledge? Boost your credibility? Our editors put together this complimentary 19-page guide on everything you need to know about obtaining an IT certification—with special attention given to cloud and desktop certifications.
By submitting your personal information, you agree that TechTarget and its partners may contact you regarding relevant content, products and special offers.
You also agree that your personal information may be transferred and processed in the United States, and that you have read and agree to the Terms of Use and the Privacy Policy.
Change the content of the variable pathName$ to the top directory for your MP3 files.
Enjoy!
The agent contain the following:
----(Declarations)----
Public servername As String
Public basepath As String
---- Rest of code ----
Sub Initialize
Dim ses As New NotesSession
Dim db As NotesDatabase
Set db = ses.CurrentDatabase
pathName$ = "d:MP3"
basepath=pathname$
fileSpec$ = "*.mp3"
If Right$(pathName$, 1) <> "" Then pathName$ = pathName$ & ""
Call processDirectory(db, pathName$, fileSpec$)
Print "Finished Scanning"
End Sub
Sub processDirectory(db As NotesDatabase, pathName$, fileSpec$)
Dim doc As NotesDocument
Dim rtitem As NotesRichTextItem
Dim object As NotesEmbeddedObject
Dim fileList List As String
Dim importList List As String
Dim dirList List As String
Print "Scanning: " & pathName$
Chdir (pathName$)
fileName$ = Dir$(pathName$ & "*.*", 0)
Do While fileName$ <> ""
fileList(fileName$) = fileName$
fileName$ = Dir$()
Loop
fileName$ = Dir$(pathName$ & fileSpec$, 0)
Do While fileName$ <> ""
importList(fileName$) = fileName$
fileName$ = Dir$()
Loop
fileName$ = Dir$(pathName$ & "*", 16)
Do While fileName$ <> ""
If Left$(fileName$, 1) <> "." And Not Iselement(fileList(fileName$)) Then
dirList(fileName$) = fileName$
fileName$ = Dir$()
Loop
Forall i In importList
Dim MP3len As Long
Dim cnt As Long
Dim MP3filename As String
Dim MP3tag As String*3
Dim Title As String*30
Dim Artist As String*30
Dim Album As String*30
Dim ProdYear As String*4
Dim Genre As String
Dim Comment As String*30
Dim MP3head As String
Dim db2 As NotesDatabase
Dim session As New NotesSession
Dim col As NotesDocumentCollection
Dim DateTime As New NotesDateTime("1/1/99")
Set db2= session.currentdatabase
DirStr=Mid(Pathname$,Len(BasePath$),256) + i
Set col=db2.search(|Location="|+DirStr+i+|"|,DateTime,0)
MP3filename=PathName$+i
Print "Processing "+MP3filename
If col.Count = 0 Then
Open MP3filename For Binary As #1
MP3Len=Filelen(MP3filename)
Print "Reading MP3 tag from " + MP3filename
MP3Len=MP3Len-127
If MP3Len >1024 Then
Seek #1,MP3len
MP3head=Inputbp(128,#1)
End If
Close #1
MP3tag=Mid$(MP3head,1,3)
Title=Trim$(Mid(MP3head,4,30))
Artist=Trim$(Mid(MP3head,34,30))
Album=Trim$(Mid(MP3head,64,30))
ProdYear=Trim$(Mid(MP3head,94,4))
Comment=Trim$(Mid(MP3head,98,30))
Genre=Mid(MP3head,128,1)
Set doc = New NotesDocument(db2)
doc.Form="MP3"
DirStr=Mid(Pathname$,Len(BasePath$),256) + i
doc.Location=DirStr
If MP3tag="TAG" Then
Print "Getting ID3 for "+pathName$+i
doc.Title=Title
doc.Album=Album
doc.Artist=Artist
doc.Year=Prodyear
doc.Comment=Comment
doc.Genre=Cstr(Genre)
success = doc.ComputeWithForm(False, False)
End If
Call doc.Save(False,False)
End If
End Forall
Forall d In dirList
newPath$ = pathName$ & d
If Right$(newPath$, 1) <> "" Then newPath$ = newPath$ & ""
Call processDirectory(db, newPath$, fileSpec$)
End Forall
End Sub
Dig Deeper on Domino Resources - Part 2