Search a database using a customized form
Here's a LotusScript solution for searching your database using a customized Search form
Looking for something else?
Here's a LotusScript solution for searching your database using a
customized Search form (i.e. to search for values by certain fields
or a combination of fields.)

Download this free guide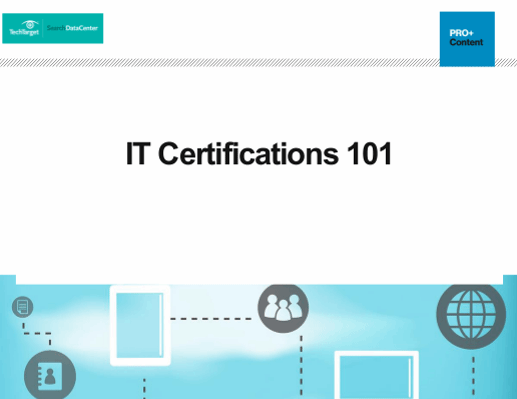 Download: IT certifications that stand out
Are you looking to advance your career? Expand your knowledge? Boost your credibility? Our editors put together this complimentary 19-page guide on everything you need to know about obtaining an IT certification—with special attention given to cloud and desktop certifications.
By submitting your personal information, you agree that TechTarget and its partners may contact you regarding relevant content, products and special offers.
You also agree that your personal information may be transferred and processed in the United States, and that you have read and agree to the Terms of Use and the Privacy Policy.

The script also displays the results in a 'private on first use' folder.
This script is placed in a button on the Search form. The
fieldnames in the search form are identical to the fieldnames in my
default "Bug" form.
The search form when closed 'disappears' into a hidden view, so it
acts like a search template.


Sub Search
Dim workspace As NotesUIWorkspace
Dim uidb As NotesUIDatabase
Dim session As  NotesSession
Dim db As NotesDatabase
Dim dc As NotesDocumentCollection
Dim view As NotesView
Dim doc As NotesDocument
Dim uidoc As NotesUIDocument
Dim searchFormula As String

	On Error Goto processError	

	Set workspace = New NotesUIWorkspace
	Set session = New NotesSession
	Set uidb = workspace.CurrentDatabase		
	Set uidoc = workspace.CurrentDocument
	Set db = session.CurrentDatabase
	
	Call uidoc.Refresh
	
	Call uidoc.Save	
	foldername1$ = "Results"
	
'Base formula.---------------------------------------------	
	searchFormula = "Form= ""Bug""" 	
'----------------------------------------------------------------
	
	'--------------search fields------------------------------------
	t_Type$ = uidoc.FieldGetText("Type")		
	t_EnterBy$ = uidoc.FieldGetText( "EnterBy" )
	t_DateEntered$ = uidoc.FieldGetText("DateEntered")
	t_DateEntered_1$ = uidoc.FieldGetText("DateEntered_1")
	t_Software$ = uidoc.FieldGetText("Software")
	t_RelatedHardware$ = uidoc.FieldGetText("RelatedHardware")
	t_RelatedOptions$ = uidoc.FieldGetText("RelatedOptions")
	t_Customer$ = uidoc.FieldGetText("Customer")
	t_BugTitle$ = uidoc.FieldGetText("BugTitle")
	t_Status$ = uidoc.FieldGetText("Status")
	t_QCOwner$ = uidoc.FieldGetText("QCOwner")
	t_FixOwner$ = uidoc.FieldGetText("FixOwner")
	t_DateClosed$ = uidoc.FieldGetText("DateClosed")
	t_DateClosed_1$ = uidoc.FieldGetText("DateClosed_1")	
	
	'-------------conditions-----------------------------------------
	
	If t_EnterBy$ <> "" Then
		t_EnterBy$ = " & @Contains(EnterBy;'" & t_EnterBy$ & "') "				
		searchFormula = searchFormula & t_EnterBy$
	Else
		'Do nothing		
	End If
	
	Select Case t_Type$
	Case "Pre-Release QC"  
		t_Type$ =" & Type = 'QC' "
		searchFormula = searchFormula & t_Type$
	Case "Customer (Post Release)"
		t_Type$ =" & Type = 'Customer' "
		searchFormula = searchFormula & t_Type$
	Case "Feature Request"
		t_Type$ =" & Type = 'Feature Request' "
		searchFormula = searchFormula & t_Type$
	End Select
	
	If t_DateEntered$ <> "" And t_DateEntered_1$ ="" Then

		t_DateEntered$ = " & DateEntered = [" & t_DateEntered$
 & "]"
		searchFormula = searchFormula & t_DateEntered$
	Elseif t_DateEntered$ <> "" And t_DateEntered_1$ <> "" Then
		t_DateEntered$ = " & DateEntered >= [" & 
t_DateEntered$ & "] & DateEntered <= [" & 
t_DateEntered_1$ & "]"
		searchFormula = searchFormula & t_DateEntered$		
	Elseif t_DateEntered$ = "" Then
				'Do nothing		
	End If
	
	
	If t_Software$ <> "" Then
		t_Software$ = " & @Contains(Software;'" & t_Software$ & "') "		
		searchFormula = searchFormula & t_Software$
	Else
		'Do nothing		
	End If
	
	If t_RelatedHardware$ <> "" Then
		t_RelatedHardware$ = " & @Contains(RelatedHardware;'" & 
t_RelatedHardware$ & "') "		
		searchFormula = searchFormula & t_RelatedHardware$
	Else
		'Do nothing		
	End If
	
	If t_RelatedOptions$ <> "" Then
		t_RelatedOptions$ = " & @Contains(RelatedOptions;'" & 
t_RelatedOptions$ & "') "		
		searchFormula = searchFormula & t_RelatedOptions$
	Else
		'Do nothing		
	End If
	
	If t_Customer$ <> "" Then
		t_Customer$ = " & @Contains(Customer;'" & t_Customer$ & "') "				
		searchFormula = searchFormula & t_Customer$
	Else
		'Do nothing		
	End If
	
	If t_BugTitle$ <> "" Then
		t_BugTitle$ = " & @Contains(BugTitle;'" & t_BugTitle$ & "') "						
		searchFormula = searchFormula & t_BugTitle$
	Else
		'Do nothing		
	End If
	
	If t_Status$ <> "" Then
		t_Status$ = " & @Contains(Status;'" & t_Status$ & "') "									
		searchFormula = searchFormula & t_Status$
	Else
		'Do nothing		
	End If
	
	If t_QCOwner$ <> "" Then
		t_QCOwner$ = " & @Contains(QCOwner;'" & t_QCOwner$ & "') "		
		searchFormula = searchFormula & t_QCOwner$
	Else
		'Do nothing		
	End If
	
	If t_FixOwner$ <> "" Then
		t_FixOwner$ = " & @Contains(FixOwner;'" & t_FixOwner$ & "') "				
		searchFormula = searchFormula & t_FixOwner$
	Else
		'Do nothing		
	End If
	
	If t_DateClosed$ <> "" And t_DateClosed_1$ ="" Then
		t_DateClosed$ = " & DateClosed = [" & t_DateClosed$ & "]"
		searchFormula = searchFormula & t_DateClosed$
	Elseif t_DateClosed$ <> "" And t_DateClosed_1$ <> "" Then
		t_DateClosed$ = " & DateClosed >= [" & t_DateClosed$
 & "] & DateClosed <= [" & t_DateClosed_1$ & "]"
		searchFormula = searchFormula & t_DateClosed$		
	Elseif t_DateClosed$ = "" Then
				'Do nothing		
	End If
'____________________________________________________________________
	
	Print "Searching..... " & searchFormula & "    " 
	Set dc = db.Search(searchFormula, Nothing, 0)
	
	If dc.Count <> 0 Then
		For i=1 To dc.Count
			Set doc = dc.GetNthDocument(i)
     '... downloading processing ...
			Call doc.PutInFolder( folderName1$ )
						doc.searchFormula = searchFormula
			Call doc.Save(True,False)
		Next
		
     'Send User to Results Folder
		Messagebox "Bugs Found: " & Cstr(dc.Count),, "Search Results"
		Call workspace.OpenFrameSet( "MainFS2" )		
		Call workspace.SetTargetFrame( "Right" )		
		Call uidb.OpenView( foldername1$ )	
	Else
		Messagebox "No Bugs Found"
	End If	
	Call uidoc.Close
	
	
	
	Exit Sub
processError:
'4412 captures Status field error.	
	If Err = 4412 Then
		Exit Sub
'4291 means no Private folder exists.		
	Elseif Err = 4291Then
		msg1$="You need to create a private (Results) folder before doing a Search."
		msg2$="Please click on the 'Results' folder to create it."
		Messagebox msg1$ & Chr(13) & msg2$ ,,"Error"
		Call uidoc.Close
		Exit Sub
	Else
		Messagebox "Error Msg: " & Error,,"Contact Admin" & "-" & "[" & Err & "]"
	End If
	
	Exit Sub	
End Sub

Dig Deeper on Domino Resources - Part 7