Sending Text File That Contains Notes Documents to a Host That Has Notes on Unix
Looking for something else?
Instead of doing a manual FTP each time it's required, here is a scheduled agent that runs everyday and FTPs a text file to a Notes server at another location that has Unix as the O.S. I have used a batch file which is created in Notes and which actually accesses the destination server & exports the text file there. The batch file and the text file are assumed to reside in the same directory.

Download this free guide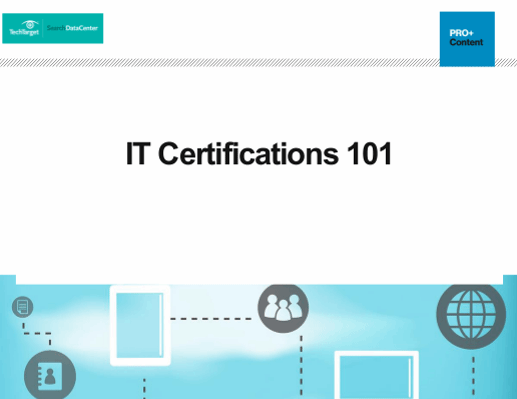 Download: IT certifications that stand out
Are you looking to advance your career? Expand your knowledge? Boost your credibility? Our editors put together this complimentary 19-page guide on everything you need to know about obtaining an IT certification—with special attention given to cloud and desktop certifications.
By submitting your email address, you agree to receive emails regarding relevant topic offers from TechTarget and its partners. You can withdraw your consent at any time. Contact TechTarget at 275 Grove Street, Newton, MA.
You also agree that your personal information may be transferred and processed in the United States, and that you have read and agree to the Terms of Use and the Privacy Policy.

'CONSTANTS
'IP address of the destn host
Const gFTPDestnHost$ = "xxx.xxx.xx.x"
'UserID required to log on at the destn
Const gUserID$ = "UserID"
'Password required to log on at the destn
Const gPassword$ = "password"
'Name of the file to be exported.
Const ExportFileName$ = "ExportFile.txt"
'Path where the text file resides
'Const gSourceFilePath$ = "/xx/yy"
'FTP executable
'Const gFTPProgram$ = "ftp"
Sub Initialize
'Declarations
Dim FTPBatchFileNum As Integer
Dim FTPBatchFileName As String
Dim TaskID As Integer
'Creating a batch file that contains all the FTP commands to FTP the "ExportFile.txt" to the destination server whose host name is indicated in the constant gFTPDestnHost$ above
FTPBatchFilenum% = Freefile()
FTPBatchFilename$ = gSourceFilePath$ & "/" &
"FTP.bat"
Open FTBatchFileName$ For Output As
FTPBatchFileNum%
'Writing FTP commands to the batch file
Print #FTPBatchFileNum% "open" & " " &
gFTPDestnHost$
Print #FTPBatchFileNum% "user" & " " &
gUserID$ & " " & gPassword$
Print #FTPBatchFileNum% "put" & " " &
gSourceFilePath$ & "/" & gExportFileName$
Print #FTPBatchFileNum% "bye"
Close #FTPBatchFileNum%
'Shell command used to execute the FTP commands in the FTPBatchFileName$ created above.
TaskID% = Shell(gFTPProgram$ & " -I -v -n < "
& FTPBatchFileName$ , 6)
Exit Sub
Dig Deeper on Domino Resources - Part 7