Showing elapsed time in web views without using Today
This tip describes the procedure for showing elapsed time in web views without using Today.
Looking for something else?

Download this free guide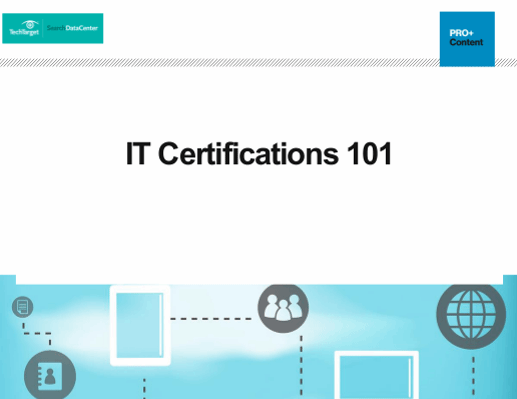 Download: IT certifications that stand out
Are you looking to advance your career? Expand your knowledge? Boost your credibility? Our editors put together this complimentary 19-page guide on everything you need to know about obtaining an IT certification—with special attention given to cloud and desktop certifications.
By submitting your email address, you agree to receive emails regarding relevant topic offers from TechTarget and its partners. You can withdraw your consent at any time. Contact TechTarget at 275 Grove Street, Newton, MA.
You also agree that your personal information may be transferred and processed in the United States, and that you have read and agree to the Terms of Use and the Privacy Policy.

If you use @today or @now function in view columns or selection formulas, it will result in noticable performance problem on server.
In Web environment, we have a powerful tool: javascript...
We will have a view with a field StartDateTime and we are going to show the time between now and StartDateTime.
Code is self-explanatory...
 <SCRIPT>
function showElapsed() {

// **************************************************************
//  Display elapsed time at the web client
//  (C) Serdar Basegmez
//  sbasegmez%yahoo.com   (anti-spam precaution :)))
// **************************************************************
// 1-->
// dateadjustment is a variable that needs to be computed at the top of form. It shows us the difference of server's now and browser's now. We
// avoid negative elapsed times with the variable. At the top of template of the view ($$View Template of XXX), place a computed-for-display 
// field with the following formula. This notation is used to avoid date format conflicts...
//
//    yr:=@Text(@Year(@Now));
//    mnt:=@Text(@Month(@Now)-1);
//    dy:=@Text(@Day(@Now));
//    hr:=@Text(@Hour(@Now));
//    mn:=@Text(@Minute(@Now));
//    sc:=@Text(@Second(@Now));
//    "[<SCRIPT>var dayAtServer=new Date("+yr+"," +mnt+ "," +dy+ "," + hr+ "," +mn + "," +sc+ "); 
//     var dateadjustment=((new Date())-dayAtServer)"+"</SCRIPT>]"

// 2 -->
// You should place a declaration in JS Header of template of the view:
//
// var dates=new Array();

// 3-->
// You should place a column in a view that has a formula: It creates div's with unique names. The code set inner html's of div's according to related
// member of dates array. You should beware of replication conflicts and response documents... I have excluding these documents in the view.
//
// ourdate:=StartDateTime;
// yr:=@Text(@Year(ourdate));
// mnt:=@Text(@Month(ourdate)-1);
// dy:=@Text(@Day(ourdate));
// hr:=@Text(@Hour(ourdate));
// mn:=@Text(@Minute(ourdate));
// sc:=@Text(@Second(ourdate));
// order:=@Text(@DocNumber(""));
//
// "[<div ID='ElapsedTime"+order+"'></DIV><SCRIPT>dates["+order+"]=new Date("+yr+"," +mnt+ "," +dy+ "," + hr+ "," +mn + "," +sc+ ");</SCRIPT>]"


var datenow=(new Date())-dateadjustment;  // computes date of the server.
var i=1;

while (dates[i]!=null)  // Loop until the last doc...
{
var elapsed=0;
elapsed=Math.floor((datenow-dates[i])/60000);  //compute elapsed time in minutes. This can be replaced... division by 1000 gives time in seconds.
showdt="";


if (elapsed>=1440) {
 showdt+=String(Math.floor(elapsed/1440))+"d:";   //compute # of days...
 elapsed=elapsed%1440;
}
if (elapsed>=60) {
 showdt+=String(Math.floor(elapsed/60))+"h:";   // compute # of hours
 elapsed=elapsed%60;
} 
if (elapsed!=0) {
 showdt+=String(Math.floor(elapsed))+"m";   //compute # of minutes
}

document.getElementById("ElapsedTime"+i).innerHTML = "<Center>"+showdt+"</Center>"; //place the element...
i++;
}

counter=setTimeout("showElapsed()",1000);  //I am using this command to refresh the elapsed times each second. I am not using it for large views.
}

</SCRIPT>

<SCRIPT>
showElapsed();   //initiate the function...
</SCRIPT>
  

Dig Deeper on Domino Resources - Part 4