Shows All Views in Excel Dynamically
Create an excel module and create 2 list boxs. Name it as mentioned in the script. Copy and paste this script to the module. It will go through all the database in your server (u can change to local or other server).

Download this free guide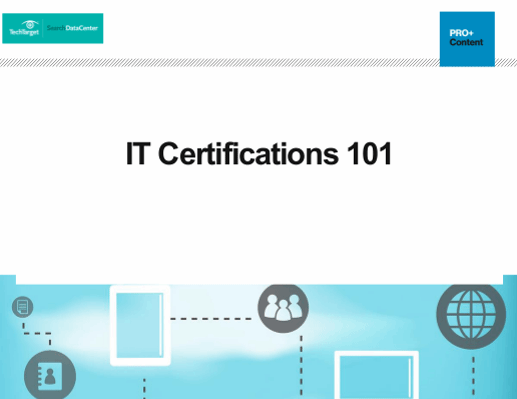 Download: IT certifications that stand out
Are you looking to advance your career? Expand your knowledge? Boost your credibility? Our editors put together this complimentary 19-page guide on everything you need to know about obtaining an IT certification—with special attention given to cloud and desktop certifications.
By submitting your email address, you agree to receive emails regarding relevant topic offers from TechTarget and its partners. You can withdraw your consent at any time. Contact TechTarget at 275 Grove Street, Newton, MA.
You also agree that your personal information may be transferred and processed in the United States, and that you have read and agree to the Terms of Use and the Privacy Policy.

It will list out all the views available in the database. Select any view and it will shows all the records with the title :). This is a shortcut for users rather than have to buy another product to do reporting like seagate or brio.
p/s i just copy and paste the code below, it seems scattered, rearrange it to make it work again. Another thing create a button to run "PopulateDB" sub first. Contact me if u have any enquiries :)
Code:
Sub Report()
Dim session As Object
Dim r As Integer
Dim db As Object
Dim view As Object
Dim doc As Object
Rview$ = Worksheets("Sheet1").DropDowns("Report
List").List(Worksheets("Sheet1").DropDowns("Report List").Value)
Dbase$ = Worksheets("Sheet1").DropDowns("Db
List").List(Worksheets("Sheet1").DropDowns("Db List").Value)
Set session = CreateObject("Notes.NotesSession")
Set db = session.GETDATABASE("AMMBNOTES", Dbase$)
Set view = db.getView(Rview$)
Set doc = view.GETFIRSTDOCUMENT
r = 1
On Error GoTo ErrRoutine
While Not doc Is Nothing
VC = doc.COLUMNVALUES
c = 1
For Each d In VC
Worksheets("Sheet1").Cells(r, c).Value = d
c = c + 1
Next
vr = r + 1
Set doc = view.GETNEXTDOCUMENT(doc)
Wend
Set doc = Nothing
Set view = Nothing
Set view = Nothing
Set db = Nothing
Set session = Nothing

Exit Sub
ErrRoutine:
If Err = 1005 Then Resume Next Else MsgBox Err
End Sub
Sub PopulateView()
Dim session As Object
Dim r As Integer
Dim db As Object
Dbase$ = Worksheets("Sheet1").DropDowns("Db
List").List(Worksheets("Sheet1").DropDowns("Db List").Value)
Worksheets("Sheet1").DropDowns("Report List").RemoveAllItems
Set session = CreateObject("Notes.NotesSession")
Set db = session.GETDATABASE("AMMBNOTES", Dbase$)
dbVIEW = db.VIEWS
r = 1
For Each view In dbVIEW
Worksheets("Sheet1").DropDowns("Report List").AddItem (view.Name)
r = r + 1
Next
Set dbVIEW = Nothing
Set db = Nothing
Set session = Nothing
End Sub
Sub PopulateDB()
Dim session As Object
Dim dbdir As Object
Dim db As Object
Worksheets("Sheet1").DropDowns("Db List").RemoveAllItems
Set session = CreateObject("Notes.NotesSession")
Set dbdir = session.getDbDirectory("AMMBNOTES")
Set db = dbdir.getFirstDatabase(1247)
While Not db Is Nothing
Worksheets("Sheet1").DropDowns("Db List").AddItem (db.filepath)
Set db = dbdir.getNextDatabase
Wend
Set dbdir = Nothing
Set session = Nothing
End Sub

Dig Deeper on Domino Resources - Part 6