Stupid Mistakes In Script!

Download this free guide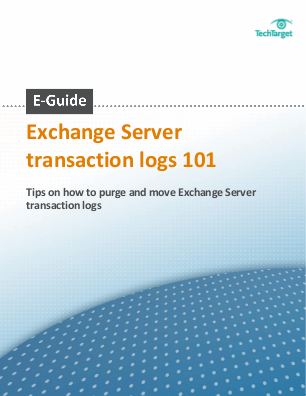 Download this strategic guide on moving Exchange Server transaction logs
Brush up on how log files have changed in Exchange to protect your setup against disaster, discover how to effectively purge transaction logs, and learn how to free up some of the disk space transaction logs have taken up on your drive.
By submitting your email address, you agree to receive emails regarding relevant topic offers from TechTarget and its partners. You can withdraw your consent at any time. Contact TechTarget at 275 Grove Street, Newton, MA.
You also agree that your personal information may be transferred and processed in the United States, and that you have read and agree to the Terms of Use and the Privacy Policy.

Quickie tip!

I've got a scheduled agent running on a server which kept on crashing with an
"Unknown Lotusscript Error"...

After adding debug routines etc. I found that the code was crashing while
DIMing the variables... couldn't work out what was wrong as the agent worked
fine when run manually until it hit me - the 1st line of the code read

Dim WS as New NotesUIWorkspace

As this isn't possible on the server the thing crashed straight away!! DUH

So next time you get an "UNKNOWN" error this may be it!! Why unknown?? No idea!

Dig Deeper on Domino Resources - Part 6