Manage
Learn to apply best practices and optimize your operations.
Table of view and action icons
Here is how to display a list of view and action icons available for use.
Looking for something else?
After designing a detailed Web-based status page, a client wanted to switch to using a single row of icons instead of several rows of text status messages. All the ones I picked, they didn't like, so I threw together a quick agent to let them pick them out. The result is a nice printed page to see all the view and action icons.

Download this free guide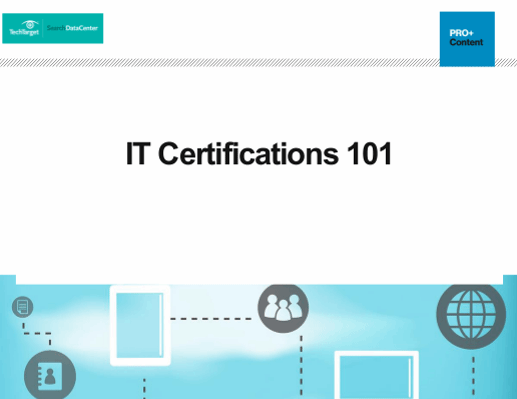 Download: IT certifications that stand out
Are you looking to advance your career? Expand your knowledge? Boost your credibility? Our editors put together this complimentary 19-page guide on everything you need to know about obtaining an IT certification—with special attention given to cloud and desktop certifications.
By submitting your personal information, you agree that TechTarget and its partners may contact you regarding relevant content, products and special offers.
You also agree that your personal information may be transferred and processed in the United States, and that you have read and agree to the Terms of Use and the Privacy Policy.
Sub Initialize
 Dim x As Integer
 Print |<table>|
 Print |  <tr valign=top>|
 Print |    <td>|
 Print |     <table border=1>|
 Print |       <tr>|
 Print |         <td colspan=10 align=center><font face="arial" size="-1">|
 Print |           <b>Action Icons</b><br>Web Usage:<br>|
 Print |           <img src="/icons/actn000.gif" width=21 height=21></font>|
 Print |         </td>|
 Print |       </tr>|
 'Loop thru the action icons...
 For x = 1 To 155
   If Right$(Cstr(x),1) = 1 Then Print |<tr>| 'Open row...
   Print |<td align=center>|
   Print |  <img src="/icons/actn|| & Format$(x,"000") & |.gif" width=21 height=21 vspace=3 hspace=4 border=0><br>|
   Print |  <font face="arial" size="-2">| & Format$(x,"000") & |</font>|
   Print |</td>|
   If Right$(Cstr(x),1) = 0 Then Print |</tr>| 'Close row...
 Next x
 Print |     </table>|
 Print |   </td>|
 Print |   <td>  </td>|
 Print |   <td>|
 Print |     <table border=1>|
 Print |       <tr>|
 Print |         <td colspan=10 align=center><font face="arial" size="-1">|
 Print |           <b>View Icons</b><br>Web Usage:<br>|
 Print |           <img src="/icons/vwicn000.gif" width=12 height=11></font>|
 Print |         </td>|
 Print |       </tr>|
 'Loop thru the view icons...
 For x = 1 To 176
   If Right$(Cstr(x),1) = 1 Then Print |<tr>| 'Open row...
   Print |<td align=center>|
   Print |  <img src="/icons/vwicn|| & Format$(x,"000") & |.gif" width=12 height=11 vspace=5 hspace=7 border=0><br>|
   Print |  <font face="arial" size="-2">| & Format$(x,"000") & |</font>|
   Print |</td>|
   If Right$(Cstr(x),1) = 0 Then Print |</tr>| 'Close row...
 Next x  
 Print |     </table>|
 Print |   </td>|
 Print | </tr>|
 Print |</table>|
End Sub
Dig Deeper on Domino Resources - Part 4