Manage
Learn to apply best practices and optimize your operations.
The ABC's of XML
Looking for something else?
THE ABC's ON XML
The Lotus 411 staff
Imagine a conference room occupied by a group of successful business executives who all have a significant contribution to make to a potentially huge business venture but they are restricted by the fact that each executive speaks a different language. Because they are all professionals, they each have their own personal translators, but any efforts at communication still prove to be cumbersome, expensive, and not to mention, frustrating. Nearly the same kind of phenomenon occurs with computer systems in that each system has its own "language." This, of course, makes it very costly and time- consuming to exchange valuable data, but with XML technology, all of these "language" barriers can be eliminated.

Download this free guide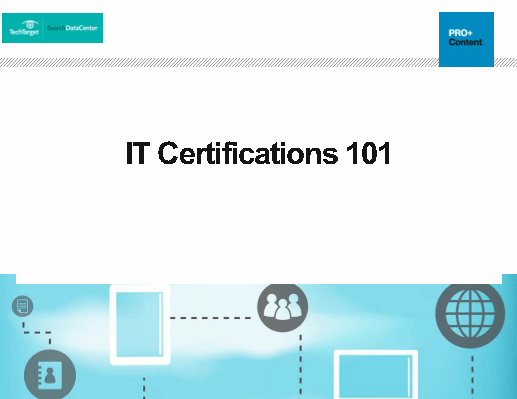 Download: IT Certifications 101
Inside this exclusive essential guide, our independent experts break down which IT certifications are worth your time and effort, and how to get started obtaining them to further your career— including specific certifications that any cloud or desktop pro should seriously consider.

By submitting your personal information, you agree that TechTarget and its partners may contact you regarding relevant content, products and special offers.

You also agree that your personal information may be transferred and processed in the United States, and that you have read and agree to the Terms of Use and the Privacy Policy.

What is XML?

XML, which stands for eXtensible Markup Language, is an industry standard way to describe the data used in business applications. It is more robust than HTML (Hypertext Markup Language) and easier to use than SGML (Standardized Generalized Markup Language). The reason XML is so powerful, particularly for e-business applications, is because it can be parsed and understood on a wide variety of platforms, including such diverse devices and systems as Web browsers, PDA's, proprietary clients, and database systems. Since an XML document includes the data and a description of what the data is all about - the metadata - developers can more easily write programs that exchange data between different systems, without having to know anything about either system's proprietary data formats. As a result, developers do not have to write arcane interfaces to even more obscure data sources. They can simply send and receive data in XML format.

What's so good about XML?

XML is simple to use. Because it is a text-based language that people can read and understand, XML is easy to use - which makes it easier to write code that understands data transmitted from a remote source, even when that source is a completely different application.

XML tags are more precise, meaningful, and extensible than HTML tags. Unlike HTML, which simply describes the layout and presentation of text data, XML is a meta language that can be used to describe the data itself. The ability to "describe" the data makes documents much more meaningful to both people and computers. Custom tags and vocabularies can be invented for any purpose and then shared with a community of interest. The custom tags and vocabularies can be defined in special documents called Document Type Definitions (DTDs). A DTD defines the structure of the XML meta language. For example, in a DTD shared by booksellers, the definition might specify that a book list has one or more authors, a price, ISBN number, and so forth.

XML is an enabling language. XML doesn't do much by itself - and that is part of its value. It simply describes data, encapsulating it in a form that servers and other systems can use to distribute the data across servers and platforms. Applications and business logic process the data.

XML is a flexible format, because it separates "data" from "presentation of data." In an XML document, only the data is described; the information used to present the data (text size, color, whether bold or italics, etc.) is created and maintained separately in a stylesheet file.

XML is mature. Whereas the XML specification only dates back to February 1998, the XML technology is based on over two decades of experience with SGML from which XML is derived.

XML is international. XML had built-in support for unicode - an international character-encoding standard that supports all of the world's alphabets - making translation of data into any language simple.

Now that you've learned the ABC's of XML technology, be sure to read next week's Executive Briefing on how XML can work for you and what Lotus is doing to embrace this revolutionary technology wholeheartedly.

The information in this article can be found in the XML Lotus white paper by visiting
http://www.lotus.com/home.nsf/welcome/xml.

Dig Deeper on XML and Web Services for Lotus Notes Domino