True Domino blooper #20: How do you tell the boss he's a moron?
This Domino maven found out first hand what happens when an unqualified exec runs riot with AdminP.
Looking for something else?
This Domino maven found out first hand what happens when an unqualified exec runs riot with AdminP. This story is a perfect example of when a little knowledge combined with a lot of authority can be a dangerous combination.


Download this free guide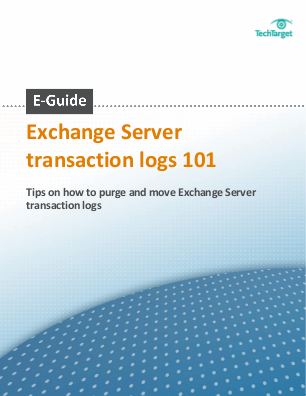 Download this strategic guide on moving Exchange Server transaction logs
Brush up on how log files have changed in Exchange to protect your setup against disaster, discover how to effectively purge transaction logs, and learn how to free up some of the disk space transaction logs have taken up on your drive.
By submitting your email address, you agree to receive emails regarding relevant topic offers from TechTarget and its partners. You can withdraw your consent at any time. Contact TechTarget at 275 Grove Street, Newton, MA.
You also agree that your personal information may be transferred and processed in the United States, and that you have read and agree to the Terms of Use and the Privacy Policy.

I once had a short contract at a company where a senior IT manager with no Notes/Domino knowledge had been given manager access to the organization's global address book.
He liked the look of the AdminP function so much that he decided to test it out by deleting the LocalDomainServers group from the directory. Unfortunately, the organization was also enforcing a consistent ACL on its address book, so as the AdminP request ran, it removed each successive server from the ACL of its own address book.
Fortunately, a small group of fellow managers retained their manager access, but were forced to manually dial up all the far-flung African and Asian region servers (30 plus calls) and force a manual replication across the 28k modem links.
It did the job, but took a long time to fix!
---
Do you have your own blooper? Send it in and claim your fame.
Every story in our bloopers series comes to us directly from a SearchDomino.com administrator, developer or consultant. For obvious reasons, some contributors -- including this tale's author -- choose to remain anonymous.
MORE ON THIS TOPIC:
Read all SearchDomino.com's true bloopers.
View our archived webcast on Exploiting AdminP.

Dig Deeper on Domino Resources - Part 2