Manage
Learn to apply best practices and optimize your operations.
Use Delete Method To Handle Aborts

Download this free guide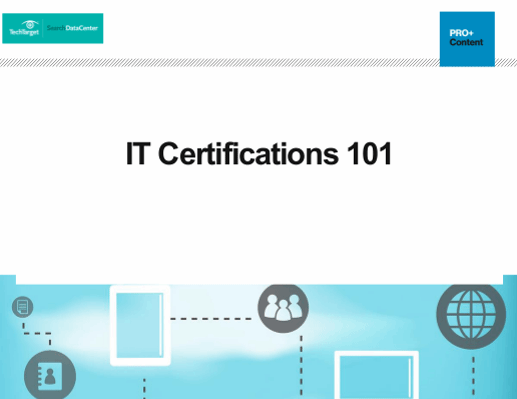 Download: IT certifications that stand out
Are you looking to advance your career? Expand your knowledge? Boost your credibility? Our editors put together this complimentary 19-page guide on everything you need to know about obtaining an IT certification—with special attention given to cloud and desktop certifications.
By submitting your personal information, you agree that TechTarget and its partners may contact you regarding relevant content, products and special offers.
You also agree that your personal information may be transferred and processed in the United States, and that you have read and agree to the Terms of Use and the Privacy Policy.

This describes a technique for handling unexpected aborts in a LotusScript
program. The specific example is a "FileGuard" class that guarantees that a
file you open gets closed, no matter what else happens.

How it works: whenever you declare a class in LotusScript, you can define a
Delete method that executes when an object of that class is deallocated. This
happens whenever the memory is freed, whether it's because the object has gone
out of scope from the function it was declared in, or because the script
aborted with an error, or by Ctrl+Break.

The simple class below is useful when doing file I/O to make sure that you
don't leave a file open if the user aborts.

Note: you must open a file using the returned file handle from the Handle
method, before you allocate another instance of FileGuard, or else they will
get the same file number. Since Freefile returns the number of the first file
handle that's not yet in use, calling it twice without using the result of the
first call to open a file, returns the same value again.
Class FileGuard
filenumber As Integer
isopen As Integer

Public Property Get Handle
Handle = filenumber
End Property

Sub New()
filenumber = Freefile( )
isopen = True
End Sub

Sub Close
If isopen Then
On Error Resume Next
Close filenumber
isopen = False
End If
End Sub

Sub Delete
Me.Close
End Sub
End Class

Then when you're ready to open a file:

' Keep the next three statements together
Dim FG1 As New FileGuard
outfile% = FG1.Handle
Open "C:\TEMP\DUMP.TXT" For Output As outfile%

Dim FG2 As New FileGuard
infile% = FG2.Handle
Open "\\RAGAMUFFIN\ARGH\TWIST.DAT" For Input As infile%

...

FG1.Close
FG2.Close ' in either order.
Dig Deeper on Domino Resources - Part 6