Manage
Learn to apply best practices and optimize your operations.
Use Msword Spellchecker

Download this free guide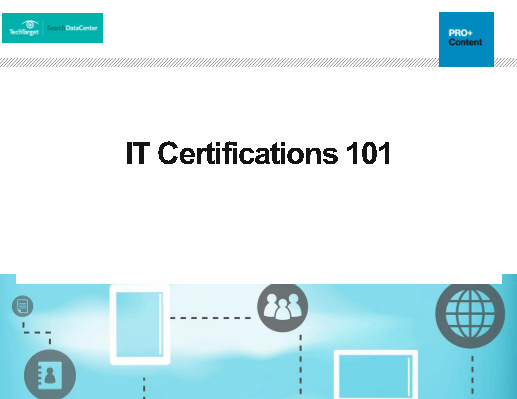 Download: IT Certifications 101
Inside this exclusive essential guide, our independent experts break down which IT certifications are worth your time and effort, and how to get started obtaining them to further your career— including specific certifications that any cloud or desktop pro should seriously consider.

In Microsoft Word gibt es eine sch?ne Rechtschreibpr?fung, die auch f?r eigene
Programmen benutzt werden kann. Ein einfacher Aufruf mit (mindestens) einem
Parameter reicht f?r die Funktionalit?t aus. R?ckgabewert ist ein Boolean, der
aussagt, ob der ?bergebene String Rechtschreibfehler enth?lt - einfacher geht
es wohl kaum.

Der ben?tigte Aufruf ist wie folgt prototypisiert:

Function CheckSpelling
(Word As String, [CustomDictionary], [IgnoreUppercase],
[MainDictionary], [CustomDictionary2], [CustomDictionary3],
[CustomDictionary4], [CustomDictionary5], [CustomDictionary6],
[CustomDictionary7], [CustomDictionary8], [CustomDictionary9],
[CustomDictionary10]) As Boolean

Wie man sieht, sind durch die CustomDictionaries gen?gend M?glichkeiten f?r
zus?tzlich anzuwendende, pers?nliche Word-W?rterb?cher (*.dic) m?glich (dazu
m?ssen nat?rlich erst unter Word eigene Dictionaries erstellt worden sein;
n?heres hierzu findet man in der Dokumentation zu Word. Ohne diese Angaben wird
die Standard-Einstellung von Word ?bernommen.

F?r das folgende Beispiel wurde auf einem Formular eine Textbox (Text1) f?r den
zu pr?fenden Text, ein Button (Command1) zum Aufruf der Funktion und als
letztes eine CheckBox (Check1) zur Anzeige des Ergebnisses plaziert.

In den Verweisen ist die "Microsoft Word 8.0 Object Library" markiert, denn
ohne Word geht es (noch) nicht. Ob dies auch mit ?lteren Word-Versionen
funktioniert, konnte mangels Vorhandensein solcher nicht vom Autor getestet
werden. Da sich aber gerade bei Word recht viel getan hat, wird ein Versuch
vermutlich schiefgehen(?):

Sub Click(Source As Button)
'Dim wd As WordApplication
Dim b As Variant
Set wd = CreateObject("Word.Application")
b = wd.CheckSpelling("Microsofft", , True)
If b = True Then
Msgbox 1
Else
Msgbox 0
End If
wd.Quit
End Sub

Im Beispiel wurde der Schalter f?r die Abschaltung der Gro?-/Kleinschreibung
(IgnoreUppercase) auf True gesetzt. Die Angabe eines besonderen Dictionary
erfolgte nicht. Um die Arbeitsweise zu erkennen, kann man etwa die Zahl "F?nf"
in allen denkbaren Kombinationen (gro?/klein, mit/ohne Umlaute) ausprobieren.
Damit ist der Weg offen, diese Funktion auch in eigenen Programmen einzusetzen.
Sei es der Rechtschreibtrainer f?r die Kleinen oder die Nachbildung eines
Brettspiels (z.B. "Scrabble").

Nicht vergessen sollte man ?brigens das wd.Quit am Ende - ansonsten wird man
mit h??lichen Fehlermeldungen und ?berfl?ssigen Eintr?gen im Taskmanager
"belohnt".

Dig Deeper on Domino Resources