Workaround for when Notes does not allow commas in lists
This tip describes a workaround for when Notes does not allow commas in lists.
Looking for something else?
Sometimes Notes' imperfections go beyond the annoying and become real problems. For example, you can't show values with embedded commas in a ListBox for a user to select from. When you want to present a list of customer names, this is a real roadblock, as company names with the formats "ABC, INC." and "SMITH, SMITH, & JONES" are very common. As I tried to come up with a workaround, I found the following helpful hint on Notes.Net

Download this free guide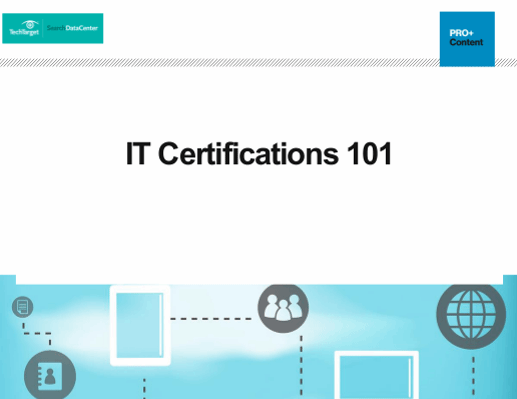 Download: IT certifications that stand out
Are you looking to advance your career? Expand your knowledge? Boost your credibility? Our editors put together this complimentary 19-page guide on everything you need to know about obtaining an IT certification—with special attention given to cloud and desktop certifications.
By submitting your personal information, you agree that TechTarget and its partners may contact you regarding relevant content, products and special offers.
You also agree that your personal information may be transferred and processed in the United States, and that you have read and agree to the Terms of Use and the Privacy Policy.
Armed with this information, here's how I implemented a solution to this issue:

Sub CommaSubstitute(array As Variant, 
action As String, changed As Integer)

%REM
Purpose:
=======
When values with embedded commas 
appear in a listbox for selection, the 
comma acts as a value  separator, 
although this is not desired. There is 
no way to disable this. So this routine
 is needed to "tweak" existing commas 
so they don't act this way.

Process:
=======
We replace all commas with 
high-order-bit (HOB) commas, which 
look identical to the user,  but Notes does 
not recognize them as a value separator. 
We can also do the reverse,  replacing any
 HOB commas with its original ones.

This sub replaces ALL commas, even 
multiple ones in the same piece of text.

Important! Any time an array is "tweaked" 
so the user can select from it, it should 
be  "untweaked" afterwards! For example, 
if you forget to do this, and you try to use the 
selected value as a key to retrieve a document, 
the document will never be found.  You can use 
the returned value of "changed" to see if this 
step is necessary: if True,  the array was changed, 
so you will have to "untweak" it; if False, you can 
skip this step.

Arguments:
=========

ARRAY = the input array, which will be reviewed 
and changed by this sub.
ACTION = "TWEAK" or "UNTWEAK" = should we 
replace the commas with HOB commas, or  
back out any such existing replacements?
CHANGED = a True/False flag. If False, 
nothing was changed; if True, at least  one value was changed.


%END REM

 changed = False
 Dim SearchValue As String, 
ReplacementValue As String
 Dim x As Integer, i As Integer, L As Integer
 
 If action = "TWEAK" Then
  SearchValue = ","
  ReplacementValue = Chr(0130)
 Elseif action = "UNTWEAK" Then
  SearchValue = Chr(0130)
  ReplacementValue = ","
 Else
  Messagebox "CommaSubstitute called 
with invalid argument = " & action & " 
Please contact Support.", 48, "System Error"
  Exit Sub
 End If
 
 Forall valu In array
  L = Len(valu)
  For i = 1 To L
   If Mid(valu, i, 1) = SearchValue Then
    Mid(valu, i, 1) = ReplacementValue
    changed = True
   End If
  Next
 End Forall  
End Sub

Dig Deeper on LotusScript