Writing a complex "hide when" formula
Code: Writing a "hide when" formula can often get a bit complicated, especially when working with a number of conditions and even more so when you have two fields and you want to show one and hide the other, and vice versa, depending on various conditions. Part of the problem is when you are writing a "hide when" condition but are actually trying to determine when to 'show' a field rather than hide it, because you end up trying to deal with negative logic.

Download this free guide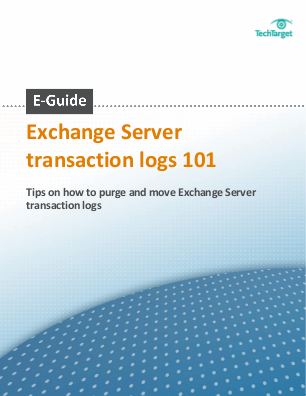 Download this strategic guide on moving Exchange Server transaction logs
Brush up on how log files have changed in Exchange to protect your setup against disaster, discover how to effectively purge transaction logs, and learn how to free up some of the disk space transaction logs have taken up on your drive.
A solution is to write the condition upon which you want the field to show, then put parantheses around it and prefix with ! (logical not).
For example:
!(cond1 or cond2 or cond3), will show when cond1 or cond2 or cond3 is true.
Dig Deeper on Domino Resources