Manage
Learn to apply best practices and optimize your operations.
XML dataisland and input fields a new type of db column
Looking for something else?
To use this code you need Explorer 5.5, think a view and a db column without any @formulas or the 65k problem.
Xml is the answer although limited to Explorer 5.5. This example shows you how you can let a user choose and go through a view and choose an item which can then be saved on an order form.

Download this free guide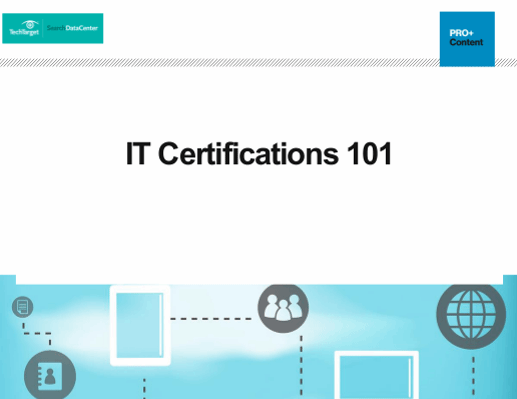 Download: IT certifications that stand out
Are you looking to advance your career? Expand your knowledge? Boost your credibility? Our editors put together this complimentary 19-page guide on everything you need to know about obtaining an IT certification—with special attention given to cloud and desktop certifications.
By submitting your personal information, you agree that TechTarget and its partners may contact you regarding relevant content, products and special offers.
You also agree that your personal information may be transferred and processed in the United States, and that you have read and agree to the Terms of Use and the Privacy Policy.


Code: the xml:
<?xml version="1.0"?>
<partscatalog>
<part><partname>12 Volt Corded Spotlight</partname><partnumber>CS9586</partnumber><manufacturer>Acme</manufacturer><stock>In Stock</stock><regprice>15.77</regprice><saleprice>13.83</saleprice></part><part><partname>Automotive meter</partname><partnumber>AM8754</partnumber><manufacturer>Acme</manufacturer><stock>In Stock</stock><regprice>108.36</regprice><saleprice>106.95</saleprice></part><part><partname>Gravity Feed Spray Gun</partname><partnumber>GFSG2224</partnumber><manufacturer>Acme</manufacturer><stock>In Stock</stock><regprice>134.36</regprice><saleprice>133.56</saleprice></part><part><partname>6X9 Inch 3-Way 160 Watt Speaker Set</partname><partnumber>SS4982</partnumber><manufacturer>Acme</manufacturer><stock>In Stock</stock><regprice>19.95</regprice><saleprice>18.50</saleprice></part><part><partname>40 Watt Power Booster</partname><partnumber>PB5423</partnumber><manufacturer>Acme</manufacturer><stock>In Stock</stock><regprice>14.95</regprice><saleprice></saleprice></part><part><partname>Digital Battery Analyzer</partname><partnumber>BA85914o367a</partnumber><manufacturer>Acme</manufacturer><stock>In Stock</stock><regprice>313.86</regprice><saleprice>280.12</saleprice></part><part><partname>Ignition Firing Indicator</partname><partnumber>IFI518764</partnumber><manufacturer>Acme</manufacturer><stock>In Stock</stock><regprice>22.36</regprice><saleprice>20.67</saleprice></part><part><partname>Engine Rebuild Kits</partname><partnumber>RB98i0965</partnumber><manufacturer>Acme</manufacturer><stock>In Stock</stock><regprice>101.28</regprice><saleprice>95.95</saleprice></part><part><partname>11-1/2" Carburetor Linkage</partname><partnumber>CL856222</partnumber><manufacturer>Acme</manufacturer><stock>In Stock</stock><regprice>8.67</regprice><saleprice>6.80</saleprice></part><part><partname>Acme Deluxe Fuel Pump</partname><partnumber>DFP98402883</partnumber><manufacturer>Acme</manufacturer><stock>In Stock</stock><regprice>447.99</regprice><saleprice>410.99</saleprice></part><part><partname>Acme Cam and Lifter</partname><partnumber>ACL9978523</partnumber><manufacturer>Acme</manufacturer><stock>In Stock</stock><regprice>101.28</regprice><saleprice></saleprice></part><part><partname>Cordless Drill</partname><partnumber>CD5894s</partnumber><manufacturer>Acme</manufacturer><stock>In Stock</stock><regprice>75.50</regprice><saleprice></saleprice></part><part><partname>Electric Power Washer</partname><partnumber>EPW85497</partnumber><manufacturer>Acme</manufacturer><stock>In Stock</stock><regprice>188.10</regprice><saleprice></saleprice></part><part><partname>5X7 Rectangular Light Cover</partname><partnumber>RLC5871s</partnumber><manufacturer>Acme</manufacturer><stock>In Stock</stock><regprice>10.95</regprice><saleprice></saleprice></part><part><partname>Back-up Lights</partname><partnumber>BL3321</partnumber><manufacturer>Acme</manufacturer><stock>In Stock</stock><regprice>95.42</regprice><saleprice>85.95</saleprice></part>
</partscatalog>



the script (take away the //):
//<SCRIPT LANGUAGE="JavaScript">
//<!-- 
//function movenext()
//{
//x=xmldso.recordset
//if (x.absoluteposition < x.recordcount)
	//{
	//x.movenext()
	//}
//}
//function moveprevious()
//{
//x=xmldso.recordset
//if (x.absoluteposition > 1)
	//{
	//x.moveprevious()
	//}
//}
// -->
//</SCRIPT>

add this div tag;
<xml src="./GetParts?OpenPage" id="xmldso" async="false">

the html:
<TABLE BORDER=0 CELLSPACING=0 CELLPADDING=0>
<TR VALIGN=top><TD WIDTH="210" BGCOLOR="E1E1E1" COLSPAN=2>
<INPUT TYPE=button onClick="moveprevious()" VALUE="<<"> 
<INPUT TYPE=button onClick="movenext()" VALUE=">>"> <B><FONT SIZE=2 FACE="Arial">Choose from parts:</FONT></B></TD></TR>

<TR VALIGN=top><TD WIDTH="81" BGCOLOR="C0E1FF"><B><FONT SIZE=2 FACE="Arial">PartName:</FONT></B></TD><TD WIDTH="129">
<INPUT NAME="PartName" VALUE="" TITLE="PartName" datasrc="#xmldso" datafld="PartName" size="35"></TD></TR>

<TR VALIGN=top><TD WIDTH="81" BGCOLOR="C0E1FF"><B><FONT SIZE=2 FACE="Arial">PartNumber:</FONT></B></TD><TD WIDTH="129">
<INPUT NAME="PartNumber" VALUE="" datasrc="#xmldso" datafld="PartNumber" size="35"></TD></TR>

<TR VALIGN=top><TD WIDTH="81" BGCOLOR="C0E1FF"><B><FONT SIZE=2 FACE="Arial">manufacturer:</FONT></B></TD><TD WIDTH="129">
<INPUT NAME="manufacturer" VALUE="" datasrc="#xmldso" datafld="manufacturer" size="35"></TD></TR>

<TR VALIGN=top><TD WIDTH="81" BGCOLOR="C0E1FF"><B><FONT SIZE=2 FACE="Arial">stock:</FONT></B></TD><TD WIDTH="129">
<INPUT NAME="stock" VALUE="" datasrc="#xmldso" datafld="stock" size="35"></TD></TR>

<TR VALIGN=top><TD WIDTH="81" BGCOLOR="C0E1FF"><B><FONT SIZE=2 FACE="Times New Roman">regprice</FONT></B><B><FONT SIZE=2 FACE="Arial">:</FONT></B></TD><TD WIDTH="129">
<INPUT NAME="regprice" VALUE="" datasrc="#xmldso" datafld="regprice" size="35"></TD></TR>

<TR VALIGN=top><TD WIDTH="81" BGCOLOR="C0E1FF"><B><FONT SIZE=2 FACE="Arial">saleprice:</FONT></B></TD><TD WIDTH="129">
<INPUT NAME="saleprice" VALUE="" TITLE="saleprice" datasrc="#xmldso" datafld="saleprice" size="35"></TD></TR>

<TR VALIGN=top><TD WIDTH="81" BGCOLOR="FFFFFF"> </TD><TD WIDTH="129"><IMG SRC="/icons/ecblank.gif" BORDER=0 HEIGHT=1 WIDTH=1 ALT=""></TD></TR>
</TABLE>

Tips: by adding datasrc="#xmldso" datafld="regprice" to every field you get the first value in the xml doc.
Dig Deeper on Domino Resources - Part 4