Assigning an Explicit Policy to an Existing User or Group:
You can apply explicit policies when the user is registered or by updating the Person document for users who already exist in the Domino Directory. Start by completing the instructions outlined in the section titled,
Creating policy documents
.
When creating the policy document, be sure to select "Explicit" as the policy type. Once you've completed this policy document, you can assign it to existing users or groups.
You can assign an explicit policy to a single user, multiple users, a group, or a collection of groups listed in the Directory. This flexibility enables you to easily apply new explicit policies to many users and groups.
In addition to assigning the explicit policy to a user base (such as a group of contractors), you can also combine it with an organizational policy. For example, your explicit policy may have settings that cause the user's certificate to expire in three or six months whereas the organizational policy may govern general workstation client settings that should be applied to both employees and contractors. The combination of these two policies can build a much stronger and more effective policy for the company. Both types of policy must be in place, however, before you start the following steps.
Step 1. Launch the Domino Administrator client.
Step 2. Navigate to the People & Groups tab.
Step 3. Select the People view.
Step 4. Select one or more users or groups from the Directory.
Step 5. Locate the People navigation pane along the right side of the Domino Administrator client and select the Assign Policy action (Figure 19). The "Assign Policy Options" dialog box appears.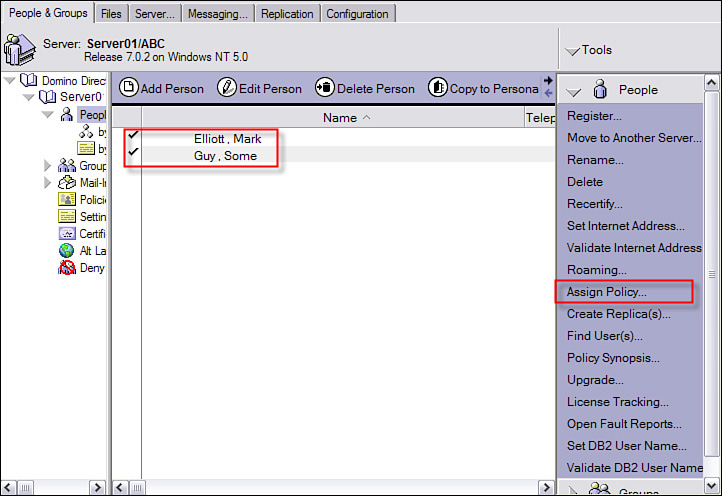 Figure 19. You use the Assign Policy function to designate explicit policies to users in the Domino Directory. This action updates their Person document.
Step 6. Select the desired explicit policy from the "Assign Policy Options" dialog (Figure 20).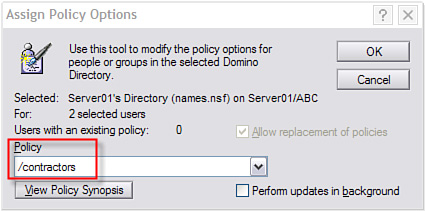 Figure 20. The Assign Policy Options dialog allows you to select an explicit policy as well as combine it with an organizational policy.
Step 7. (Optional) If you have an existing organizational policy to govern general workstation configuration settings, you can combine it with an explicit policy to make a more effective policy. The organizational policy must already exist in order to continue with this step. Click the View Policy Synopsis button to select the organizational policy. The "Choose Organizational Policy" dialog appears (Figure 21).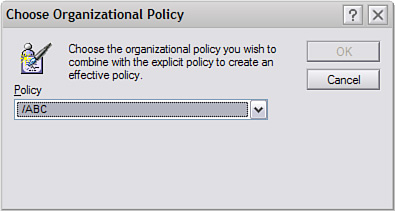 Figure 21. Use the Choose Organizational Policy dialog to select the desired organizational policy.
Once you've selected the policy, click the OK button to return to the "Assign Policy Options" dialog.
Step 8. (Optional) You can select the "Perform Updates in Background" feature to have the updates performed in the background, which frees up your Administrator client.
Step 9. Click the OK button to complete the process. Domino updates all Person documents with the selected explicit policy (and optional Organization policy if defined).


Survival guide for Lotus Notes and Domino Administrators



Home: Introduction


Part 1: What are policies?


Part 2: How are policies implemented?


Part 3: What are settings documents?


Part 4: What is a policy architecture?


Part 5: Creating settings and policy documents


Part 6: Creating policy documents


Part 7: Registering a new user using an explicit policy


Part 8: Assigning an explicit policy to an existing user


Part 9: Using exception policies


Part 10: Viewing your policy settings

This chapter is an excerpt from the book, Survival Guide for Lotus Notes and Domino Administrators, authored by Mark Elliott, published by IBM Press, March 2009, ISBN 0137153317, Copyright 2009 by International Business Machines Corporation. All rights reserved. For more info, please visit the publisher site. Safari Books Online subscribers can also access the book at safari.com.

Click here for the chapter download.
This was first published in October 2009