It is sometimes possible for your Lotus Domino server to get blacklisted by various antispam companies, even if your organization has never sent a spam message. This is a serious problem that can severely harm day-to-day business operations. In this four-part tutorial, I explain how to keep your Lotus Domino Server off spam blacklists, and how to get off them if you've already been unfairly singled out.


HOW TO PROTECT LOTUS DOMINO SERVER FROM SPAM BLACKLISTS



 Home: Introduction


 Part 1: How your Lotus Domino server can get blacklisted


 Part 2: How to keep your Lotus Domino server off spam blacklists


 Part 3: How to remove your Lotus Domino server from spam blacklists


 Part 4: Related links on Lotus Domino server spam prevention

ABOUT THE AUTHOR: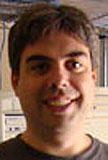 Brien M. Posey, MCSE
Brien M. Posey, MCSE, is a Microsoft Most Valuable Professional for his work with Windows Server and Internet Information Server (IIS). Brien has served as CIO for a nationwide chain of hospitals and was once responsible for the Department of Information Management at Fort Knox. As a freelance technical writer, Brien has written for Microsoft, TechTarget, CNET, ZDNet, MSD2D, Relevant Technologies and other technology companies. You can visit Brien's personal Web site at http://www.brienposey.com.
This was first published in June 2006