An introduction to iNotes for Lotus Notes/Domino 8.5
With the recent release of Lotus Notes/Domino 8.5 comes three revamped iNotes interfaces. Learn about the different versions of iNotes and when they're most appropriate to deploy. Plus, get an overview of the competitive Web-based email landscape.
The recent release of Lotus Notes/Domino 8.5 includes a revamped iNotes interface that leverages Web 2.0 technologies for Lotus' Web-based mail client. iNotes 8.5 embraces 21st century email functionality through Ajax and Web Services to provide a rich feature set.
The iNotes client comes in three modes for different accessibility scenarios:
iNotes: Provides a full feature set with mail, calendar, contacts and tasks for Notes users with high-bandwidth connections.
iNotes Lite: Provides mail, folders, contacts and calendars for Notes users with limited or low-bandwidth connections.
iNotes Ultralite: This is a slimmed down mail, calendar, and contacts interface for use with mobile devices.
Being able to choose between three different modes based on bandwidth and device use, in addition to a "zero footprint" interface, unleashes Notes users from traditional heavy desktop clients. Users can have similar experiences across several different devices.
Figure 1 shows a snapshot of the full iNotes interface. Although it's a static image, the Web-based client feature set provides most of the same features that users would experience with the installed Lotus Notes 8.5 email client -- including multiple calendar support, a collapsible side bar and embedded Web page widgets.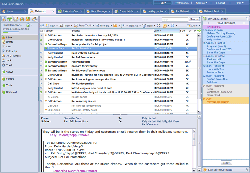 Figure 1. The Lotus Notes 8.5 iNotes full email client (Source: IBM.com).
For lower-bandwidth and smaller devices such as mobile phones, iNotes Ultralite is also available. Figure 2 shows a snapshot of the Ultralite mailbox with a clean message view and a simple form for composing new messages.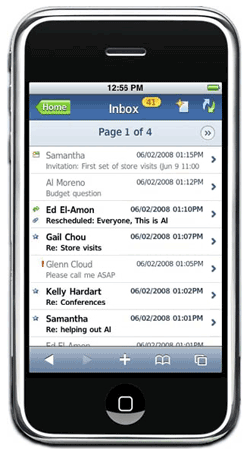 Figure 2. The Lotus Notes 8.5 iNotes Ultralite email client on an iPhone (Source: IBM.com).
Despite users' relatively nonchalant attitude toward email, it is still the most mission-critical application for most enterprises. In many cases email systems over the years have become bloated, costly and the object of the most user complaints.
The iNotes interface is an important step for Lotus because it provides customers with more than simply a "good enough" option to choose Web-based email, instead of installing full-blown Lotus Notes clients. This is especially true if the company only uses Notes for email. I recently spoke with a Lotus Notes user who was thrilled with the flexibility they get with their browser-based Notes mail strategy. The provisioning and upgrade processes are simple. With iNotes 8.5. they can now support users on different mobile devices -- without having to invest additional money.
Do you have comments on this article? Let us know.
Do you have a useful Lotus Notes/Domino technical tip or code snippet to share? Submit it to our monthly tip contest and you could win a prize.
Related resources from SearchDomino.com:
ABOUT THE AUTHOR:
Karen Hobert is an IT industry research analyst focused on communication, collaboration, content management and social software technologies. She offers over 20 years of hands-on and market expertise to enterprises planning, designing, and deploying shared information systems. You can see more of her thoughts at Karen Hobert's Connecting Dots blog.
Dig Deeper on Domino Web Access (iNotes)