News
Stay informed about the latest enterprise technology news and product updates.
No conspiracy: Microsoft, IBM to blame for Domino's decline
Lotus pros scoff at the notion that there's a conspiracy against Notes and Domino. Instead, it's Microsoft's savvy and IBM's complacency that's making them feel like second-class citizens.
In a single word, how would one describe the mood of the Lotus user community? Depressed.
Following our recent column on Lotus conspiracy theories, we asked our readers if they believe there is a secret tech industry conspiracy to keep Lotus Notes and Domino down.

Download this free guide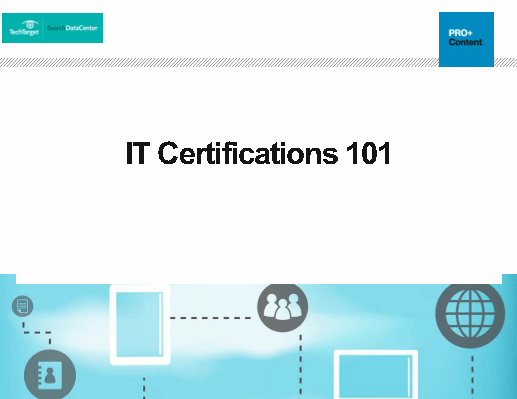 Download: IT Certifications 101
Inside this exclusive essential guide, our independent experts break down which IT certifications are worth your time and effort, and how to get started obtaining them to further your career— including specific certifications that any cloud or desktop pro should seriously consider.
By submitting your personal information, you agree that TechTarget and its partners may contact you regarding relevant content, products and special offers.
You also agree that your personal information may be transferred and processed in the United States, and that you have read and agree to the Terms of Use and the Privacy Policy.
However, the majority of respondents told us that there's really no conspiracy. Users believe the decline of Notes and Domino is directly tied to slick marketing on the part of Microsoft, and IBM's inability to respond in two key areas: effective marketing and its user interface. A flashier, trendier UI, users said, would help improve decision makers' opinion of Notes.
Even though the Notes and Domino community still believes its platform is far superior to Microsoft's, users are upset that IBM is seemingly content with its "also-ran" status, making them feel like second-class citizens.
Here are excerpts of selected responses:
Sabir, a systems analyst with a Virginia-based telecommunications firm, who describes himself as "a disappointed Notes developer," said there's no conspiracy against Lotus. In fact, it's Microsoft's savvy that's responsible for the continuing demise of Notes and Domino.

"I believe Microsoft folks are very, very good at marketing and positioning their products. They are steadily grabbing market share from IBM Lotus," he said. "As a CLP, it has made me change my field. I am learning .NET and Java because I believe if the trend goes on, the Notes market will be reduced to below 10% in few years."

Sabir added that if Microsoft had a product like Notes and Domino, "it would have a 90% market share," because it is better than IBM at running its collaboration business, he said. "I have yet to see any company that is able to compete with them and take away market share, but I have consistently seen it the other way around -- with Lotus 123, Word Perfect, Quicken, Netscape, Nintendo and AIM.

"I feel embarrassed when a user asks me why can't they sort the Sent folder by file size -- they want to delete sent e-mails with large attachments -- or why can't they launch an attachment by double clicking on it," he added. "Domino is a very powerful, robust platform, but the Notes client is not as intuitive and slick as the Outlook client is."
Jeff, an IT manager with a New York-based legal services firm, said his company uses Outlook and Exchange for e-mail, but also uses Notes for a wide variety of other applications and is very satisfied with it. However, when it comes to Microsoft's marketing initiatives, he believes there isn't any tactic the software giant wouldn't try.

"I've watched Microsoft's tactics for years, so the negatives or insinuations that show up in the trade mags or larger media outlets never surprise me," he said, adding that despite its best efforts, it remains unable to kill Notes.
Keith, a Domino pro for a Chicago-based enterprise software vendor, said he's starting to get discouraged by all the anti-Domino sentiment in the market, and is considering a career change.

"We need XML and .NET, since they say that Lotus stuff is legacy software," he said, with tongue-in-cheek.

He added that somewhere along the way, IBM stopped advocating the unique value that Lotus' software offers. "Somehow, some marketing genius got it confused with a pizza -- and since, it has never recovered."
Matt, an IT manager with a Virginia-based business process management firm, said his company is likely moving from Notes and Domino to Outlook and Exchange, but he doesn't understand management's decision, since user productivity had proven to be higher with Lotus.

"For example, the Notes group recently did a complete redesign of one of our Web sites. The time of delivery of design to live was just two weeks with one person working part time," he said. "Our corporate Web site took three people six months to redesign. The only difference? The first site was developed in Domino, and the corporate site uses Microsoft products."

He also said uptime for Notes and Domino is close to 99.9% at his company, while its Exchange server usually is down for at least two hours each week during the work day. Still, many just don't like Notes.

"In addition, sales support from IBM Lotus has been terrible. We recently sent out an RFP [request for proposal] for a new collaboration suite. Lotus called on the day the RFP was due to let me know they thought it was too difficult," he said. "So, maybe IBM Lotus is doing this to itself."
Jon, a CLP with a U.K.-based Lotus business partner, said for some reason, many companies believe Microsoft is simply more fashionable than Lotus.

"When we've questioned some of our clients' decision to migrate to Microsoft, one of them gave us no other reason than, 'It's cool,'" he said. "On many occasions I have come across users who enjoy criticizing Lotus Notes, and yet have never learned how to look for information using a full text search, let alone take advantage of other basic Notes features."

Jon also said that in other cases, new executives choose Microsoft over Lotus because they are more familiar with the products from Redmond, meaning that "the supplier who makes the grooviest adverts and the catchiest slogans will win the day. And at the moment, that means Microsoft."
Stephen, an IT manager with a U.K.-based accounting firm, said he still strongly believes in Notes and Domino as a superior collaboration platform. He said his company uses a Lotus-centric document management and collaboration system, and its mail integration, Web enablement, unified development platform and security features are all vastly better than anything offered by Microsoft.

"To develop our solution with Microsoft tools would have required the integration of several different tools rather then one integrated environment," he said. "The result was a robust application that was developed in much less time."
Dig Deeper on Domino Resources - Part 4