News
Stay informed about the latest enterprise technology news and product updates.
No great rush to deploy IBM Workplace?
IBM's Workplace platform may be stumbling as it leaves the gate. At least, that's one message emanating from SearchDomino.com's recent survey, which was taken by 208 respondents.
Despite considerable effort by IBM, its Workplace platform may be stumbling a bit -- even among Domino shops -- as it races out of the gate.
At least, that's one of the messages emanating from SearchDomino.com's recent online survey, which was taken in August by 208 respondents. Last week we published some of the results of the survey in our story Survey shows that, above all, Notes/Domino users love their product's security.

Download this free guide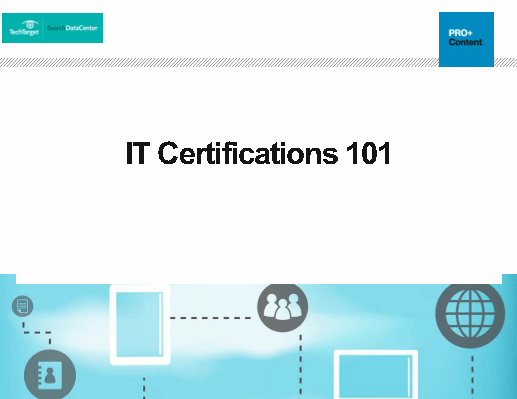 Download: IT Certifications 101
Inside this exclusive essential guide, our independent experts break down which IT certifications are worth your time and effort, and how to get started obtaining them to further your career— including specific certifications that any cloud or desktop pro should seriously consider.
The survey included three questions pertaining to IBM Workplace. The first question asked, "Which of these statements best describes your plans for IBM Workplace?" Of the 187 respondents, 7.5% said they would implement Workplace within the next 12 months, while another 4.3% expected to deploy it in the next two years. Implementing Workplace "at some point" was the plan of 12.3% of the respondents.
However, nearly half (49.2%) of the respondents checked off the answer "We have not yet decided whether we will move to Workplace," while 26.7% said their company would "probably not" move to Workplace.
Looked at another way, that means that 24.1% of the respondents have actual plans to deploy Workplace, while 26.7% believe they will not move to Workplace. Meanwhile, 49.2% of the respondents remain undecided, sitting on the proverbial fence.
Next, the 24.1% (45 respondents) with plans to deploy Workplace gave us their company's main reason for deploying it. Of this number, 42.2% said, "We see it as the future for Notes and Domino."
After that, no single reason dominated. The choices "It offers better integration with other products," "Workplace will make realtime collaboration more efficient" and "It offers enablement of Web services," were each chosen by 13.3% of the total, while 8.9%, chose the selection "It offers a better user interface and a richer user experience.
When we asked what the biggest concern was in terms of implementing Workplace, 31.6% of the 187 respondents selected "migrating existing Domino applications." Uncertainty regarding total cost of ownership was chosen by 18.7%. "Lack of information from IBM" was chosen by 14.4% and 12.3%, checked off "we are leery of any new platform." Meanwhile, 23%, chose "other," so it's clear we didn't cover all the bases on this question.
Collaboration technologies in use
In the survey, we also tried to find out which collaboration technologies were currently in use at these Domino shops. Of the 187 people responding to this question, 65.8% said they were using Sametime, with IBM Lotus Team Workplace (Quickplace) the next most popular, chosen by 26.2%. Web conferencing from a vendor other than IBM was in use by 18.7%, and while 16% said they were using Instant Messaging from a vendor other than IBM.
Microsoft software platforms
The survey also asked which Microsoft software platforms the respondents were using. Of the 187 Domino shops responding to this question, 76.5% said they were using Windows 2000. The next most popular Microsoft platform, SQL Server, used by 49.2%. Microsoft Exchange was used by 18.7% of the total, and 10.7% were using SharePoint.
Since we also wanted to find out if there were Domino shops were abandoning Notes, our survey also asked respondents how likely it was that their organization would move completely from Notes to Exchange. More than half – 54% -- of the 187 people answering this question chose the response "very unlikely," while 15.5% selected "somewhat unlikely." The answer "neither likely nor unlikely" was selected by 10.2%.
However, 9.1%, selected the answer "somewhat likely," and 4.8% said it was "very likely" their organization would make the switch. The remaining 6.4% indicated they had already moved completely from Notes to Exchange.
Dig Deeper on Domino Resources - Part 4