News
Stay informed about the latest enterprise technology news and product updates.
Related links on Lotus Domino server spam prevention
Here's a collection of resources to learn more about spam prevention for your Lotus Domino server.
For more information on spam management and prevention in a Lotus Domino server environment, check out the following SearchDomino.com links:


HOW TO PROTECT LOTUS DOMINO SERVER FROM SPAM BLACKLISTS



Home: Introduction


Part 1: How your Lotus Domino server can get blacklisted


Part 2: How to keep your Lotus Domino server off spam blacklists


Part 3: How to remove your Lotus Domino server from spam blacklists


Part 4: Related links on Lotus Domino server spam prevention

ABOUT THE AUTHOR: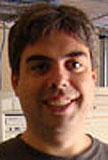 Brien M. Posey, MCSE
Brien M. Posey, MCSE, is a Microsoft Most Valuable Professional for his work with Windows Server and Internet Information Server (IIS). Brien has served as CIO for a nationwide chain of hospitals and was once responsible for the Department of Information Management at Fort Knox. As a freelance technical writer, Brien has written for Microsoft, TechTarget, CNET, ZDNet, MSD2D, Relevant Technologies and other technology companies. You can visit Brien's personal Web site at http://www.brienposey.com.
Dig Deeper on Lotus Notes Domino Antispam Software and Spam Filtering