News
Stay informed about the latest enterprise technology news and product updates.
Latest Ajax tools from Nexaweb target SOA, Web 2.0
Nexaweb's new Universal Client Framework aims at corporate developers building Ajax-fronted Web services applications.
Nexaweb Technologies, Inc. recently announced Nexaweb Universal Client Framework, designed to allow developers to use Ajax technology to deploy composite business applications, including legacy code, via the Web.

Download this free guide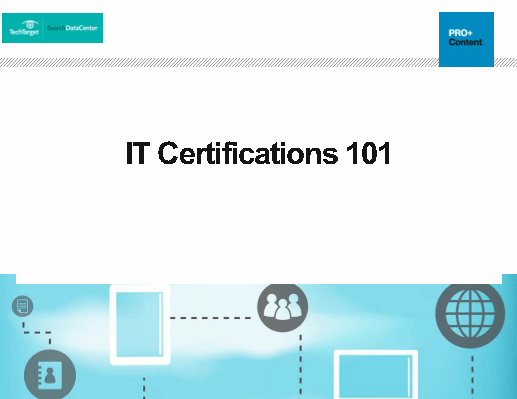 Download: IT Certifications 101
Inside this exclusive essential guide, our independent experts break down which IT certifications are worth your time and effort, and how to get started obtaining them to further your career— including specific certifications that any cloud or desktop pro should seriously consider.

The announcement on Oct. 4 at Ajax World Conference and Expo in Santa Clara, Calif., shows the continuing maturity of Ajax technology as it moves from consumer apps like Google Maps to corporate SOA applications.

"We provide composite applications using real time data and we're able to manage and source that data either from legacy components, or from service-enabled components," explained Nexaweb COO David McFarlane in an interview prior to the announcement. "So we're providing access through XML APIs, JDBC, SOAP and REST that allows us to identify information as data sources and then bind that data to the UI application."

Nexaweb's approach does not require the development team to have "sophisticated JavaScript or Java skills," McFarlane said.

"So as a developer I don't actually need to write any code in order to be able to integrate these applications and validate the data, and manage that entire environment from the originating data source over the Internet in a secure environment, out to the UI client whether it's Ajax or Java, online or on a browser on the desktop, display the data in very complex data visualization tools a graphics to allow the user to interact with that data and then return information back over that infrastructure and back into the SOA environment," he explained. "That's the framework that we're providing."

The Nexaweb platform is being touted as a first by the company and Ron Schmelzer, senior analyst with ZapThink LLC., said it does offer developers unique features.

"What makes Nexaweb's approach unique," the analyst said, "is that they are abstracting the client side interface -- to them, Ajax, Java and maybe even .NET are just the way in which interfaces are rendered. So, if Ajax is just one of many, what are they bringing to the table? The answer: a different way to compose application logic, migrate applications that are still based on client/server systems and provide all this in the context of a mashup or enterprise Web 2.0 perspective of SOA in which the location of application logic doesn't matter as much as the role of the system -- consumer or provider vs. client or server."

McFarlane sought to differentiate his company's approach to Ajax and SOA this way: "So as opposed to many scenarios where you may be looking at emerging Ajax technology that's being developed in isolation, what Nexaweb has focused on doing is providing a development environment, a platform, that allows you to create applications that are what we call 'unified, simplified and open.' Unified because they integrate into your existing infrastructure. We're able to take advantage of large parts of your existing code. We typically see our customers reusing 60 percent or more of their existing code in the deployment of "Enterprise Web 2.0," as we call them, applications. Simplified because what we do is provide a declarative XML framework that allows you to define, not just the UI, but the entire application infrastructure including data, services, binding and validation. It all gets defined within an XML schema, within an XML syntax."

The Nexaweb approach is to provide what McFarlane called "one single syntax" to "deploy across a multitude of common browsers, operating systems or even desktop clients."

Nexaweb's platform is open source and specifically designed for developing composite SOA applications," according to McFarlane.

"The architecture that we provide is a plugable architecture," he said, "you can plug and play other XML components into that solution that have been developed using other toolkits or other methodologies."

For transaction processing, Nexaweb is using what the company calls an "Internet Messaging Bus."

"That allows us to provide highly secure, guaranteed information over the Internet, which was never designed to support those kinds of transactions," McFarlane said. "It was a simple architecture for browsing documents. When you get to the messaging bus you can now perform complex, high integrity transactions over the Web."

He said Nexaweb corporate clients are already using the new platform and the Internet Messaging Bus in applications.

"Some of our customers are deploying very sophisticated real-time applications, McFarlane said. "For instance, we built a phone exchange trading application that supports more than 10,000 institutional traders worldwide. It was built by Hitachi and is primarily a service offered by Bank of Tokyo Mitsubishi, BTM being the largest bank in the world. What we did was help them combine information across 120 backend systems and create an environment where whenever there was a significant event anywhere in that information pool, we could trigger off that event and push information out simultaneously to all these 10,000 subscribers. We're providing them with a real-time environment that's constantly updated and changing according to any changes in the foreign exchange markets."

With the maturity of Web technology in general and SOA and Ajax in particular, McFarlane said the focus of development is moving to business transactions. "We have a phrase for our front-end client. We call them conductors," he said, "because we feel that in Web 2.0, we really are enabling you to conduct business over the Web. Whereas Web 1.0 was an architecture that was specifically designed to browse information. In the Web 2.0 world, you really want to conduct transactions."

This article originally appeared on SearchWebServices.com.
Dig Deeper on Ajax for Lotus Notes Domino