News
Stay informed about the latest enterprise technology news and product updates.
Headline: Lotusphere: Love it or leave it
In October Domino consultant John Palmer tried to call up the registration Web site for Lotusphere Orlando 2001.

He made it to the form at 10 a.m. but got a 401 error. He had to wait another 90 minutes to log on in order to register for a Lotus event still four months away.

Why would anyone put up with such a registration hassle?

Many professionals say long registration waits are more than worth it. No other source, from books to forums, offers as much information as Lotusphere, many Domino professionals say.

Download this free guide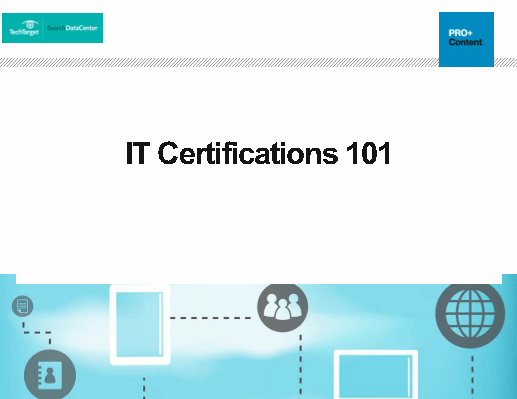 Download: IT Certifications 101
Inside this exclusive essential guide, our independent experts break down which IT certifications are worth your time and effort, and how to get started obtaining them to further your career— including specific certifications that any cloud or desktop pro should seriously consider.
By submitting your personal information, you agree that TechTarget and its partners may contact you regarding relevant content, products and special offers.
You also agree that your personal information may be transferred and processed in the United States, and that you have read and agree to the Terms of Use and the Privacy Policy.
They say the week-long Lotus extravaganza in Orlando remains the most efficient way to find out what is happening in the world of Lotus. But others say the event costs too much and there are better ways to learn about Domino and Lotus. They will be attending less expensive, more targeted conferences.
One thing is certain, Domino professionals from both points of view are passionate about why or why not they choose to attend the event.
"I don't think most people take the time out of their schedules to proactively look for the information they find in four days at Lotusphere," said Palmer, a Domino consultant from Chalfont, Penn. "You almost have to schedule a meeting with yourself that won't be broken to view a Web cast or to read an IBM Redbook."
Palmer said the amount of information shared at Lotusphere and the ability to talk to his peers makes the rip worthwhile and worth the thousands of dollars it costs to attend the conference.
Palmer is not alone. All 10,000 spots for Lotusphere 2001, which starts Jan. 14 in Orlando Fla., sold out in about four hours. Just last week another 500 slots opened up due to cancellations and because Lotus was able to get more space for the event, said Lotus officials.
A recent searchDomino.com poll found about 45% of respondents committed to going to Lotusphere. Only 16% dismissed the event as just a "schmooze fest" and 21% said it was too expensive. Ten % said they were going for "a tan and a Magical get-a-way from the office."
People attend the show to learn about new technology and products and to network with other people, say those who attend regularly. A community of Notes and Domino professionals from around the world are able to share tips and techniques.
"First and foremost, people come to learn," said Sandra Marcus, Lotus's director of worldwide corporate events. "Lotusphere is the finest forum of Lotus technology and products and related IBM products."
For Lotus, peer-to-peer exchanges are great because many users of their products make the best salespeople.
"These people have bet their professional livelihood and career on them," Marcus said.
Lotus is using the Internet to broadcast parts of Lotusphere so people can be there virtually if not in person. Attendees can view Web casts of the sessions during Lotusphere. From Feb 16 - March 2, the general public can access them via Lotus's Web site. The opening session will be open to anyone to view on Jan. 15.
Web casts are a way to show prospective attendees what they are missing, Marcus said. Viewers can see what Lotusphere is about and plan to physically attend future events. Yet the Internet will never replicate the face-to-face exchanges of ideas at Lotusphere, she added.
But Domino professionals Lotusphere can't justify the $1,600 price tag plus travel expenses and time missed at work. IT specialist Kevin Ford sees the something-for-everyone approach of Lotusphere lacking.
"I would prefer my company to spend dollars sending me to targeted classroom-style training sessions than to technology conferences," Ford said. "I believe that besides networking, which is not a necessity for a programmer like myself, conferences are a huge waste of money."
Brian Mahoney, a Domino consultant, attends Lotusphere Orlando every other year. He said he enjoys attending the sessions and talking in person to members of Lotus's technical staff on site. Yet, he said, he would like to see more technical sessions. Over the last few years, Mahoney has attended a few smaller, more targeted conferences.
Smaller conferences offer "more concise populations of users" fostering more sharing of experiences, Mahoney said. They often are easier to justify to employers because they are shorter and more technically concentrated. "There isn't the hype and other activities. They usually go from 8:30 to 5 p.m. You get a lot done while there," he said.
The focus is also more targeted as attendees spend a couple of days on a specific topic instead of bouncing from one session to another, he said.
"You have apples, oranges and pears at Lotusphere but you only have apples at smaller events," he added.
Information on how to get the most out of Lotusphere is available at:searchDomino.techtarget.com/tip/0,,sid4_gci344187,00.html
Information on how to create your own Lotusphere is available in this searchDomino article:searchdomino.techtarget.com/originalContent/0,,sid4_gci504484,00.html
Dig Deeper on Domino Resources - Part 6