News
Stay informed about the latest enterprise technology news and product updates.
Trade show attendance down, poll shows
Last week, thousands of coders and developers descended on San Francisco for JavaOne, the biggest Java conference in the world.
Except this year's was a little smaller than past events.
The annual show drew about 20,000 compared to 24,000 last year, down 17%, which is actually better than many other industry events, which have seen attendance drop as much as 40%.

Download this free guide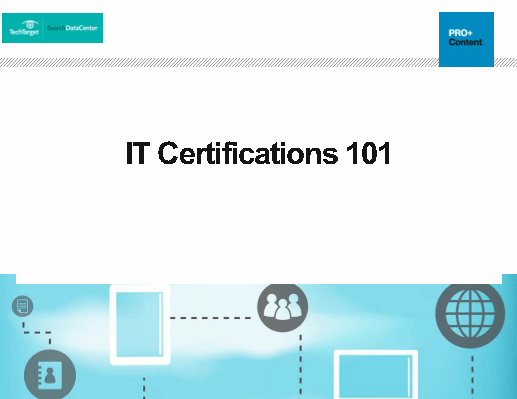 Download: IT Certifications 101
Inside this exclusive essential guide, our independent experts break down which IT certifications are worth your time and effort, and how to get started obtaining them to further your career— including specific certifications that any cloud or desktop pro should seriously consider.
By submitting your personal information, you agree that TechTarget and its partners may contact you regarding relevant content, products and special offers.
You also agree that your personal information may be transferred and processed in the United States, and that you have read and agree to the Terms of Use and the Privacy Policy.
When TechTarget readers were asked in a poll if their conference and trade show attendance had been cut back this year, 34% said their travel budgets have been decreased.
Dropping conference attendance is a sign of the down turn in the high tech sector. As companies lay off employees and enact other cost-cutting measures, conference travel is often the first to go, said Joan Novino, executive director of Micro Endeavors, a conference and product road show planner.
But there may be other factors besides the sour economy that have resulted in sharp cutbacks in show attendance and in some cases, the last minute cancellation of entire events. The abundance of industry information available on the Web and even the ephemeral nature of some high tech sectors have contributed to the down turn, say conference experts.
Novino has seen a drop in conference attendance over the last few months. This is a direct result of corporate cut backs, dot-com closures and stock market down turn, she said.
"Companies can not afford to have their staff out of the office not being productive during this time of layoffs and cutbacks," she said.
Hot technologies still draw crowds
However, some of the newer technologies such as XML and .Net are drawing a lot of interest today as companies want to get a jump start on them, Novino said. In fact, 32% of TechTarget respondents said they were still traveling.
Finding hard statistics on conference attendance is difficult because no single organization keeps such information. However, Marilyn Kroner, president of the Computer Event Marketing Association, said anecdotally she has heard attendance is down. At the same time, the profile of the average conference attendee seems to be changing. Attendees seem to be better prepared and eager to take advantage of conference offerings.
"However, even though attendance numbers are lower, there are some who feel that the quality of attendee seems to be better which means companies are being more selective in who they are sending to attend conferences and trade shows," Kroner said.
Alternatives to the extravaganzas
In general, she said, she has heard the complaint that conference attendance may be getting out of reach. And it appears that IT professionals are seeking out cheaper alternatives.
The rise of the Web has allowed a host of new ways to get information to IT professionals that previously they could only get at a conference or trade show. About 18% of TechTarget poll respondents said they are traveling less as they can get the same information on the Web.
From Web casts of product announcements and educational sessions to archives of presentation materials, a lot of the information available at conferences can be accessed virtually with a Web browser. Avoiding transportation and housing charges, IT professionals are going to smaller local conferences to obtain the information they need to try to keep ahead of technology, Novino said.
Technology vendors also sponsor tours of their technology that users can see in their home areas. Such events, however, can be poor learning experiences because they are usually s geared heavily towards marketing, said Mauro Tinelli, a technology coordinator in Milan.
Yet, those attending JavaOne last week, said regional seminars and looking for professional development information on the Web does not compare to the experiences of a conference. They said being submerged in the newest technology for a week offers distinct advantages.
David Castro, a software engineer for Retek Inc., said conferences such as JavaOne give him an intensity of information that he probably would not pursue on his own with resources he found on the Web.
Trekker Armstrong, TransCanada Pipeline in Calgary said, "You kind of like to know 'Is the industry really rallying around all this stuff?' Are other people doing this too? It's nice to know you're not alone."
Plus there is the chance to meet and talk with the titans of technology such as Castro's encounter with Java guru Josh Bloch. "Last night I was at one of Josh Bloch's BOFs (birds of a feather sessions) and I got to hang out with him for a half hour."
MORE INFORMATION ON THIS TOPIC:
The latest searchDomino events, shows and more may be found at: conferences
Domino career advice may be found at: careers
Dig Deeper on Domino Resources - Part 5