News
Stay informed about the latest enterprise technology news and product updates.
Lotus, Microsoft IM strategies offer mixed messages
Microsoft hopes interoperability deals with AOL and Yahoo will help the software giant take over the enterprise IM space, but its key competitor, Lotus, says interoperability is overrated.
Microsoft has thrown down the gauntlet in the enterprise instant messaging market, and it's landed squarely at the feet of market leader IBM Lotus. Microsoft is making huge enterprise IM strides, thanks to its upcoming software and recent interoperability deals with America Online Inc. and Yahoo Inc., but for now businesses can still look to the smaller third-party vendors to help make IM work for their business.

Download this free guide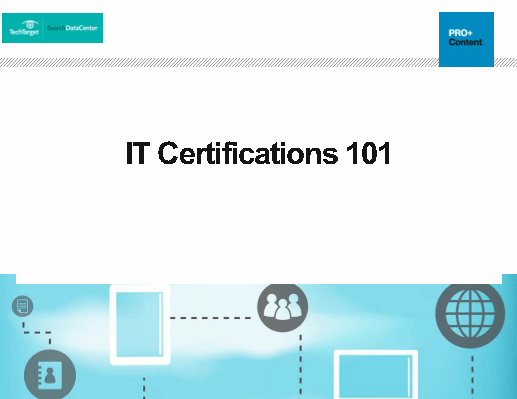 Download: IT Certifications 101
Inside this exclusive essential guide, our independent experts break down which IT certifications are worth your time and effort, and how to get started obtaining them to further your career— including specific certifications that any cloud or desktop pro should seriously consider.

By submitting your personal information, you agree that TechTarget and its partners may contact you regarding relevant content, products and special offers.

You also agree that your personal information may be transferred and processed in the United States, and that you have read and agree to the Terms of Use and the Privacy Policy.

While many businesses use IM, largely due to employee demand, one sticking point has been the lack of interconnectivity between the large, consumer IM networks. An AOL user, for instance, can not message someone on Microsoft's network without using a third-party client such as Trillian.

That will likely change when Microsoft's Live Communication Server 2005 debuts this fall. It will be the first enterprise product to allow users to exchange instant messages with users of public clients, namely AOL Instant Messenger and Yahoo Messenger.

"The Microsoft announcement has turned IM into a serious business tool," said Nate Root, a senior analyst with Cambridge, Mass.-based Forrester Research Inc. "It's the first time that businesses have been able to look at [IM] as something that can translate business needs out to a huge network of consumers."

Because businesses often use IM to communicate with customers who may use any of the three major IM clients, the lack of interoperability has proven to be a stumbling block to enterprise IM adoption, said Robert Mahowald, research manager at Framingham, Mass.-based International Data Corp.

Mahowald said he expects Microsoft's product to encourage more businesses to engage in IM.

Microsoft is also integrating presence information with its other applications. For example, if people are collaborating on a Word document, presence awareness features enable them to see who is and isn't available at any given time, said Larry Meadows, Microsoft's real time collaboration product marketing manager. He added that the company is also making the APIs available so that businesses can integrate presence into their own business applications.

In addition to providing connectivity, Microsoft is working with partners, such as Waltham, Mass.-based IMLogic Inc. and Foster City, Calif.-based FaceTime Communications Inc., to enable business class IM services, such as archiving, auditing and extending corporate policies to IM. Last month, AOL handed its client base over to IMLogic, which provides similar services.

While Microsoft is taking a large step toward interoperability, the market leading enterprise IM vendor, IBM Lotus, sees no reason to connect with outside networks.

IBM's Lotus Instant Messaging and Web Conferencing ( formerly known as SameTime), was in the market early -- before many companies experienced the rash of employee downloads of IM clients. IBM's software allows presence-based communication between employees on a company's own network, but it does not connect with outside consumer services.

Penny Sharfman, program director for the Lotus' collaboration products, said the company does not currently see a need to connect its product to outside clients such as AOL Instant Messenger and Microsoft's MSN Messenger.

"We have our finger on the pulse of what enterprises use IM for, and this is not important," Sharfman said, referring to the interconnectivity that Microsoft plans to provide. "We do not want to have recent news in the industry set our agenda."

But she added that the company's approach may change in the future according to customer needs.

Root questioned the wisdom of that approach. "It is a strange move on IBM's part," Root said. "IBM needs to realize that buyers want interoperability. They need to have a response to Microsoft."

The ability to communicate to a customers and partners outside of the network is one of the reasons why IM has been an important tool for Grass Valley, Calif.-based Priority Computer Parts Inc.

As is the case in many companies, it was the sales department that drove much of the early use of IM, said IT manager Ben Palacio. Initially, the company used a mix of the three consumer services, but settled on AOL's service. Now that AOL has pulled out of the enterprise IM market, the company is working with IMLogic for business class services such as archiving.

The company does use IM internally, but Palacio said it is important for his users to communicate with those outside its own network, and interoperability -- such as what's soon to be offered by Microsoft -- would be a benefit to the business.

With AOL and Yahoo announcing their exits from the enterprise IM market, vendors such as IMLogic, FaceTime Communications and Akonix Systems Inc. are an increasingly important part of the enterprise IM picture, Mahowald said. All three have announced support for Microsoft's LCS 2005.

These products allow businesses to see IM traffic on their networks, helping them determine how much IM is occurring and who is using it. Businesses can use products from vendors such as FaceTime, IMLogic and Akonix to apply business class features such as archiving and security to IM.

Once a business understands who is using IM and why, then it can assess what service -- whether it is Microsoft's or IBM's product, or one of the consumer grade products -- makes the most sense for its needs.

"Going forward, there will be a vibrant market for those third-party vendors," Mahowald said.

Many businesses are happy to simply apply business rules to consumer-class IM clients. For example, IMLogic enables Palacio to archive IM correspondence. While that is not required by regulation, he said it is an effective way to track correspondence, and can help clear up pricing disputes or other discrepancies.

Regardless of the tact a company takes, Root said it is time for businesses to get on top of IM traffic. "IM is happening in every large company in the world. If employees have computers, then they are probably using IM."
Dig Deeper on Domino Resources - Part 7