5 ways to guard against e-mail viruses
5 ways to guard against e-mail viruses
From Roger Pence's AS/400 Letter on Windows, Workgroups and the Web, May 15, 2000. Provided courtesy of The 400 Group.
1. Don't use Outlook and Outlook Express. This may not be realistic advice in the real world, but you should at least use Love Bug as a reason to reevaluate what your shop standards are for e-mail clients. Viruses often target Outlook and/or Outlook Express; using other clients minimizes your exposure. Beware, though, that avoiding Outlook isn't unconditional protection. Love Bug required Outlook to replicate itself but was able to damage PCs in the absence of Outlook.

Download this free guide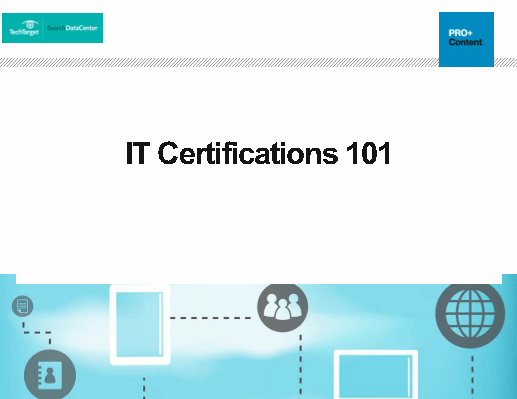 Download: IT Certifications 101
Inside this exclusive essential guide, our independent experts break down which IT certifications are worth your time and effort, and how to get started obtaining them to further your career— including specific certifications that any cloud or desktop pro should seriously consider.
By submitting your personal information, you agree that TechTarget and its partners may contact you regarding relevant content, products and special offers.
You also agree that your personal information may be transferred and processed in the United States, and that you have read and agree to the Terms of Use and the Privacy Policy.
2. Make all users aware of the dangers of unsolicited attachments. E-mail viruses rely on users opening infected attachments. All e-mail users must understand the potential consequences of opening attachments from bad guys.
As a further reminder of how dangerous attachments can be, consider creating an incoming mail rule in Outlook that directs all e-mails with attachments to an attachments-specific folder. I now use an Outlook rule that directs mail with attachments to a folder called BeCareful. Putting mail with attachments in this folder doesn't make it impossible to launch them, but it does help provide me with a constant reminder that e-mails with attachments should be treated with special care.
3. Use anti-virus software and keep it current. Anti-virus software isn't foolproof: early in Love Bug's life anti-virus software offered no protection against the virus because it hadn't yet been identified as a virus. Despite a potential limitation on late-breaking viruses, good anti-virus protection is mandatory! Get an enterprise anti-virus subscription and keep it current. Also, virtually all anti-virus vendors offer e-mail services to update you with late-breaking virus news. (See URLs below.)
4. Be aware of the need for secondary virus fixes. Even after McAfee's anti-virus software had removed infected files from my PC, I still had residual entries in my registry. To fix such spurious side effects, you'll often need to run adjunct software to fully rehabilitate infected PCs. Norton has published a free secondary fix called FIXLOVE.EXE on its Web site that worked for me. (See URL below.)
5. Disable the Windows Scripting Host. The Windows Scripting Host (WSH) is Windows' solution for a robust batch processor -- it is primarily a replacement for DOS BAT files. WSH not only provides a rich scripting language (using either VBScript or JavaScript), but it also exposes all of Windows COM objects. These COM objects provide the clever WSH programmer keys to your Windows kingdom.
Unless you have a specific need for WSH (and you probably don't), disable this way:
Open the Control Panel.


Open the Add/Remove Programs applet.


Click the Windows Set-up tab.


Double-click Accessories.


Deselect Windows Scripting Host shown in the Accessories list. If it isn't already selected or present, it currently isn't installed on your system.


Click OK twice.
Web sites and other references
FixLove.EXE to repair Love Bug-damaged Windows registry
Symantec site with Love Bug virus details
Symantec virus e-mail newsletter
Dig Deeper on Domino Resources - Part 2